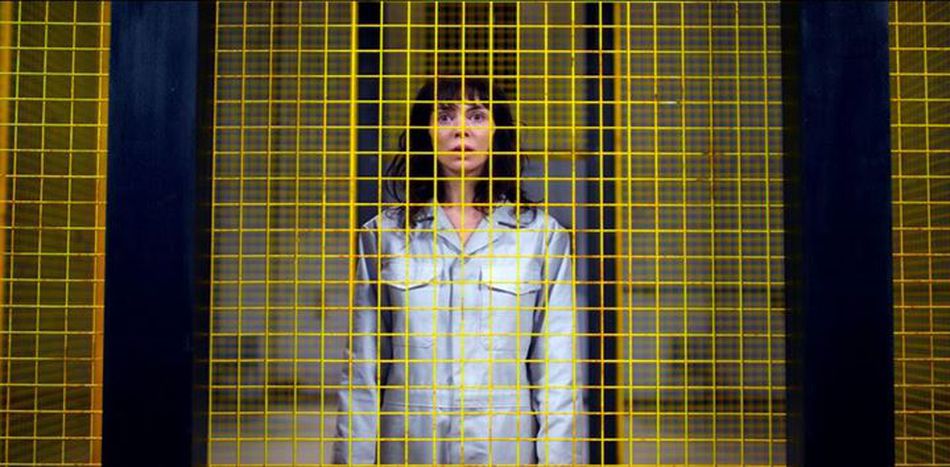 'True detective' and 'Utopia': when TV series become masterpieces
Published on
Breaking Bad, the hit series by director and writer Vince Gilligan, on air since 2008, kicked off the boom for "TV series". Since then, in recent years, the success of this not-so-novel television format has experienced a stunning growth.
It is not that before it there had been no notable television series, let's be clear, but the supply of television programmes seems to have grown considerably in the last decade, both in terms of number and of product differentiation.
But there is another thing that is particularly striking: the high quality of some of these productions, which leads them to be more than simple pastimes for those searching for an easy escape from study or work, but instead real gems of the small screen. Watching some of them, I came to think that their technical level was such that they have nothing to envy of certain film productions. It is as if the audience began to appreciate a product that, in addition to being entertaining because of a plot that endures over time and carries on for months or years, it is able to offer what we usually look for in a good film: remarkable direction, screenplay, soundtrack and photography.
Two of these have made a particularly impressed me. Two productions that are very different from each other but similar in their great attention to detail: True Detective and Utopia.
True detective

The series, a work by writer Nic Pizzolatto, aired on HBO in January 2014. True Detective, needless to say, has received wide acclaim from both critics and public alike, given that the huge demand for its last episode managed to break up the streaming from HBO's site. And indeed this product deserves it, it really deserves it. But we must remind fans of the excellent Matthew McConaughey that this is an anthology series, so the location and characters differ each season.
At times distressing, sometimes macabre and morbid, the story is characterized by the landscapes that are as fascinating as desolate. We are among the deepest swamps of the southern United States, in Louisiana, between lakes and low vegetation: a nature where the sons are farmers, true Southern peasants with a passion for weapons and incestuous relationships, in full redneck style. Against this background, the director creates a sick thriller, which is rooted in a murder with disturbing traits: a mixture of violence and religious rites, deer antlers and tribal marks, majestic trees and human depravity.
True Detective - Official trailer (2014)
Actually the story is set in 2012: the two detectives find themselves having to go back in time to tell two federal agents what happened in 1995. The story is then told as a series of flashbacks that fragment the plot.
The two detectives, two controversial and diverse characters, drag us into the depths of the darkest human mind, between philosophical digressions and alcoholism. The whole series is a succession of images and stories on the nature of man, and his inexorable destiny. It is a strange mixture, that of True Detective: the director gives us moments of great insight and moments of genuine social squalor. In addition to the incredible performance by Matthew McConaughey, whose pearls of wisdom are lost among the fuzzy stories of his life, there are two magic words: "Yellow king" and "Carcosa", the two missing pieces, the culmination of the story. Actually, something does not fit; it leaves the impression of being unfinished. The raw violence seems to take up space from 'rationality' in the finale of this masterpiece series, but this is not necessarily a flaw. The excellent photography and soundtrack do the rest. We just have to hope for a second season, this time filmed in California, equally addictive.
Utopia
"Where is Jessica Hyde?" This is the question that will haunt you for the duration of the first episode, to the point that you will ask, "Where is Jessica Hyde? And above all ... who is she?".

We are at high levels, very high. We leave Pizzolatto's gloomy Louisiana to go to the United Kingdom, in the year 2013. Dennis Kelly prepares a toy, a Rubik's cube from all points of view. The viewer now just has to play with it, to try to solve it, admiring the colors and the perfection of its lines. The challenge is not easy, because the 12 episodes divided into two seasons are packed, very packed: the names and characters overlap between past and present, until the bricks no longer move and go on to form facets of the same colour, and everything seems to make sense.
The colours, in fact, seem to live in an intense photograph; they are bright and shiny, almost annoying. But this is not Wes Anderson, definitely not. There is nothing innocent and childish in this toy. Only two professional killers, a yellow bag and an organization, the Network, which plots (or maybe not?) on the back of the world's population, above political power from which it is also controlled. In short, there are a lot of irons in the fire.
Utopia - Official trailer (2013)
Four guys who share on an online forum a passion for a graphic novel: The utopia experiments. Any four guys who, from day to day, find themselves fighting against something bigger than themselves, which in truth, they do not even know what it is. Apparently, the manuscript which gives its name to the TV series has something that they themselves are struggling to understand. Janus. And then there's Mister Rabbit. There are many keywords that will accompany you throughout the course of this story.
And then there are the soundtracks. The canary yellow, the colour favoured by the director, is set against a soundtrack that is spasmodic and anxious, as if the plot was not enough. An electronic music, made of sighs, as if to reminisce those corpses left here and there by the one who will become your favorite serial killer: Arby.
From the soundtrack: Evils Prevails - Cristobal Tapia de Veer (2013)
In short, if you have a passion for conspiracies, Utopia will not disappoint you. Unfortunately, Channel4 decided, at least for now, not to continue with a third series, something that has been met with resentment; however, our advice is to dive between the macabre pages of The Utopia experiments.
And beware of the Network.
Translated from 'True detective' e 'Utopia': quando la serie tv diventa capolavoro