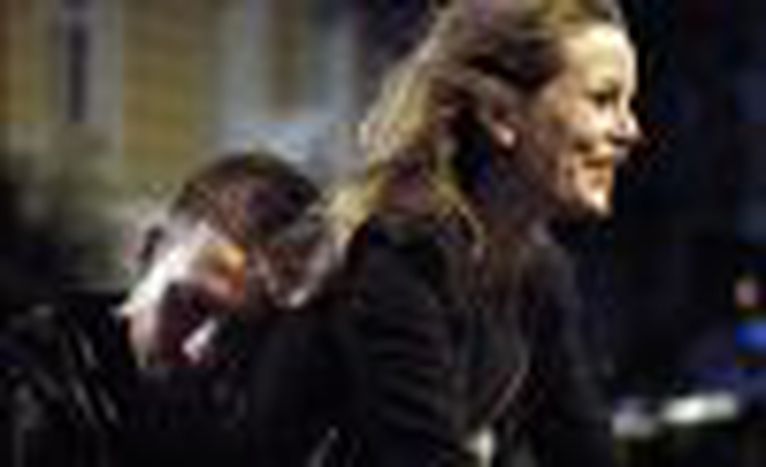 Trier's Oslo, August 31st takes Stockholm grand prix
Published on
Norwegian director Joachim Trier's Oslo, August 31st won the grand prix for Best Film – the 7.3-kilo Bronze Horse – at the Stockholm International Film Festival, which ended yesterday (November 20).
The jury, presided over by US writer-director Whit Stillmann, characterised Trier's second feature as "a perfect portrait of a generation", also honouring Jakob Ihre for his "breathtaking cinematography".
Nominated for this year's Nordic Council Film Prize, Oslo, August 31st was launched in Un Certain Regard at Cannes, received the Critics' Award at the Norwegian International Film Festival in Haugesund and has since been presented, among others, in Toronto. Scripted by Eskil Vogt, and starring Anders Danielsen Lie as a man in a deep existential crisis, the Sigve Endresen-Hans Jørgen Otnes production follows "one man, in one city, for 24 hours". Swedish director Lisa Aschan and producer Anna Maria Kantarius left with the festival's largest hand-out, the €500,000 scholarship for the next feature from a female director at the beginning of her career. Aschan (She Monkeys) will adapt Johannes Anyuru and Aleksander Morrotis's play Deposit from the Göteborgs Stadsteater (2009), about the running of a Swedish immigration office, with its applicants being granted or refused asylum. "A bold and original vision for a mind-bending and stunningly current film that begs to be made now, now, now," said the jury. Scripted by the playwrights, the result will open in next year's festival and be distributed in Scandinavia and the Baltics by Sweden's NonStop Entertainment. – Festival director Git Scheynius' programme for the 22nd edition of the Stockholm fest included 173 films from 44 countries.