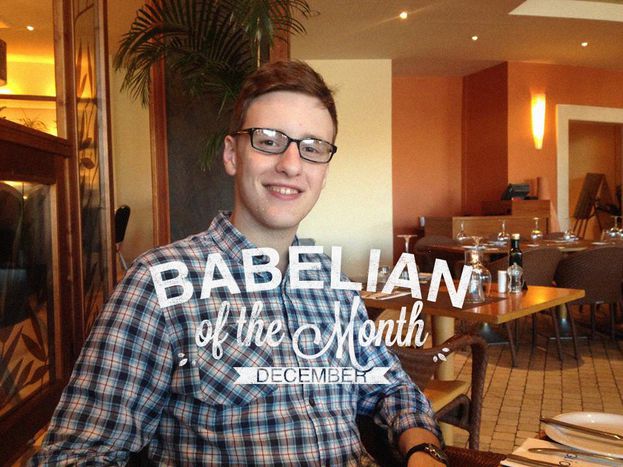 Translator of the Month: Thomas McGuinn
Published on
Thomas McGuinn, a lad from Wigan, has been helping cafébabel bridge the language gap since summer with his excellent translations from Spanish and German. This ardent vegetarian and animal lover is our translator for the month of December.
cafébabel: Tell us something about yourself.
Thomas: Other than being passionate about learning languages, I'm also an ardent vegetarian. I live in a house with two dogs and four cats, so I consider myself to be a real animal lover.
cafébabel: How did you hear about cafébabel?
Thomas: I first came across cafébabel last summer when I was researching voluntary translation sites. As I would like to become a translator after I've finished my degree, I thought it would be helpful to get some practice and relevant work experience for my CV. cafébabel has given me the opportunity to do what I love and gain some experience at the same time, which I'm extremely grateful for.
cafébabel: What is your favourite saying at the moment?
Thomas: I come from a friendly little town in North-West England called Wigan. We have a saying which goes: 'You can take the lad out of Wigan, but you can't take Wigan out of the lad'. I like this saying, because I'm proud of my home town and it reminds me where I'm from when I'm travelling around.
cafébabel: Where can we find you on a Friday night?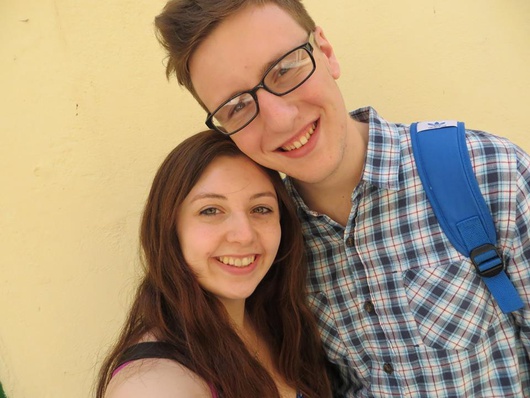 Thomas: You won't catch me in a nightclub! I'm usually at my girlfriend's house with her family: glass of wine, lovely people, great food and a good laugh!
cafébabel: If you could have dual citizenship, which country would you choose?
Thomas: I'd probably choose India. Indians are arguably the best natural linguists in the world and I'd love to speak as many languages as those spoken there. One of my best friends comes from Punjab and he has an absolute wealth of knowledge on everything to do with the world; it is a pleasure to just sit down with him and get his thoughtful insights into the ways of the world.
cafébabel: What captures your interest recently?
Thomas: I'm a big fan of the UK version of The Apprentice. I watch it with my family every year and the current series has just finished.
cafébabel: What advice would you give to Queen Elizabeth?
Thomas: I'd tell her to reinforce the importance of the UK's membership in the EU. Many people appreciate what the royal family have to say regarding political matters, so I'd urge the Queen to help create a British society that is more European-friendly (although it would be lovely if we lived in a more egalitarian society without a royal family!)
cafébabel: What is the worst stereotype of Brits?
Thomas: That we have horrendous national food (or none at all for that matter); British food can be very tasty!
cafébabel: What is the strangest dream you ever had?
Thomas: I once dreamt that a big red spider was walking across the top of my duvet and woke up to find… an actual spider on my bed!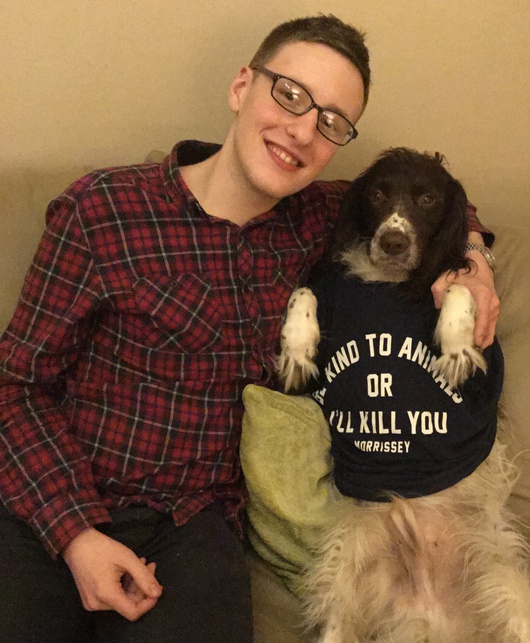 cafébabel: Imagine you won an Oscar. Who would you thank in your speech?
Thomas: I would thank my girlfriend for putting up with my translation obsessions and making my life so happy and my family for supporting me and giving me a good work ethic. I'd also thank one of my dogs, Muskey, for being my best friend.