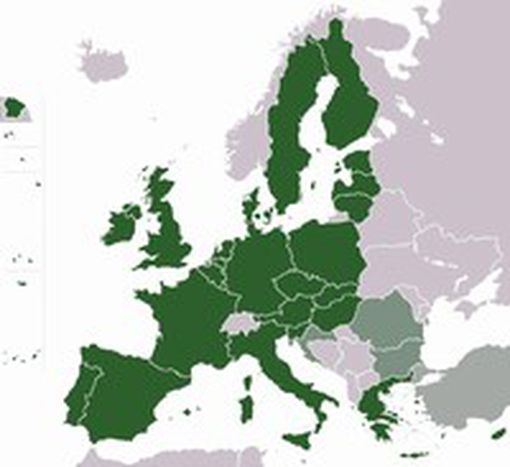 Translation and technology: progress or perfidy?
Published on
Translation by:
victoria russell
In the 21st century, new technologies aim to revolutionise the art of translation. But while automatic and assisted translations try to remain as true to the original text as possible, the results are ambivalent.
Translation is about the conversion of linguistic codes, conveying the original sense of the author, a transfer of worlds. To translate is almost an art form. In essence, it is "a process according to which, in order to obtain something, something else is renounced" as Umberto Eco states in his book Dire quasi la stessa cosa. Nevertheless, there are contexts in which renunciation and inaccuracy are the rule and a translation is considered 'good' not on the usual factors of quality and faithfulness to the original text but according to the speed of conversion. In this way, the costs are reduced and efficiency increases, above all for the businesses and institutions that operate in multilingual environments. For this reason, automatic and assisted translations have established themselves on the scene.
When translating is a software programme
Automatic or "Machine" translation resorts to applications and software, many of which, such as Systran, are available free online. Babelfish offers a list of over 700 pairs of languages which it is possible to convert between. The aim of automatic translation, in which the entire text is translated by a computer, is to understand the essence of the contents. "It's useful when the first priority is to transfer a message in the shortest amount of time possible, for example, in the case of EU bulletins which must be done in 24 or 48 hours" highlights Professor Bertaccini, lecturer at the University of Bologna.
The translation produced is not very accurate as the technologies utilised are not, for example, capable of distinguishing whether a term is an adverb or a noun. The simpler and more coordinated the phrases are, and if composed from parts of unambiguous speech, the greater the chance is of obtaining a faithful translation. A simple sentence such as "I went to the market and I bought an apple" is perfectly translated into different languages. As such, it is possible to translate instant messages and emails using this system but, unlike assisted translations for which a translator is needed, the end product is often less than coherent.
Computers give a helping hand
Assisted translation, called CAT (Computer Aided Translation), is more sophisticated. Rather than an entire text being translated automatically, a professional translator does the majority of the work themselves, relying on the computer just to provide help with certain tricky phrases. Translation Memory, a databank in which the associations between a segment of a phrase in one language and its corresponding phrase in another language are stored, is used to this effect. Thanks to algorithms, which determine the similarity between phrases and the query option, which enables research in the different fields of the database, possible translations of a phrase are produced. It is then the job of the translator to choose which one to use or, if they think that they know a more accurate way of saying it, to modify it. The result is a 'pre-translated' phrase, or a new entry to the databank that enriches the memory of the original.
But are new technologies the future?
However, Bertaccini warns that "assisted translation may offer good quality and a continuity of translation that a translator, who must translate from scratch, cannot guarantee, but there are obvious limitations. The richness, accuracy and connotations provided by Translation Memory are not on a level comparable with the original text. Besides it requires a continuous interaction between human and machine, and it is difficult to have a translation between a couple of languages that are less well known."
Confusion, not only over how these new technologies work but over how reliable they are, mean the recipients of computer-assisted or automatic translations will end up modifying or interpreting the text themselves. Thus, the 'transfer of worlds' changes from an individual activity into a collective process. Technical and scientific translations are usually not too bad when done using these systems, perhaps because they are given to more repetitions but mostly because of their unambiguous sense and significance. But it is currently impossible for literature to be translated using these technologies. However, research is continuing: CAT aims to refine its programmes to better identify analogies. Even the search engine Google is introducing new pairs of languages for automatic translation. But it will still be some time before figures of speech are no longer translated by man.
Translated from Traduzione e tecnologia: progresso o tradimento?