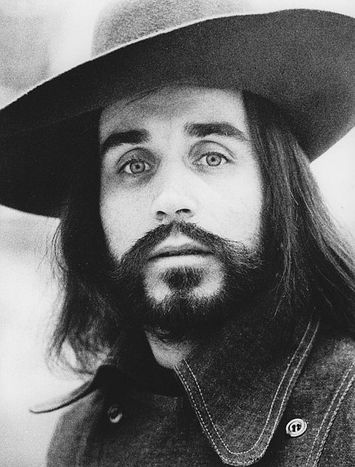 Top three songs: Polish music legend Czesław Niemen
Published on
His John Lennon-style glasses and long hair were mandatory for a beat generation artist. An uneven beard completed the rock and soul musician's look on the streets of Poland. 17 January 2012 marks the eighth anniversary of the death of the much-loved singer-songwriter, 64
Czesław Juliusz Wydrzycki was born on 16 February 1939 in north-eastern Poland, in today's Belarus. His birth village of Stare Wiliszki is not so far from the Neman river which leant him his artist name 'Niemen' in Polish, which he was later to legally make into a new double-barrelled surname. The world was to discover his exceptional musical skills 23 years later, during his first national tour. His debut record Nim przyjdzie wiosna ('Before Spring Will Come') won the Sopot international song festival in August 1979, which was regarded as a door-opener for the most brilliant artists in Poland.
Niemen's records were a compulsory element of every Polish household keeping track of rock novelties. The grandparents of today's twentysomethings hated the man: the phenomenon of a hoarse, raucous voice singing to an unthinkably avant-garde melody was something that they compared to an excellent example of musical vulgarity. However with his unique vocal qualities, Niemen is regarded as one of the most versatile artists of the Polish musical scene. His Polish rock was inspired by the songs of The Beatles. He has inspired theatre and film music, as well as pieces inspired by the electronic and jazz genres.
After Niemen-Wydrzycki's death from cancer in 2004, his name was given to many central squares in Polish cities such as Gdańsk, Sopot, Częstochowa or Bielsko-Biała. He has also been officially named the patron of the 'Niemen non-stop young talents festival ('Festiwal Młodych Talentów Non Stop Niemen'), which celebrates its seventh edition in 2012. His song entitled Sen o Warszawie ('Dream about Warsaw') is recognised as the unofficial anthem of Warsaw. From March 2004 it was performed at the beginning of every single match played by the Legia football club at Warsaw stadium.
Image courtesy of a facebook fanpage 'niemenforever'
Translated from Niemen wciąż nie może się nadziwić jak "dziwny jest ten świat"