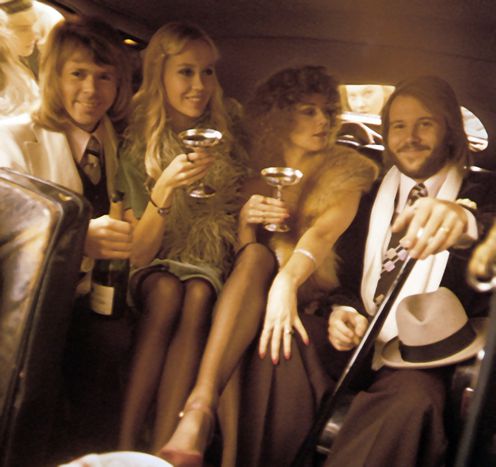 Top five Eurovision hits
Published on
Since its first broadcast on 24 May 1956, the Eurovision Song Contest has seen hundreds of songs battle it out for the titles of the worst, the funniest and above all the best
Speaking French quickly dishonoured
Since 1956, fourteen French songs have made it all the way up to the first place on the podium. Facing the dominance of English, it is, however, rare that any entry dares to keep its national language. Nevertheless, on 20 March 1965, a young French lady called France Gall won the Eurovision Song Contest for Luxembourg with a song called Poupée De Cire, Poupée de Son ('Wax Doll, Singing Doll'), written by French singer-songwriter Serge Gainsbourg. It was a song 100% French whether the people of Luxembourg liked it or not! The idea of the Poupée was perfectly suited to the eighteen-year-old France Gall. She said she was just like the young girls that listened to her music - carefree and only ever thinking about love. At rehearsals, the musicians tended to boo at the song. Serge Gainsbourg, disgusted by this attitude, walked out.
But he went on to establish himself as the cult singer-songwriter of the sixties to eighties. During this time, France Gall sang another title by Gainsbourg, Les Sucettes d'Annie (1969). When she came to understand the erotically suggestive lyrics, about a girl sucking lollipops, she didn't talk to Gainsbourg again right up until he died in 1991. She crossed paths with another coach by the name of Michel Berger who hoisted her back up to the top spot.
La, la, la in Spanish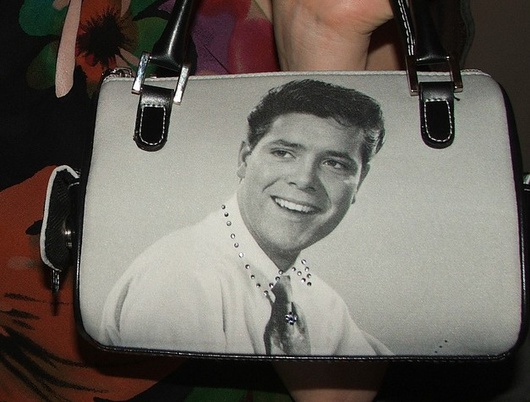 6 April 1968 at the Royal Albert Hall in London, Eurovision was being broadcast in colour and a Brit, dressed like Austin Powers, by the name of Cliff Richard looked set to win with Congratulations. It was however Massiel who won with the song La La La. Sung originally in Catalan by Juan Manuel Serrat, the song was ultimately performed in Spanish by Massiel following orders from the centralised Spanish administration. Beating the British song by a measly one point, La La La marked the beginning of a series of 'flower power' hits. Still known today in Spain, this hit was never to charm the Europeans!
Indeed, the competition remains plagued with accusations of cheating, accusations which were rekindled by a Spanish documentary in early May 2008. According to the presenter José Maria Inigo, Spanish television executives had promised to buy programmes from different foreign partners in exchange for their votes at Eurovision. Behind the scenes, dictator Franco supposedly organised this scam. Fourteen years on, Cliff Richard still hasn't come to terms with his defeat. 'I've lived with this number two thing for so many years, it would be wonderful if someone official from the contest turned around and said Cliff, you won that darn thing after all.'
Abba mania breaking out
6 April 1974 in Brighton, the Swedish group ABBA chose to take about Waterloo, a battle won by the English. This psychedelic act was introduced with the conductor, Sven Olof Walldorf, coming onto the stage. Spangled costumes, platform shoes and a gleaming white piano sparked a roar of applause. Abba won the battle with Waterloo, a perfect love metaphor alluding to unconditional surrender before a seducer. It was a shock in a competition where naïve and suave ballades had dominated. This style of crazy, sparkly pop reigned supreme from then on.
Waterloo took Eurovision where it had never been before. It hit number one (in sales) in six European countries and also climbed to number six in the US billboards, another first for a song from Eurovision. In 1977 the song was still at no. 60 in Australia. This successful hit was to be recorded in Swedish, German and even French by the group themselves. A real mumbo jumbo! A total of six million singles and 2.5 million albums were sold worldwide. It's the biggest success that a title of the Eurovision has ever known.
Charleston in The Hague
3 April 1976, The Hague, Netherlands. The English group The Brotherhood of Man won the 21st Eurovision song contest. They had already had success at the start of the seventies with United We Stand, the anthem of the gay movement in the US at the time. In 1972, the group completely reformed.
Their winning song, Save your Kisses for Me tells the story of a husband leaving the apple of his eye in order to go travelling, whilst wanting to keep a monopoly on her kisses. With a mixture of the Charleston and the Avengers' style of keeping the head held high, the choreography was perfectly symmetrical. Selling more than a million copies, Save Your Kisses For Me is still the unique 'flower power' hit of Eurovision, sung by native English singers. The Eurovision Song Contest of 1976 was however heavily criticised as practically half the songs were performed in English. Quelle horreur!
A hymn of 'Peace and Love'
Saturday 24 April 1982, this time in Harrogate in the UK. France is absent, the private TV channel TF1 having decided that this sort of competition is a 'monument of stupidity'. Germany, who has participated the most often and always failed, win. Nicole, 17, sings Ein bißchen Frieden ('A Little Peace') quietly sitting on a stool, guitar in her hand, accompanied by a piano and a harp; none of the burlesque choreography of the seventies.
We will hold onto lyrics which are a little outdated. Moins de paroles et de symboles. Plus de tendresse, moins de promesses. Que puis-je faire avec une chanson ? Mais pourquoi me taire? Y a pas de raison pour faire la guerre, c'est mieux qu'un canon, y a qu'à trouver l'unisson. ('Fewer words and symbols/ More tenderness, fewer promises/ What can I do with a song?/ Why keep me silenced?/ There is no reason to make war; it is better than a gun, you just need to find a unison).
Undeniably, Eurovision has given us some of the best songs of the twentieth century. Hits that will never go out of fashion, which become classics that appear and never fade away. As the writer Claude François puts it so well; Ça s'en va et ça revient, c'est fait de tous petits riens, ca se chante et ça se danse, ça revient et ça se reticent ('Passing by and coming back, it's all the little things, singing and dancing, it comes back and is remembered').
Translated from Top 5 des eurotubes