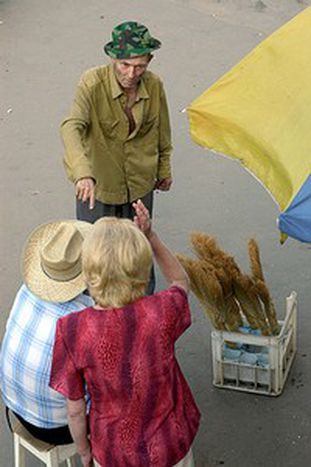 Tomsk: Putin 'cleans up' the Russian marketplace
Published on
Translation by:
zoe brogden
The 1st April saw the banning of all foreign salespersons in Russian market places. Cafébabel.com meets Ahmed, a Tajik victim of this economic 'ethnic cleansing'
Sitting on a bench in front of Tomsk's Intercultural Community Centre, Ahmed Ibrahimas puffs on cheap 'Bond' cigarettes. Hailing from the outskirts of Dushanbe, the capital of Tajikistan, Ahmed wants to leave the country where he feels as welcome a bus full of lepers. 'Racists are almost everywhere,' he complains. Ahmed is suspicious, since Russia has experienced a surge in intolerance against foreigners in recent times.
The 1st April saw the outlawing of foreign market traders on Russian territory. As a result, Ahmed has had a lot of free time on hands. For seven years, he traded at the central market in Tomsk, work which now is illegal. Ahmed is not alone as one of the twelve million foreigners currently residing in the Russian Federation. Many work in the construction sector, building skyscrapers, repairing streets and roads and, until recently, trading in markets. Every third Tajik migrant of working age currently earns a living in Russia.
Cucumbers and melons: buying from the Russians
The ban is intended to open up more jobs for Russian workers, but has simultaneously raised concerns of an intentional domination over minorities. Ahmed, 45, has lived in Tomsk for the last fifteen years. During the first eight years he found work on building sites before moving to the central market on Lenin Avenue. The prospects of basic social security provisions such as pensions plans or health insurance are laughable. Each day, Ahmed awoke and travelled with the elektrishka, a regional train, to the market and traded fruit and vegetables. He mastered the skill of the balancing of his wares on a piece of wood. Friday afternoons saw his only break of the week, when he retreated to the Red Mosque in the Tartar district to pray. No more work at the market means no remittances back home to support his wife and son.
Multicultural state in question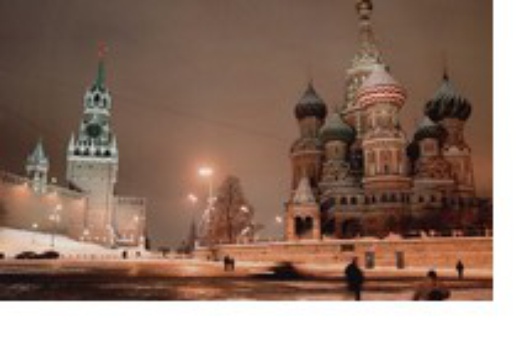 Anybody witnessing the smiling couple in front of a board outlining the names of Tomsk's war dead suddenly feels the state of paradox which Russia is currently experiencing. A country which fought against Nazi Germany now suffers from a substantial racist problem. A questionnaire carried out by the Levada Public Opinion Research Institute in 2006 revealed just 28% of those questioned considered the term Russia for the Russians as fascistic. More than half of those polled wanted the ambiguous slogan to be rephrased.
Sadly, Russia for the Russians is a mindset which Ahmed is confronted with on a daily basis. 'Again and again I see faces full of contempt,' he states. 'There's no point in getting angry any more.' Perhaps you can only survive such a situation with a certain indifference. Until now, Ahmed has never been physically attacked, but insults are becoming all the more frequent. Through Putin's questionable market economy, xenophobia has become thrived. Russia is becoming a multiethnic state which excludes many ethnic groups.
Dark figure in the stars
In front of the main entrance to the central market, Caucasians move here and there, attracted by the demand for mobile phones. Conducting their work in a secretive fashion is the only way their dealings there are tolerated.
Getting angry about the situation is something the Caucasians aren't party to. After all, surveys by the Institute for Socio-Political Research at the Russian Academy of Sciences from 2004/ 2005 reveal that in 57% of all Caucasians polled, foreigners evoked in them a 'negative reaction.'
Hardly a day goes by when new racist attacks aren't reported. In the town of Karelien, situated in the north of the country, large scale acts of violence against the Caucasian population broke out in 2006. An organised mob stormed market stalls and shops. In May 2007, a right wing extremist who committed 27 counts of murder was caught in Moscow. All his victims were Caucasian immigrants. The 18 year-old vocational college student allegedly wanted to 'clean up the town.' The Moscow-based research institute 'Sova', which deal with xenophobic attitudes, reported 541 racially-motivated crimes in the past year, 55 of which were murders. In the first seven months of this year, 36 people died from attacks by extremists between St. Petersburg and Vladivostok. The dark figure could be many times higher. Lev Gudkov of the Levada Centre highlights a dangerous tendency: 'Racism amongst youth is becoming an element of subculture.'
How can such a grave situation arise in a country which lost millions in World War II against fascist Germany and under Stalin's reign? Vasily Hanevitsch, a member of the 'Memorial' Human Rights Organisation suggests a possible answer. 'Russians have learnt nothing from history, and above that our society needs a scapegoat. Our government is void of democrats. Those in the seats of power give the right-wing mobs on the streets a tail wind,' adds Hanevitsch as an afterthought.
Ahmed feels like the scapegoat, and he worries that that will only grow. In his inability to express his own feelings, he offers a Russian joke instead which reflects his fears: 'Relatives gather around the deathbed of the Tajik man. An old man utters: protect the Jews! I implore you all - protect the Jews! When the youngest relative asks why, the elder answers if they're finished with the Jews, they'll move on to the Tajiks.'
Funded by the 'Erinnerung, Verantwortung und Zukunft' foundation
This article was first published in the German journalist network N-ost
In-text photo: Kremlin (Andreas Metz/ n-ost)
Translated from Tomsk: Putin 'säubert' den russischen Markt