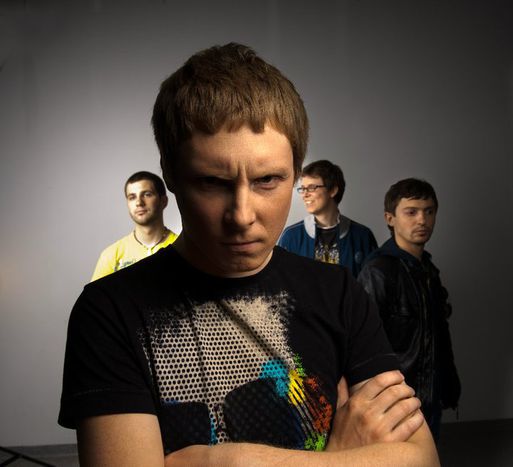 Tomas Šileika: 'We sing about what hurts in Lithuania'
Published on
Young Lithuanians are getting rid of the fears and prejudices of older generations: if they find something relevant in the work of Marx, or decide that glorification of private initiative and enterprise is not the only way, they will pursue it. Yet the path of creative expression is not easy for critically thinking artists, says the singer in the first Lithuanian left-wing rock band, Skyders 
Skyders were born in Juodšiliai, the periphery of Vilnius, as a high-school band that practiced playing the members' favourite cover songs from bands such as Nirvana, Oasis and R.E.M. When they started writing their own songs, they practiced in one of their parents' garage. Fame came when they became university students. Experiments with different band names eventually led them to the playful Skyders, when one of the members heard someone use an interesting word in Latvian that sounds similar, possibly skaidrs – meaning 'clear'. They replaced the -ai with -y to transform it into something that sounds like an English word, and set off to win the hearts of studying youth – the band was awarded 'the most student band' twice, by the student representations of Vilnius university and Kaunas technical university respectively.
'We've seen total sell-outs, and we've seen half-empty concert halls,' says Tomas, remembering the rises and falls during the fourteen years of the band's existence. Tomas, who is also a board member of the union of Lithuanian social democratic youth, wants to diversify his career and simply do the things he likes, he says: 'I try not to mix music and politics. But if we speak about expressing my position and values, music and politics are complementary.' Interview.
cafebabel.com: Tomas, when Skyders started off as a student band, there was no sign of politics in your lyrics. What changed?
Tomas Šileika: During that time we had lots of fun, parties and attention, but neo-liberal reforms were taking place in Lithuanian education as well. Our creativity grew with our increasing knowledge. We didn't want to go along with injustice, so protest found its way into our music. We are not making a business out of music, so we can afford to sing about uncomfortable topics.
In 2010 we released our debut album The Spare Lithuania, which is devoted to the problem of emigration; many of my friends (including former members of the band) left Lithuania as soon as they graduated, because our elite doesn't need open-minded and critical people, but the West needs cheap and highly qualified labour force.
cafebabel.com: Who or what inspires you?
Tomas Šileika: Life itself and all its colours inspire me. As a matter of fact, the colours are gloomy around me, and the mood of my friends, neighbours and myself seep into the songs. Our region became neo-liberalism's playground. The former guardians of the soviet regime changed their profile into apostles of capitalism and powerful oligarchs, but their attitudes towards democracy, responsibility and human rights didn't change. They promote workaholism and the so-called liberalisation of labour relations. What they actually care about is their own profit and power, regardless of enormous poverty, emigration and high suicide rates. At least in soviet times people were critical and rebelled against the ideology imposed on them – now they believe these preachers of capitalism. We sing about what hurts.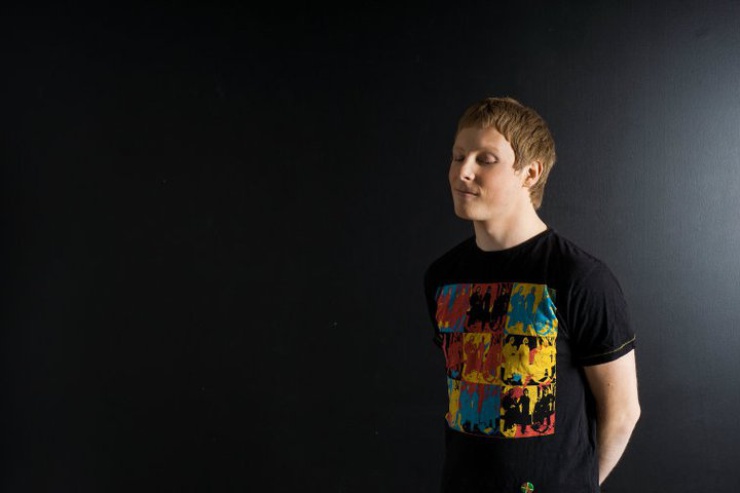 I listen to a lot of music, and my favourite bands are Snow Patrol (UK), Goo Goo Dolls (US), Kent (Sweden), Myslovitz (Poland)... I know that people come to our concerts to relax, so we don't want to overburden them. But we called our last album How Much Do You Cost? which is a manifesto of anti-capitalism and anti-neoliberalism.
cafebabel.com: Did you ever experience any disadvantage or obstacles because of this? Were you ever excluded from events, rejected by others?
Tomas Šileika: When we released our first album, some radio stations shunned our songs. We don't get invited to Lithuanian festivals, because their organisers, as one of them hinted, fear that their sponsors won't like it. Many people ask if we're not afraid to sing about certain matters, and to think about what we are doing... So I wasn't surprised when nearly all of the media in our country ignored our last album. Our only hope is internet and social networks. I'm happy that our music is interesting to people of various generations, social classes and ethnic communities. We are happy to be in touch with them online.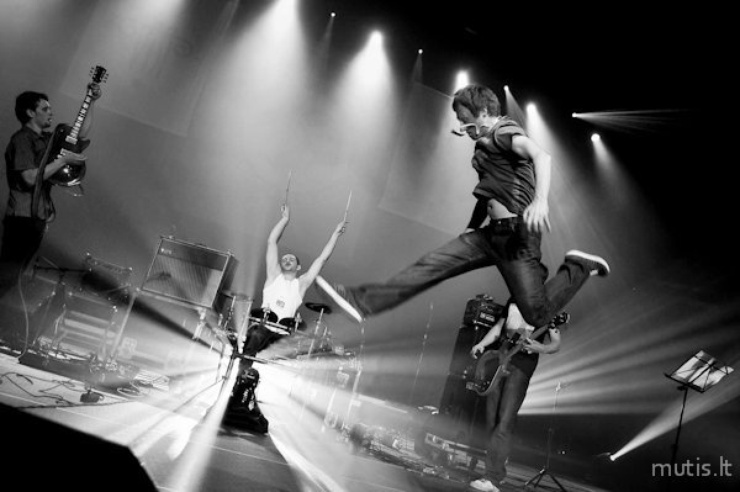 cafebabel.com: A question of the chicken and egg: does your wish to express your political position turn into songs, or does the desire to create music express itself through political songwriting?
Tomas Šileika: I guess both. I liked one idea that I read, that everyone has to choose between aristocracy and democracy. I have chosen. My music is a part of the work I do for democracy.
cafebabel.com: What will be the milestone when you can say that Skyders have achieved everything they wanted?
Tomas Šileika: I have a little daughter now, and I want her and her peers to live in a better and freer world. I want to find a balance and happiness in various activities and create a harmonious relationship with my environment. This is my biggest goal.
Read the author's impressions of Skyders' performance at the May Day celebrations in Vilnius in 2013, and follow her on facebook and twitter
Images: courtesy of © Skyders official facebook page/ videos (cc)