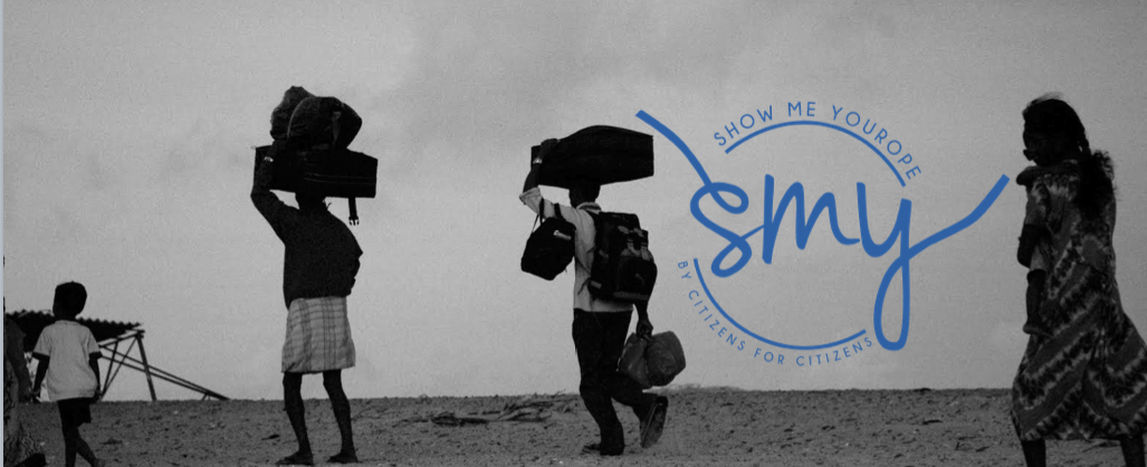 Together or divided: Europe, a safe haven?
Published on
CALL FOR PROJECTS. For its second edition, Show Me Yourope's team called upon the help of the IHECS Academy students to organise their event Show Me Yourope Arts. This year, they give you the possibility to express yourself through a photographic project on a very timely theme: the arrival of migrants in Europe.
More than one million migrants and refugees have crossed the European borders in 2016. Show Me Yourope wants to examine the current issues by giving the opportunity to citizens and moreover, to artists to express and illustrate their personal views, concerns, hopes and fears regarding this crisis.
The objective of this art project is to show the two faces of the issue. In reaction to the arrival of refugees, European citizens develop two contradictory behaviours. On the one hand, structures of welcoming and integration are put in place in order to help the refugees and on the other hand, a feeling of fear emerges among EU citizens prompted by the rise of populism and extremism in some countries. To put it in a nutshell, Show Me Yourope, Second Edition, aims to depict through a singular artistic field, photography, the contradictory reactions of hate and welcoming towards the refugee wave in Europe.
In order to illustrate this issue at best, we decide to focus on one artistic field: photography. "We believe this field to be the most adapted to illustrate such an issue. Furthermore, the candidates will be asked to write a small text in English or French telling the story of their picture" one of the member of the organising team explained.
Why this event?
EU citizens feel disconnected from the EU bubble mainly due to the lack of transparency, the complicated and bureaucratic vocabulary used as well as the lack of specific impact on their daily life. Furthermore, citizens are badly informed regarding the functioning of the EU institutions. They are confronted to many different sources of information which can be confusing. The recent crisis has led to a decrease in trust and there is more than ever a need to construct a public opinion about the EU in order for its citizens to be able to exchange their vision of this Europe. 
Show Me Yourope Arts aims to give a voice to the EU citizens in order to help create a new narrative for the EU institutions but also to elaborate a new communication strategy that could have a real impact on the citizens. The citizens will be asked to share their vision of the European Union with a focus on the migrant crisis through an artistic project limited this year to one field: photography. 
Share your vision of the refugee crisis. Is Europe welcoming or pushing back people arriving on its shores?
 Together or divided. Europe, a safe haven? 
How do they react? How do EU citizens react? How do European policy-makers react? 
Who can participate?
The project is open to every EU citizen over fifteen. Young or old, amateur or professional, the competition is open to such a wide range of people because we think everybody has a precious perspective to offer. The only limitation is to be at least 15 years old. 
_______
For more technical details on how to participate and send your application, you can head to SMY's website. The art exhibition will take place on Monday 20th March and all pictures will be exhibit for the whole following week at the Espace culturel Senghor (Etterbeek, Brussels). 
Translated from Ensemble ou divisés : Europe terre d'accueil?