To the Budapest startup scene with love
Published on
In the nineties, the Budapest entrepreneur was a shady character clutching a briefcase in the back of a black Mercedes, only able to do business because he knew 'the right people'. Nowadays, however, there are plenty of young people living and working in Budapest calling themselves entrepreneurs, who give a whole new meaning to the term.
Choose life. Choose not to have a job. Choose to be a co-founder, a manager, designer, sales-manager, customer support official – or all of these at the same time. Do not choose family and friends, at least not for the next few years. Choose early mornings and late nights, dinner in plastic containers and a desk in an eco-friendly office. Choose motivational posters, a fixed-gear bike and a 'Do What You Love' coffee mug. 
Choose to discuss marketing, bootstrapping, co-working and venture capital at each and every party. Choose to go to a business incubator rather than the party. Choose an investor. Choose risk. Choose the right application to measure your stress levels...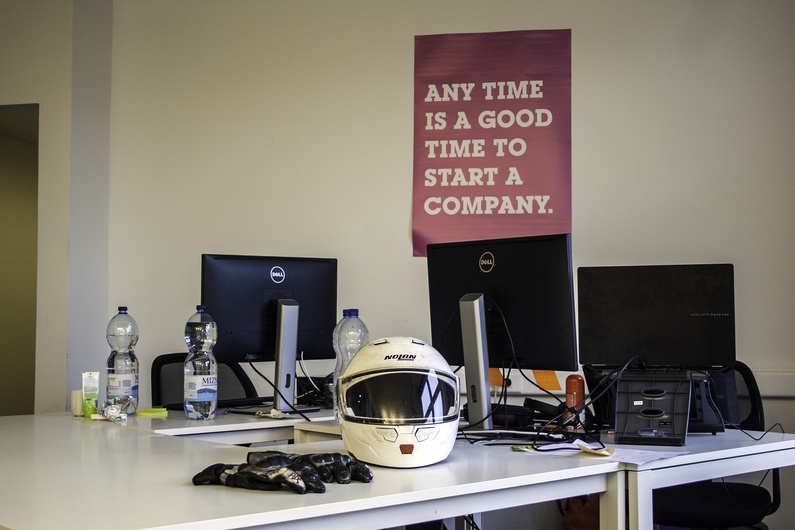 Choose not to have a profession but something quite different – a startup. Why would anyone choose this? In a quest to find the answer we met up with Bakó Zsolt, co-founder of Colabs – a coworking space which brings together more than 120 individuals working across more than a dozen startups in Budapest.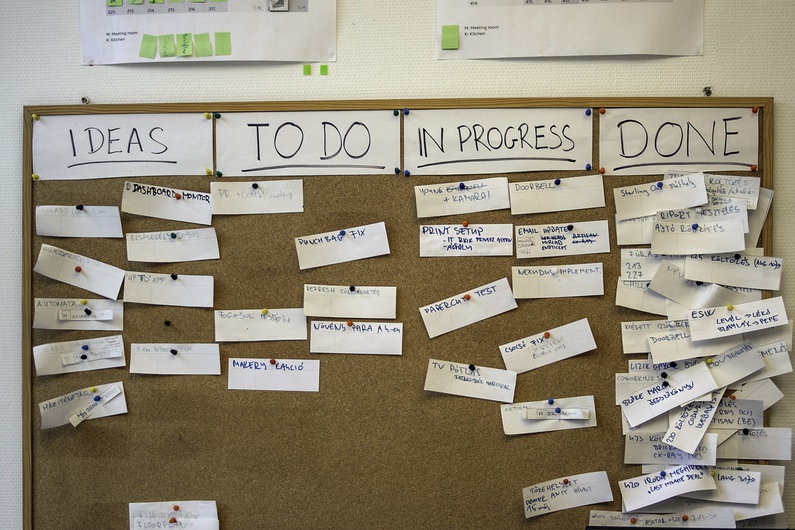 "I studied economics but I figured out pretty fast that it wasn't for me. I wanted to build something new and cool, so I left, not even waiting long enough to receive my diploma. Over the next few years I enrolled in all sorts of university courses, but the truth is that for all intents and purposes I was there doing nothing. Leading a student's life allowed me to live on a small budget because I was still in a dormitory and I was able to experiment." 
In 2008 Bakó spent 6 weeks in the States, visiting San Diego and New York. It was there that he discovered 'startups' and what it was like to work in an open-plan office. "The buzz, the rapid pace at which things were happening and the fact that the people were so open-minded - all this was mind-changing for me." On his return to Budapest, Bakó created a DIY social network and began organizing meetings with people from the industry. At one of those he met the partners with whom he went on to launch Colabs. 
"We announced that we are planning to rent an apartment. We calculated that if we were able to get enough people together, each would only have to pay a small amount of money as a membership fee and we could all work together and learn from each other. We brought 15 people together and rented a 120-square metre apartment. Now, several years later, we have a waiting list of people wanting to join Colabs and I am currently looking for a 6000-square metre building to house our third office." 
One of the main reasons behind Colabs' success is the fact that over the last few years several Hungarian startup companies, such as Ustream, Prezi and LogMeIn, have entered the international market introducing successful products and attracting, at the same time, the attention of foreign investors. Currently the startup scene in Budapest is among the most active in Europe, on par with those in Berlin and London. 
David Ottlik and his startup, Synetiq, develop software in the field of neuromarketing, an idea which seeks to analyse and understand how people feel when they watch an advertisement, TV show or film. The company is located in the second Colabs building – a 19th century construction with a red-brick edifice in the very centre of Budapest, only a few metres from the Danube. The building is actually a fully-functioning school, the top two floors of which have been made available for startup offices. Posters in pink and yellow remind you that 'now is the right time to start your company'. When the school bell rings, children in black and white uniforms pour out loudly into the corridors.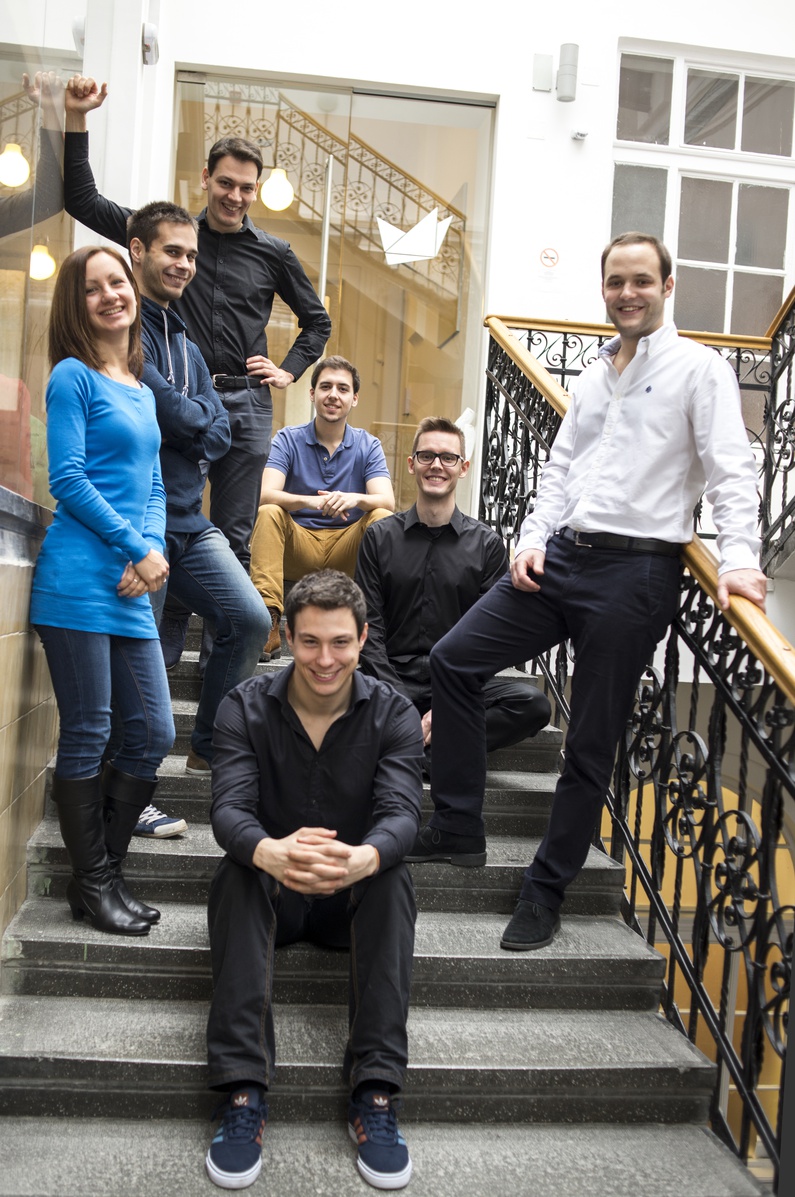 David got hooked on neurotechnologies while studying architecture in Paris. One day he visited a neuromarketing workshop and within five minutes was convinced that this would be the field in which he wanted to work. Despite having secured a scholarship for a Master's programme in architecture in Barcelona, as well as having booked flights and accommodation, he chucked it all in and is now in the middle of setting up his fourth company. "The best way to learn about startups is to do one! This is why I have been setting up companies since I was 14", says David. 
Orsolya Forster, Project Manager at Kitchen Budapest is also responsible for setting up companies from scratch. Kitchen Budapest, or KIBU for short, is a business incubator established in 2007 and fully sponsored by Hungarian Telecom. It is where the most popular Hungarian startup was established, Prezi, providing presentation software currently used by some 60 million users around the world. Orsolya's role is to select several talented startup teams per year who then receive funding to the tune of 20,000 euros, as well as an office within KIBU's co-working space, access to mentors and 6 months in which to develop their idea into a working business.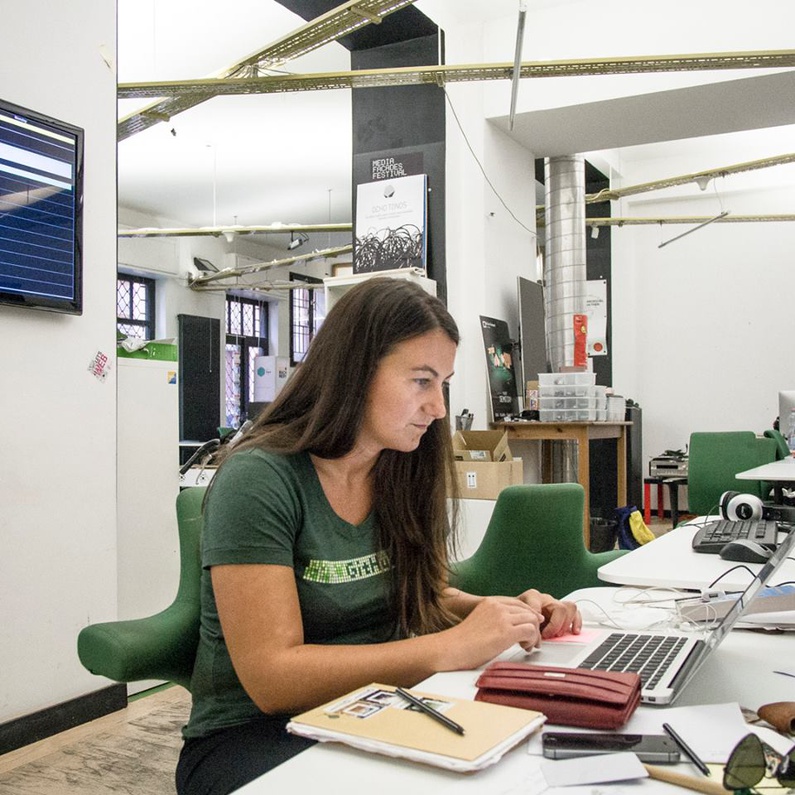 "You need to be an exhibitionist," says Orsolya when asked about the key quality necessary to create a successful startup, "also, it is super important to be ready to sacrifice – personal life, money, relationships. I know many successful people who – before their success – worked constantly, 24/7. Imagine not seeing your friends for over half an year because you are busy writing a code or putting together a business strategy."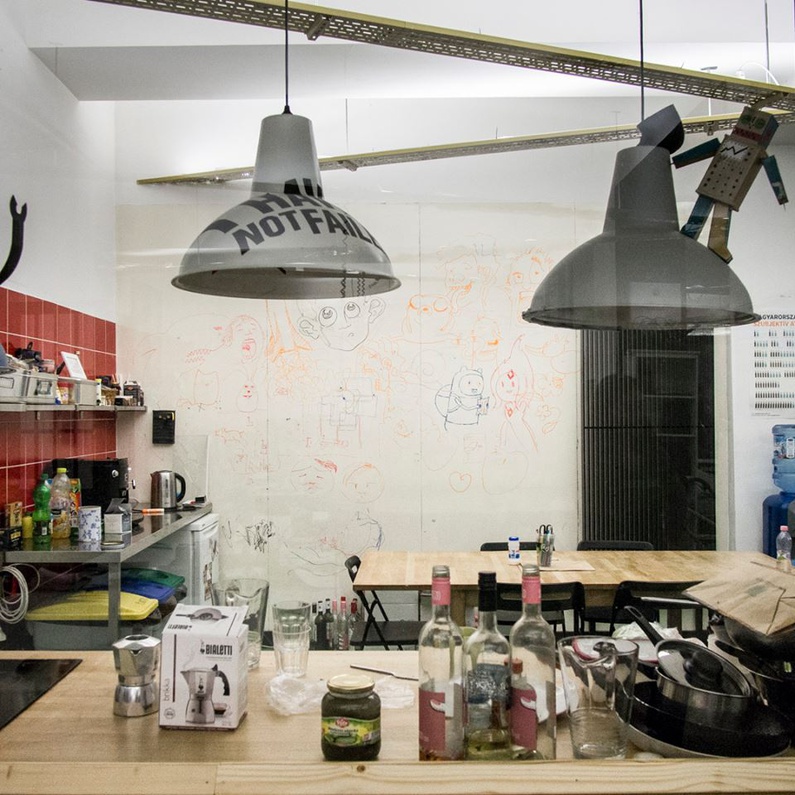 The media, however, tend to present only one side of the coin, which is why we are constantly reading stories of the 19-year old who has created the new Facebook or the new Airbnb and has become an overnight millionaire. This, however, according to Bakó from Colabs, is just the tip of the iceberg. Every year he sees the remaining 99% fail, but nobody tells their story because it is simply not that interesting. "Everyone is trying to create the next Google, but the truth is that there is just a limited number of companies that can grow that big. But that isn't so bad – even if you're not making millions, you can still build your own thing and your team and find meaning in what you do".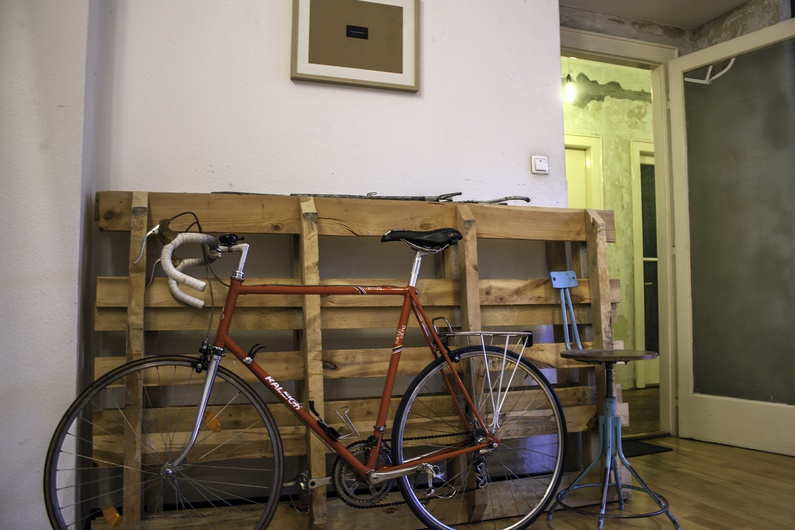 Just as Abe Han is doing – an information architect, originally from Canada, he has been living in Budapest for the last 10 years. He is the creator of the online artist portfolio works.io . He came up with the idea while creating a website for his wife, an artist. She constantly needed to add new paintings online, and Abe – having to constantly expand the code - decided to create a space where this would happen quickly and easily. Although Abe conceived works.io as the LinkdIn for the artistic world, he sees his startup as much more than just another success story and a way to make ends meet: "My startup gives me a sense of fulfilment. It makes me feel that I am part of something valuable because my work supports artists. I am not putting out more commercial garbage."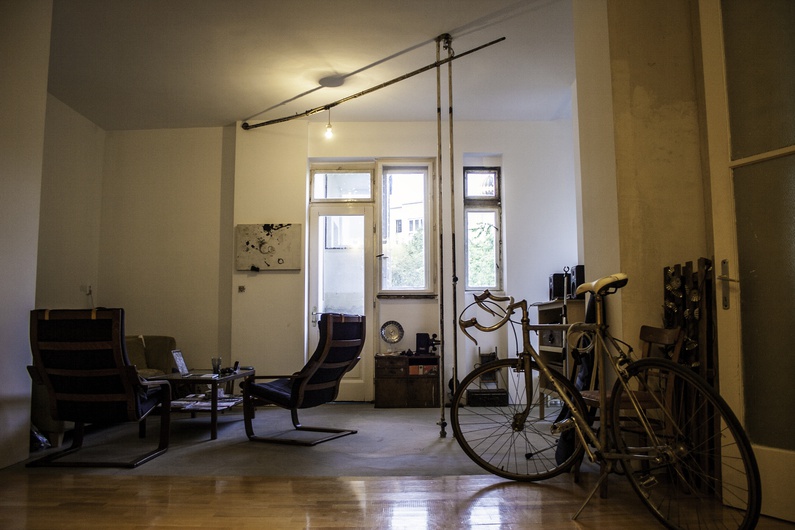 Whatever the field of their startup, what all these young entrepreneurs have in common is that they believe in their ideas, and in sharing them. They believe in themselves and in their teams, believe that error and failure are just part of the game. Yes, they co-work, bootstrap, and are part of a hype that many people find annoying because of the lofty language and fancy events, but in reality they are doing something much more important. "The situation in our industry is the same as in every other", summed up Orsolya, "there are people talking about startups, and there are people doing startups. We are in the latter category." 
---
This feature report is a part of our EUtoo 'on the ground' project in Budapest, seeking to give a voice to disenchanted youth. It is funded by the European Commission.