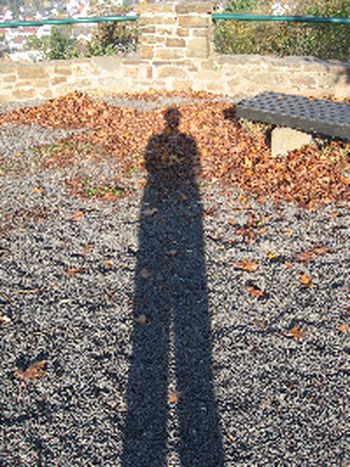 To publish or not to publish: Abu Ghraib
Published on
Translation by:
fiona wollensack
The pictures of torture at Abu Ghraib prison shocked the world. Naked people on dog leashes, a man bound with electric cables, his head under a black cloth hood. Should one be allowed to show such pictures?
He stands there like Jesus without his cross, his arms spread and his legs crossed, staring upwards as if he were looking for something. His body is smeared with blood and dirt. Behind him a row of cell doors can be seen. America's Disgrace – Torture in the Name of Freedom is written in large letters over his genital area.
The title page of the revered weekly German news magazine Der Spiegel from the 20 February 2006 was, according to Stefan Kiefer, probably the most provocative of the last ten years. Kiefer is one of the magazine's title page editors, working at its central offices in Hamburg. The decision to make Abu Ghraib a cover story was enough to cause heated discussions amongst the editors. But to go as far as to use a picture of torture? "Even though the title page is provocative and shows the humiliation of people, it was not done without consideration" says Kiefer.
The cover picture was, however, a bit too much for the general public. Numerous subscriptions were cancelled and "very angry" letters were sent. Spiegel readers told of how their children's development was disturbed just by seeing the picture. "It was definitely not the sale of the century for us" says Kiefer, "but we are a magazine which reports on political events and developments in the world." And it behooves journalistic obligations to show those things, "which are so inhuman that they should not be allowed to happen." Even with hindsight, Kiefer said he would not have reached a different decision about the title picture.
The framing of a photo
There are pictures which do more than just touch those who view them. Pictures like that of an Indian woman who lies grieving on the sandy ground, her arms almost contorted, while the arm of a family member killed by the tsunami cuts into the picture. This picture was declared World Press Photo 2004.
"As a photographer one has the task of capturing important events" says Bastian Ehl, who has been working as a war photographer for the past six years. "Pictures from crises or catastrophes are part of that documentation, no matter how uncomfortable they may be to look at."
After his Abitur (A-Levels), Bastian Ehl was one of the 3000 German Bundeswehr peacekeeping soldiers who were sent to Bosnia Herzegovina. "I saw a lot of things there that were never picked up on by the media at home" says Ehl. Even today reality and reporting diverge significantly – by screening pictures with ethical considerations and appropriateness in mind, a part of the truth is held back by photographers and editors.
In addition, the market for pictures is controlled by a few large media companies, and they are growing larger as the number of companies in the market gets smaller. Plurality of publishing has suffered significantly through mergers and acquisitions such as the buying up of the German news channel ntv by the RTL-group. "The group now only sends one team to a location" says Ehl. "As a result there is one editor less with one less critical question being posed."
Photojournalists can work more freely. "The industry is divided into segments so that there are special agencies for war reporting" says Ehl. Those who work in such an agency tend to be photographers and know what is going on in that region. "If it is a specialist agency like that, that filters and pre-selects pictures, then I can live with that."
Caught between the duty to inform and human dignity
So before a picture, say from Iraq, reaches its final destination, it is screened at three different stages by people with three different sets of ethical considerations: by the photographer, by their agency and later by the editors who choose to print the picture. "Shocking pictures are taken, but they are not published by the normal media" says Ehl – "they appear in special photo compilations." After all, daily newspapers get read by children too.
And how does a photographer determine if they take a picture or not? "This decision is made even before I unpack my camera" says Bastian Ehl. Basic ethical principles are called into consideration, but also whether a picture will sell. After that all attention is directed to the subject of the picture. Questions of conscience are dealt with again later in front of a computer monitor – Am I breaching anyone's personal rights? "I must uphold the honour of the person in the picture and respect the pain threshold of the general public." One can expect a lot of someone, but one does not always have to expect everything of someone – including of the public at large.
It is a different matter with pictures from Abu Ghraib. One of the first pictures to emerge from the US prison and circulate through the press was that of the man with the black cloth hood over his head. The picture was printed in almost all newspapers and news magazines – from conservative right through to tabloid. He stood stiffly on a plastic container, electric cables attached to his hands; another cable disappeared under his robe to his genital area. The personal rights of the person pictured were secondary to the explosive nature of the picture. "It is important that such pictures are published" says Bastian Ehl "In the case of Abu-Ghraib, the news message is more important than the individual."
Translated from Das subjektive Objektiv