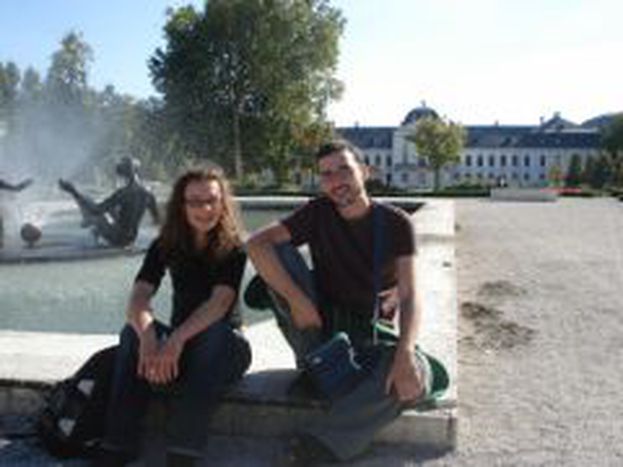 Tips for Erasmus in Bratislava: low cost and dirty dancing
Published on
Here we are with a lot of info on another Erasmus city: Bratislava, capital of Slovakia. Francisco Chica García will show you all the tips you must know to spend a wonderful Erasmus year! Finding a place to stay in Bratislava for 75 euros Dorms: Dormitory Družba: double and triple rooms. Small fridge, bath, toilet and "kitchen" shared with 5 or 3 people.
Price for a double room  75€ per month (daily cleaning service and internet connection included). Website: www.hotel-druzba.sk Phone number: 02/60299261 Mlynská Dolina: very cheap but worse buildings. Bernolak: double rooms, internet connection optional. Price 50€ per month. Swimming-pool and common places, laundry services and buffet. Website: www.bernolak.sk
Renting a flat: rents are high (7 000 Skk, 215 €, for a shared room).
Where:  Petržalka, Dubravka and some other quarters far from the center. It's better if you have a local friend who help you find roomies and better offers. Individual rooms are very expensive.
They have special programs for foreigner students in english (Management and Medicine Faculties for example). For language degrees they have well prepared teachers who use those languages in the lessons.
Univerzita Komenského offers a good course of slovak language in different levels for foreigner students (for free).
University System is a little messy. No problems with specific programs but it takes lot of time to find lessons by yourself. They don't have a fixed study program, it changes every semester.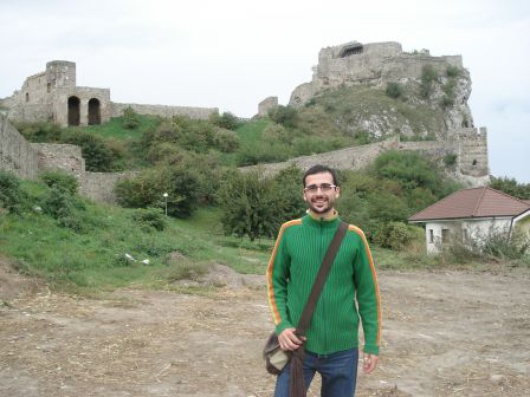 Usually lessons are once a week. For every exam, you can choose different dates.
Places you can't miss in Bratislava
The Blue Church: Weird but impressive Art Nouveau building. Petržalka: Huge group of communist identic blocks. You feel like living in an beehive. AU PARK: It's a shopping centre, new, modern, original and full of people. Slovak life!

Partying in Bratislava: absynth & 'particular' dancing (but careful with naziskin!)

Beer, Zlatý Bažan for example, is the best option, cheap and tasty.

Vodka, Slivovice, Borovička and Absinth (legal in this country) as shots are the usual liquor drinks here. Any other kind of alcohol is very expensive.

Discos & Pubs:

Havana: Salsa pub in the old centre, full of foreigners. Unique: Disco in Mlynská Dolina (Wednesday night), always crowded. Just for students. Nice music and low prices. Dopler: Big disco, not very expensive and with very good music. Far from the center, you may need a cab. Trafo: Fashion disco. Expensive and select. Placed in the old town.

What you should know

There are some skinheads around, so be careful if you go to a 'just slovak people' place (as 49, in Mlynská Dolina).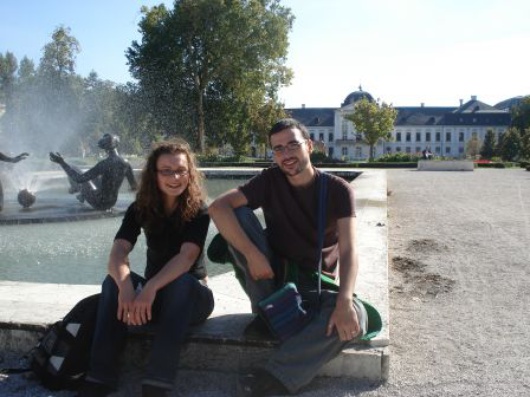 Slovak girls have a 'particular' way of dancing. Don't misunderstand it!
My feeling: I love Bratislava – small if beautiful
As far as I can tell, I love this city. It's small and nice, very well located (near Vienna, Prague and Budapest). Once you get used to Slovak behaviour you can really enjoy being here. And they have very good meals as 'fried cheese', 'pirohy' (filled pasties), 'bryndzové halušky' (Potato dumplings with sheep cheese) and 'goulash'!
What to say, for me one of the best options for your Erasmus.