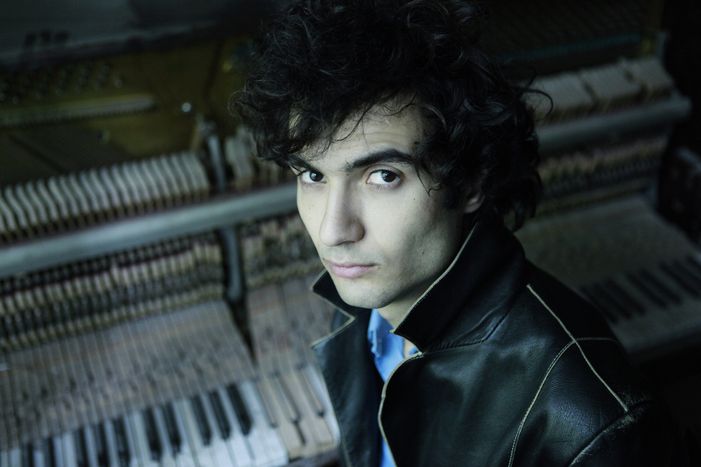 Tigran Hamasyan: 'Armenian music is not considered an art form any longer'
Published on
The 25-year-old is already an award-winning musician with a number of modern and wondrous albums to his name, the most recent of which was released on 26 August. Is the talented Armenian pianist doing a Benjamin Button on us? 
What is there to say about a guy who began playing music when he was three, won his first music award at 16, and was one of the most distinguished honours on the jazz scene by the age of 19?  Well, he is short.
I'm not being cruel, it's just an observation: Tigran Hamasyan can't be more than five feet four inches tall. He is unfazed by the stories in the media, which will die down, or paparazzi photos, which will just replace yesterday's hot stories. The lad will continue to rise above it all, perhaps with the help of a Yellow Pages.
FOR JUST 1000 BUCKS MORE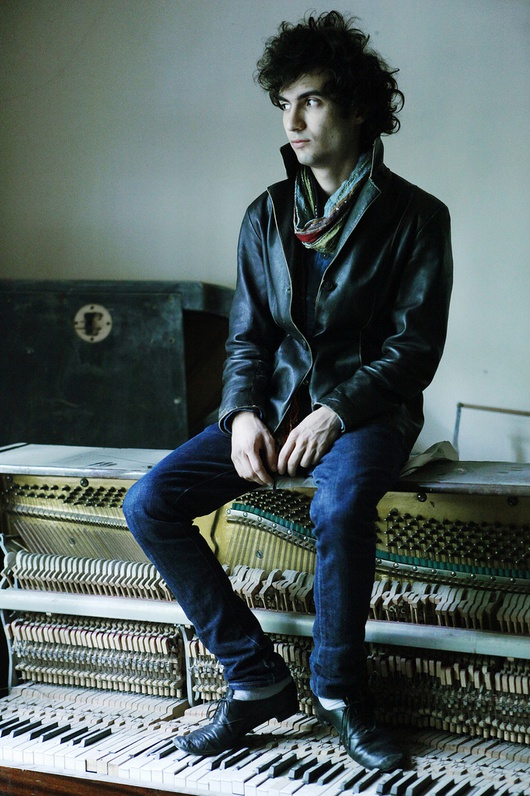 Despite his diminuitive stature, the 25-year-old sitting in front of us is actually something big.  In one quarter of a century, Tigran's track record for awards matches those of some of the greats. His first prize from Jazz à Juan revelations came in 2003. He won the critics and public's choice at the Montreux jazz festival in the same year, an award in Monaco two years later and the first prize for jazz piano from the Thelonius Monk institute of jazz, received from Herbie Hancock himself in 2006.  'I try not to pay too much attention to it,' he mumbles into his 100-day-old beard. 'Music doesn't have anything to do with competence.'  Not that it makes a difference; no-one earns this much at random.  The trophies have not affected the Armenian, who appears to drift off into space when we stress how rare it is for someone to be compared with Hancock and Keith Jarrett when he was only twenty years old.  'People have to compare. It's the worst thing when you already have your own projects,' he replies.
If it's projects we're talking about, Tigran's actions speak louder than his words.  Subjected to a frenetic rhythm of churning out one album a year, the young pianist brought out disc number five on 26 August.  The product of a string of dreams which have been fermenting for some years, Shadow Theater is the second truly soloist work from the artist. Frequently given over to improvisation, the pianist – who, with gusto, borrows as much from jazz and ethereal pop as he does from Armenian folklore – wanted his new production to be about the writing.  'This album is about composition,' he explains.  'The pieces matured over a lot of time as I wrote half of them in 2006.  Afterwards, I always love improvising with them.  In 2008, when I was inspired to write Road Song (the opening track on the album – ed), I ran all the way to the studio and recorded it in one day, for 1,000 bucks.' Tigran created the video himself since the original recording team abandoned the project half way through.  Half way through the clip, he gets goosebumps.
25 AND ALREADY A LEGEND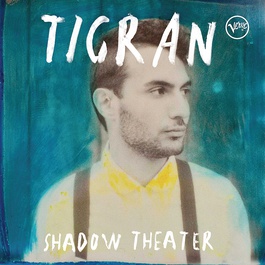 There lies a vision behind the score sheets and the painstaking care that Tigran takes to draw Armenian music to the surface. 'When the audience goes to watch someone play, they are generally paying for a lie - for something that doesn't exist,' says Hamasyan. 'Musicians play to make their audiences understand that nothing is true. The point of Shadow Theater is to say hey guys, what you came to see is nothing more than the wind.'  If Tigran is prone to philosophising like this then he's either a cynic, or is old before his time. You decide.
In reality, Tigran just grew up quicker than the rest.  When he was two or three he would be so eager to leap at the piano because he 'loved the sound' that it took his father no more than two seconds to realise that his son was destined for song. His stage surname inspired by a teacher he had he was five.  Tigran went to music school until he was ten, and grew up at the intersection of two different universes.  His father was a fanatic of the 'heavy guys' ilk of classic rock, such as Led Zeppelin or Nazareth. His uncle was a jazz and be-bop expert.  'It's thanks to him that I have a career in jazz,' says Tigran. 'He advised and guided me. He was somewhat a godfather.' 
The corollary is written in his work. His objective was to learn the grammar and conjugation of jazz off by heart, to later reach the dizzy heights of proper improvisation. 'I didn't listen to anything else, and it just seemed to me that all other styles of music…well, that they were just shit,' he says, tossing out the comment gravely.  'Then one day, my uncle took me for a couple of drinks in Yerevan (Armenia's capital - ed), to a weird little place where a group was playing who mixed jazz and traditional Armenian music.  It was a massive eye-opener.'
In that era the family moved to settle in Los Angeles, to join a 'really quite impressive' Armenian community, in an escape from a country which in the nineties did not know how to effectively administrate its own independence (acquired in 1991), and which found itself riddled with innumerable secessionist struggles.  In California Tigran set up a group called Aratta Rebirth, the name of an imaginary country invented by the Sumerians.  The musician is going to preserve the music of his homeland, 'which is so important and present in daily life, that it is not be considered an art form anymore.' 
In the album Shadow Theater, the looped vocals are repeated; they harmonise with other decorative touches, and then the melodies drum up into an ensemble like in an ultrascore, something so dear to the French singer Christopher Chassol. To explain it, the artist replicates the rhythm upon his knees, reminding me of a child. When he smiles, Tigran has the wrinkled eyes of an old man, making him more evocative of Robin Williams in his Jumanji era than of an erasmus student. Undoubtedly, being one of the greats as a youngster means growing up fast.  That maybe explains the whiff of a Benjamin Button-esque fantasy tale here.
See Tigran's latest tour dates here
Translated from L'étrange histoire de Tigran Hamasyan