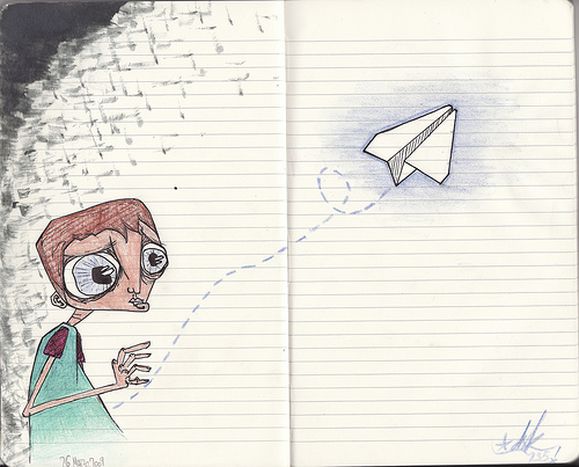 Three globalised couples share their expat love stories
Published on
It's normal to move abroad for professional or financial reasons. But why leave your country sto be with that special someone? Familiar reservations, a new culture and linguistic barriers are all problems often dealt with, from Australia to Canada via France and Germany
A young Frenchman writes short poems in Spanish to a Colombian girl. They're in the flat which the pair casually share in London. 'No Colombian guy would have ever written me anything like that,' Liliana Muñoz warmly remembers. She is now based in Nimes, Francem and the pair are married, with a three-year-old running around the house. You can hear their happiness in their memories, the emotion of recalling those first moments laden with doubts and insecurities, those first days in which every detail was important, finding out whether the other felt the same, the first brushstrokes in a far-from-finished painting.
Breaking with the past
They had chosen London to improve their English. But chance – or fate, which Liliana 100% believes in – brought them together as flatmates in the City. 'It was love at first sight when I opened the door. Since that day we haven't been apart,' Liliana explains. It wasn't easy for the couple. She left behind an eight-year relationship in Colombia to come to England. 'My ex took it quite badly and came to London to try and get me back, I'd told him over the phone that I loved someone else, that I couldn't be with him anymore. But he still came, and when I saw him I felt nothing.'
Liliana now works in the jewellery sector and feels perfectly integrated in French life, although she returns to her native Bogotá every year to see her family and not lose her roots. 'I was sad, I thought it would just be a summer fling for him, but when he showed me that I really mattered for him, I decided to move to France with him. It was a challenge to leave everything I had in Colombia and start from zero, without my family – who have always been supportive – without friends, without even knowing the language at all.'
From Kuala Lumpur to Cologne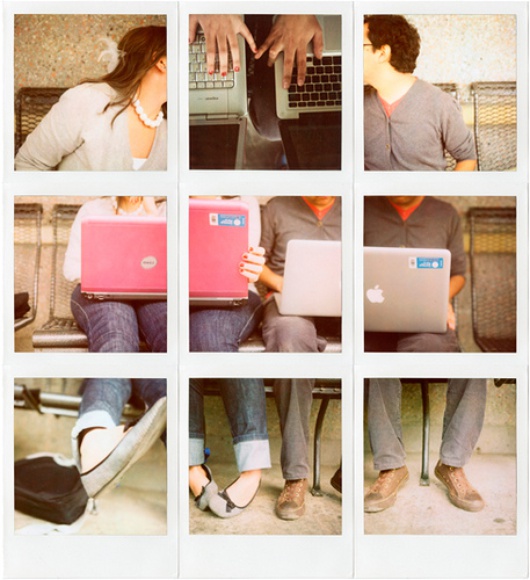 Melanie was studying in Australia and had signed up to help freshers at university, which is how she met her future boyfriend. 'I think he spoke to me because my name was the only one he remembered, the others were too exotic,' she laughs. The relationship got complicated after he went back home. 'After two years of long distance, we got tired of flying to be with each other every three months.' Plucking up the courage, she launched herself into the German adventure, and into a very different society to hers. 'My first days were strange, hearing a new language, eating non-spicy food, taking your own bags to the supermarket...'
It couldn't have been a greater welcome. Her boyfriend's family took her in like a daughter and this calmed her own parents' anxieties, who naturally felt sad at her departure, helping them to share in their daughter's happiness. Another thing was getting used to the German character. 'I'm a real extrovert. It was hard to get that it wasn't normal for the Germans to speak to strangers; it seemed really cold.' Her impressions have since changed. 'They helped me so much to communicate in German. When I was more fluent, I could have more interesting conversations with people, like other passengers on the trains.' Now adapted to her new life, Melanie is happy with the decision she made: 'changing country has enriched my life.'
See you in Canada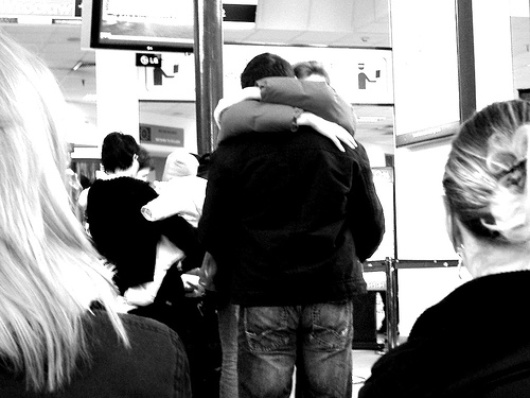 Anna and Hans, an American and a Colombia, took a fair decision: neither followed the other. Their paths crossed over two years ago when both were working as monitors in a French-language immersion camp in Minnesota. They then had to face the tough reality of continuing their relationship at a distance. 'The first difficulty was the language. He spoke Spanish and I spoke English, but we used French instead. At the beginning it was difficult but it's got better,' Anna recalls. These weren't the only stumbling blocks: Anna's family struggled to get used to the couple's relationship. 'My mother hated the fact that she couldn't get to know him better because he was so far away, and they didn't want me to visit Colombia because it was famed as a dangerous country.' Today, Montreal has become the perfect setting to their relationship. 'We ended up choosing Montreal because it is an open and bilingual city,' says Anna. 'The work opportunities, language and close proximity helped us choose,' finished Hans – although Colombia isn't really around the corner for him. 'It's marvellous to discover a new country and a new culture together, to construct a new future. It's like being on continual holidays,' Anna says enthusiastically. 
Chance – or fate, as Liliana would have it – enabled these couples to confront an increasingly common situation, each presenting its own unique difficulties for the ride. Falling in love with someone who doesn't merely live in another city or another region - but another country, even another continent. The global village is a reality. The introduction of low cost flights and the advances in e-communications have helped produced the globalisation of love. 'Which country is your boyfriend or girlfriend from then?' - might just be a common question we'll be asking each other one day.
Translated from Exiliados de corazón: te seguiré allá donde vayas