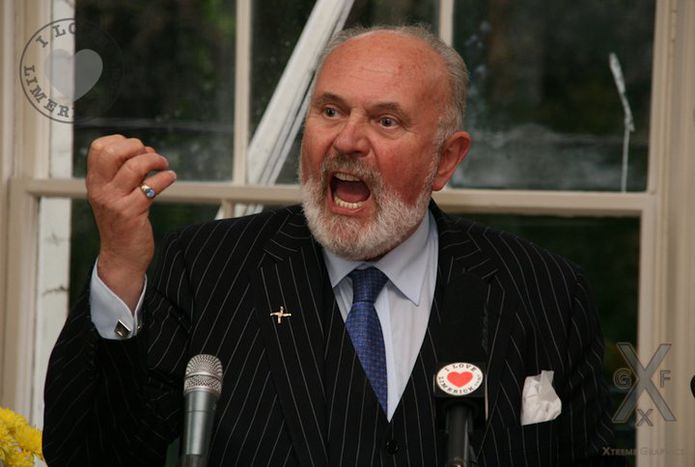 Three gays and a christian democrat: Irish presidential elections
Published on
What do an 81-year-old sports commentator, a 'Dragon's Den' panelist and an international gay rights activist (David Norris, pictured) have in common? They've all been put forth for the Irish presidency. But as the government scrambles to hold onto the 'highest office in the land', the public is steadily boiling with rage. Elections take place on 27 October
A few weeks ago in the depths of Dublin's blood-rust Georgian streets, David Norris – the runaway favourite in the Irish presidential campaign - announced that he was withdrawing from the race. 'I have demonstrated that it is now possible for a gay person to be seen as viable for the highest office in the land,' he proudly declared into a tightly-packed huddle of journalists.
'I would have loved to have had the opportunity, as president of Ireland, to extend that to the service of the entire people, but that is no longer possible.' In a fitting moment of drama to end a decidedly dramatic journey, he quoted Irish playwright Samuel Beckett: 'No Matter,' he roared, 'Try again. Fail again. Fail Better!'
Openly gay, socially liberal and politically independent candidate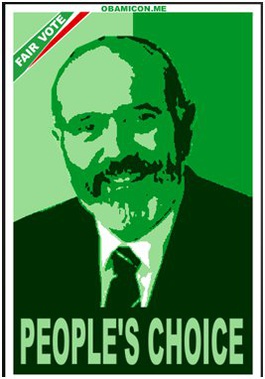 Failing, unfortunately, is something Ireland has been getting better at all year. For many, the opportunity to vote in an openly gay, socially liberal and politically independent candidate as president was a chance to show their middle finger to the current monopoly of corrupt, nepotistic cronies who recently led the economy into economic meltdown. A week before Norris's withdrawal, the disgraced fianna fáil party, in what appeared to be a monumentally out-of-touch effort at crowd-pleasing, tried to nominate family chat-show host Gay Byrne, who helpfully believes that Ireland is run by 'mad people in Brussels'. The public reaction was so vicious that fianna fáil, for the first time in history, have decided to pull out of the race altogether.
Yet to the nation's dismay, the cronies, with plenty of backing from the catholic right wing, appear to have emerged triumphant. Norris was pushed out of the race when, spooked by controversy generated by a letter of clemency he wrote on behalf of his former partner imprisoned for statutory rape, his government backers suddenly abandoned him. Without sufficient government backing, Norris became ineligible as a candidate and the forerunner in the election was blocked from even getting his name on the ballot paper.
Public discontent
Meanwhile, conservative party fine gael smugly nominated 'christian democrat' Gay Mitchell, who, despite having written an undisclosed number of clemency letters himself, has mysteriously maintained his government support. He also happens to have been linked to the extreme catholic organisation dignitatis humanae institute (the European 'institute for human dignity') and the anti-gay Iona institute, and has been noted for defending Italian MEP Rocco Buttiglione's reference to homosexuality as a 'sin'. 'Gay Mitchell stands for everything this country has been trying to escape for decades,' says Dublin-based student Sorcha McElrenny. 'Everyone was devastated when Norris was forced to quit. This is where we were at; we wanted Norris because we wanted to show the world how far we've come. Now we've been denied the chance to do that.' Public discontent has been helped along by what is generally seen as a spectacularly poor and frankly weird set of alternatives. Presidential hopefuls have included: television show Dragon's Den panellist Séan Gallagher, the republican party sinn féin's  Gerry Adams, 81-year-old sports broadcasterMicheal O Muircheartaigh and agricultural science graduateDermot Mulqueen (who proposes to build a new capital city in the centre of the country and abolish fructose).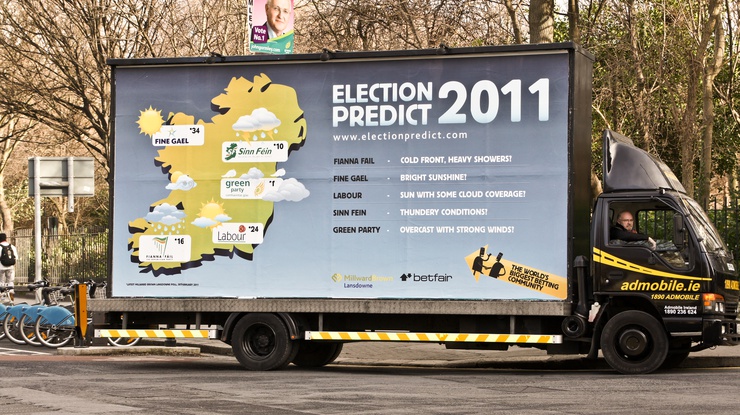 In fact, weeks after Norris formally left the race, one in three people polled claimed they would like him to re-enter, and an entire campaign has been launched to get him back into the race. Norris's 'major 'crime' is being an outspoken fighter for human rights' reads the website of WeWantNorris.com, 'because of the archaic and undemocratic political infrastructure in Ireland. You have no say on who can stand for president.' Likewise, a tirade of comments left on the campaign's facebook page senator David Norris for president echoes a growing body of public outrage: 'We, the people, demand the right to vote for candidates of our choosing, not ones chosen for us by the 'political elite',' reads one commentator. 'Don't let us down,' reads another, '...this is not about one person but a whole nation.'
Images: main (©) courtesy of ilovelimerick.ie; in-text Norris © courtesy of Paul Glennonvia official facebook group 'Senator David Norris for President'; election forecast (cc) informatique/ Flickr