This week in Brussels: Agenda from December 7 to 13
Published on
This week in Brussels, discover the Italian and Romanian culture, and move your hips on the rhythm of Balkan music. For those political souls among you, discuss on the past and future of Brussels and discover the best Belgian cartoons. Wear the right shoes... Press Cartoon Belgium at war For more than ten years '' has been picking out the best cartoons in the Belgian press.
Sixty of those drawings are now presented at the . The selection indicates how the artists see the war and the military. The entrance is free.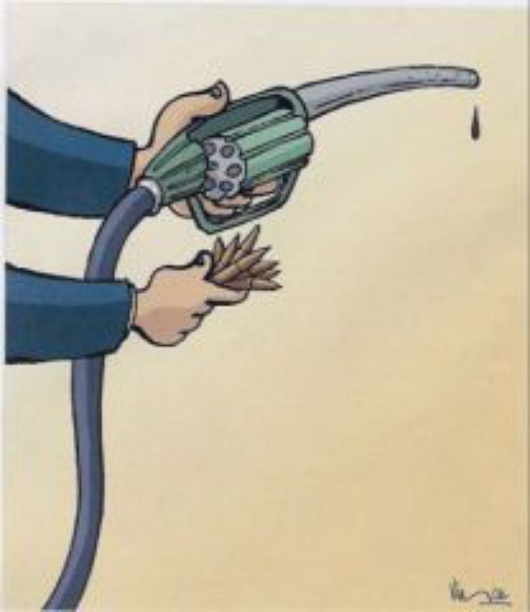 Press Cartoon BelgiumRoyal Military Museum

? Until January 10 2010

When

?  Cinquantenaire 3, Brussels

Where

? Here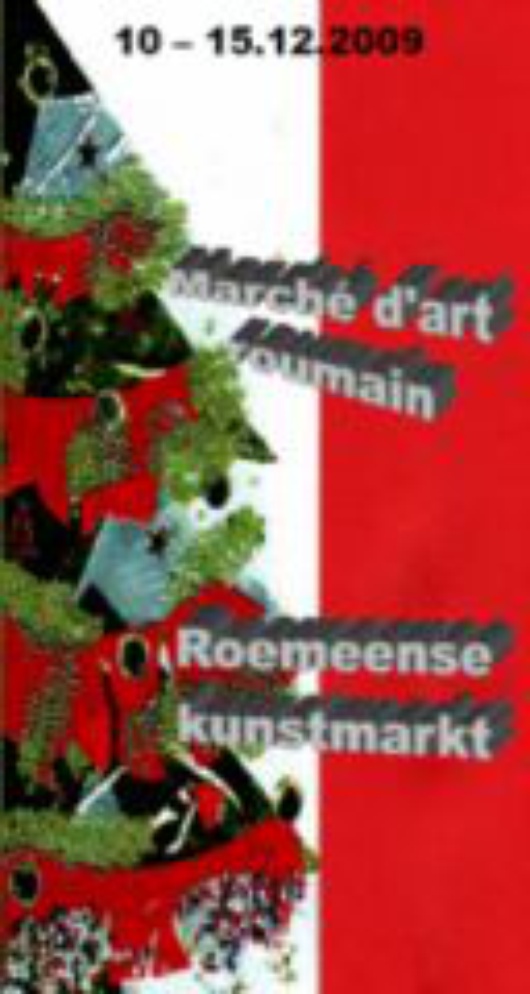 More info

The Belgian-Rumanian Cultural House, , organizes an Rumanian art market in the heart of the Christmas market in Brussels. You can visit a Rumanian art exhibition (paintings, jewels, decorative subjects, etc.). You can also taste traditional dishes and visit traditional music concerts. The best occasion to discover another culture and to find a perfect Christmas gift for your family and friends.
Arthis
? From 10 till 15 December

When

? Rue de Flandre 33, Brussels

Where

?

More infoHere

The Belgian-Italian Chamber of Commerce organizes the first edition of the . This gastronomic event gives you a chance to discover some typical local products. Of course, you'll have the opportunity to buy these local products from the producers.
Italian Food Festival
? December 11 till 13

When

? Grand Place 19, Brussels

Where

?

More infoHere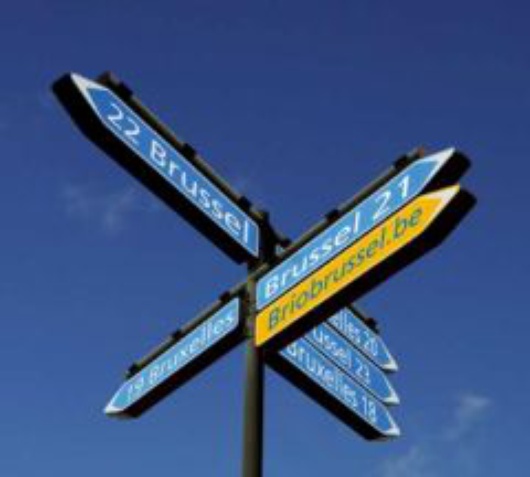 Living together in a transcultural capital (1989-2009)

Twenty years after the establishment of the district of Brussels, BRIO wants to make up a balance of the pursued policy and show the challenges of the future. BRIO organizes for that purpose a (Dutch and French) in association with researchers from the French and Flemish Community.
conference
? 11 December from 8.30 a.m.

When

? Archives générales du Royaume, Rue de Ruysbroeck 8, Brussels

Where

?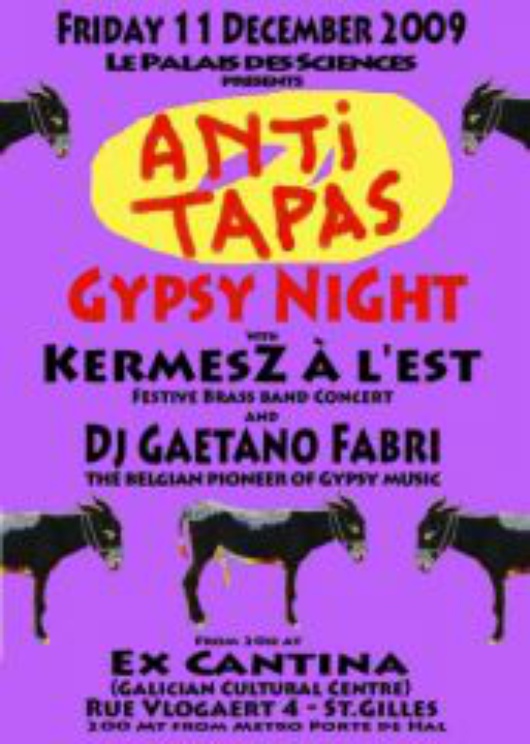 More infoHere

Once again will stimulate your senses with another crazy night.
An exciting gypsy caravan is ready to sweep you away in a pulsing blaze of music, tastes and happiness.
Get carried along by the Anti-Tapas Aperò and keep flying with the festive Balkan&Klezmer sounds of the itinerant gypsy brass band Kermez à l'Est.
Don't think of landing so easily! After the concert Dj Gaetano Fabri, the Belgian pioneer of Gypsy music, will entertain everybody until morning through a wonderful trip inside traditional music, from the Gypsy culture to the Balkan brass bands of Eastern Europe.

Le Palais des Sciences
? December 11

When

? Rue Vlogaert 4, Saint-Gilles

Where

?

More infoHere