Thessaloniki celebrates the 98th anniversary of its liberation
Published on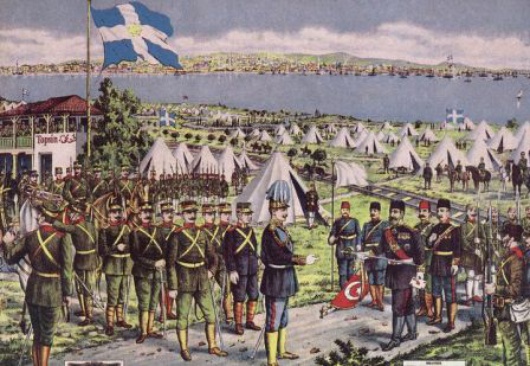 Today is the 26th of October, and Thessaloniki, Greece's second major city has multiple reasons to celebrate. Today is the celebration of St.Demetrius, patron saint of the city and the day the city was liberated by the Greek army. Also, in two days from today, Greece will celebrate the ''Ohi (No)'' day, and the epic WWII battles against the Italians in Albania.
The liberation of Thessaloniki.
Great events, important dates, charismatic leaders. I dont want to seem grinchy in these days of feasts but Thessaloniki when the Greeks captured it was not like this. It was a multiethnic, cosmoplitan city. The ''steam engine'' in terms of economic and commercial growth in the region and had a first class role within the Ottoman Empire. Today the city is a ghaust of its former glory. It suffered from the Great Fire of 1917, the city literally was drowned in cement due to the low-aesthetics appartments and in terms of economics the ''steam engine'' stopped. The Jews left during WWII and the city certainly lost its cosmopolitan character. Today the ''nymph'' of Thermaic Gulf, awaits the ''big projects'' and the money from Athens. These very days the city also is in the mood of the regional elections.
It is very strange, and I think one day historians have to give an answer to why Thessaloniki was always second, a shadow to another ''most important'' city. During the Byzantine and Ottoman years the city was a ''twin'' or the ''sister city'' of Constantinople. After the Balkan Wars it became ''the co-capital of Athens'' (which is another Greek patent). During its long history Thessaloniki was always following something and someone. And if we take in mind the size and the capacities of the city this is a great paradox. Now that we celebrate the 98 years of the annexation of city to the nation, I think it is about time to consider a bit: lets re-examine what we have done to Thessaloniki, where the city is now and which way will follow in the 21st century. Its a pitty for the country to have such a city to be left unproductive, regional and ''second-class''.