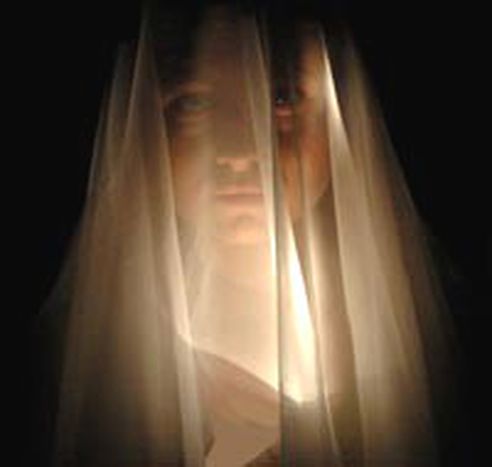 'Theatralia': when theatre becomes babel
Published on
Translation by:
maira bartolini
The London-based theatre company, founded by the Sardinian director Filomena Campus, experiments with multilingual theatre
Actors from different nationalities, multilingual shows and a will to experiment: it's the perfect mix that characterises Theatralia, the theatre company founded in 2003 by Filomena Campus in London.
The adventure started in Campus's native Sardinia. She developed her taste for multi-linguismwhilst promoting theatre workshops in the University of Cagliari's language department.
In 2001, she decided to move to England: 'In London, it's easier to work with people from all over the world in order to create one theatrical language, which is able to overcome any kind of barriers. To reach this goal we use any mean available to us - words, music, dance and video arts.'
Devising theatre - melting pot
That is also how ideas for shows develop. 'Often, when working with a particular group of people, ideas comes quite naturally. We call it 'devising theatre': starting with an existing text and moulding it with creative inputs from each one of us. We avoide strictly following a predefined theatrical script.'
Not in my Name, a performance staged in 2004, was created following the same technique. It involved 10 performers from different parts of Europe. It included their languages, adding to the existing cultural melting pot of the company.
The show found its inspiration in the real story of Karla Tucker who, during the American Civil War, was the first woman to be given a death sentence in George W. Bush-governed Texas.
Subtitles screened on bodies
Theatralia continued its exploration of different ways to communicate in theatre with its latest work, Il Misterioso. It previewed at the Camden People's Theatre in London last November. Adapted from the original script by the famous Italian writer, Stefano Benni, the story tells the life and work of one of the masters of American jazz, Thelonius Monk, who died in 1982.
The success of the show arises from both the remarkable performance of the actors, musicians and audience participation. Upon entering the theatre, styled as a fifties jazz joint, the audience is given a piece of paper with a sentence to shout during the performance. Some are seated next to one of the actors hidden in the stalls.
But what are the difficulties of adapting a script from Italian to English? 'Translation,' says Campus. 'For a highly poetic text like Il Misterioso, the risk is losing the poetry as it is enclosed in the sound of the words. The sound has its own language, bounded in the word itself, which cannot be translated into English.'
For Il Miserisoso, Filomena found a possible solution by keeping parts of the text in Italian and using alternative ways to present them to her public. 'We projected parts of the text on the performers' bodies. At the same time the English version was being sung on the stage.'
This stratagem seems to work. Valentina, who is originally from Italy but studying in London, liked the show. 'My English is not yet perfect. Thanks to the bi-linguism of the performance though, I could follow the story. The dance and video images also helped a lot.'
The use of different languages in theatre is not news. In deaf theatre, British Sign Language (BSL) translator is often present onstage. Shows completely performed in foreign languages also use a panel with running subtitles. 'This works too,' says Filomena. 'But the audience risks losing some movements or facial expressions of the performers.'
Translated from Theatralia, se il teatro diventa Babele