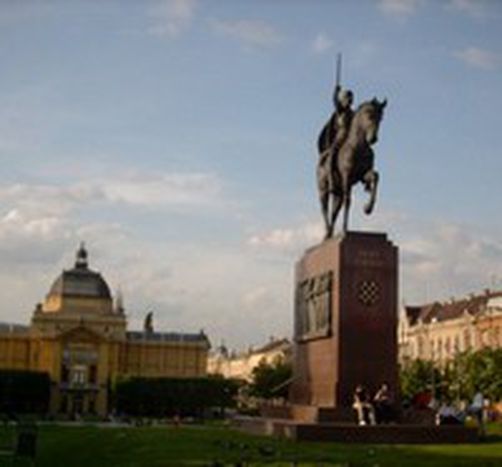 The Vienna-Zagreb axis
Published on
Translation by:
vicki bryan
Why is Austria demanding EU accession for Croatia? And why is it set against that of Turkey?
"If you consider which region is most important for Austria and the Austrians, it can only be the West Balkans", said Ursula Plassnik, the Austrian foreign minister, about her foreign policy priorities in an interview with Kurier newspaper in April 2005. Even back then she was proud that it was down to her work that the EU had not completely dropped talks with Croatia – despite the latter's perceived failure to cooperate over the war criminal General Gotovina: "I see this is as part of our work as neighbours. That is how neighbourliness should be. In this region, Austria has an enormous amount of credibility and trust. We must do justice to that."
But it's not only about credibility; trust and the sentiments shaped by history have helped to sweeten the friendship between Vienna and Agram, as Zagreb is known in the Austrian lexicon. Economic arguments also have an important role to play.
Number 1 investor
Peter Zöllner, the director of the National Bank of Austria, confirmed the key role of the Alpine state in central and south-eastern Europe during the presentation of the UNCTAD World Investment Report in September: As in Slovenia and Bulgaria, Austria is the largest foreign investor in Croatia, with 220m euros going to Croatia in 2004. Between 1993 and 2003, Austria invested a total of 2.1bn euros in Croatia (pdf). The Austrian economy therefore accounts for just over 30% of foreign investment. Exports to the former province of the Austro-Hungarian Empire are also striking: in 2003, the one billion euro mark was passed. What's more, Austria's image received a healthy boost in the Croatian media following it support of Croatia's accession, which can only improve Austria's position in its post-Habsburg business relationships.
Even in terms of tourism, Croatia has become more important for Austria than Turkey. Whereas during the Balkan war Austrian holidaymakers saw Croatia as a place to avoid, Turkey has now taken on this dubious honour, not least due to the fear of terror attacks. According to estimates by the Vienna Institute for Tourism and Leisure Research, Croatia is now just behind Italy and Greece as the number 3 holiday destination, pushing Turkey into fourth place.
A larger market – but not for Austria
Austria's Turkish export industry may be anything but happy with the comments of the foreign minister, but Turkey is, on the whole, far less important for Austria than Croatia. In contrast to Germany, Austria does not have any significant economic links to Turkey. Although exports to Turkey have increased in recent years, from 620m euros in 2003 to 790m euros in the following year, Turkey has roughly the same export value for Austria as Finland.
Even though the accession of both countries would be welcome from an economic point of view, the people remain sceptical – the most recent Eurobarometer survey (pdf) shows that just 10% are in favour of Turkey's accession, compared to 45% who support EU membership for the Adriatic state.
Translated from Die Achse Wien-Zagreb