The truth of sport
Published on
By TÓTH Gábor What professional sport is really about, you just open up a paper and read: dopping, hard injuries because of cruel drive for win, clash of supporters and some corruption of refs or high level bureaucrats. What sport is truly about, you have to go to Switzerland to an ice hockey World Championship game!
Sport is adoration of the game itself. Of hockey especially! Watch Hungarian supporters cheering their team following the 9th goal packed to their team by Canada.
True support is unconditioned, a goal or victory is only an extra. During the game (Belarus vs. Hungary) I was given the chance to watch my team, we were standing besides two Canadians. They were barely watching the match, their eyes were full with the joy flowing from the crowd of red – white – green people: for this very rare moment of my life, I was proud to be member of this small nation in the middle of Europe.
Nothing against our fans in Nashville, I love 'em to death, said Canadian defenceman Shea Weber, who scored two goals on blasts from the point. But this is different, this is something special to be a part of - it's really neat. And sport is much more than the game itself. The football war between Honduras and Salvador, Olympic boycottes in Los Angeles, chauvinist hooliganism – a really long list on the negative side.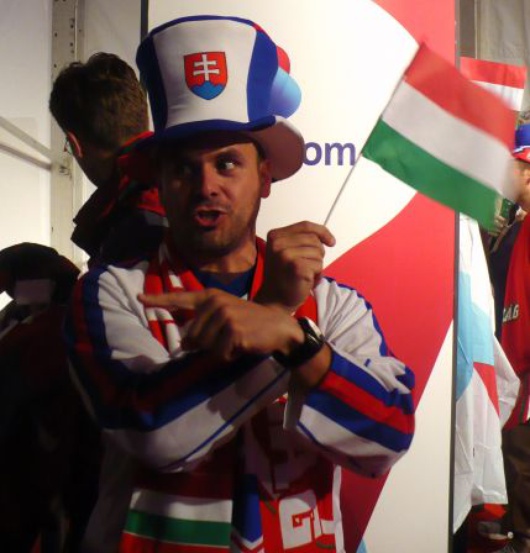 The true face of sport you could live through in Zurich however was Slovakian and Hungarian supporters arming each other, singing in each others jerseys and scarfs: enjoying something, the game, together. A very rare joint experience of these neighbouring nations, whose – political – relations are overburdened by present day reality. Thanks to sport you will know the truth is more important!