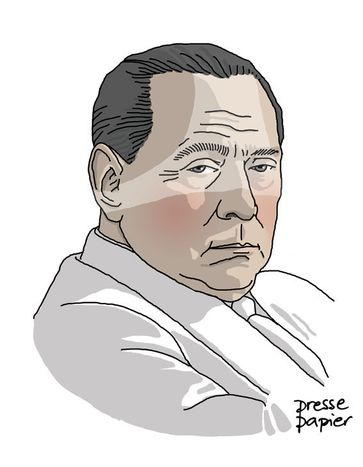 The Sound of Silvio: Berlusconi has NOT become gay
Published on
We tried to halt our 2009 mini-column which kept a simple track of the Italian prime minister's sayings. But if he insists on continuing to entertain, we might just oblige with a gem or two. Quote of the day
'I said to a girl to look for a wealthy boyfriend. This suggestion is not unrealistic'
In election-era 2008 Italy, prime minister Silvio Berlusconi made this infamous comment on a television programme on national channel RAI 2. His advice has now resurfaced:
'In that case, I am talking of finding a girlfriend instead of a boyfriend. Let's be precise about this, because otherwise the headline in La Repubblica will be: Berlusconi has become gay'
Meanwhile, our colleagues at cafebabel.it tell us wryly that not much has been made of Berlusconi's Hitler comment which landed on earth on the same day.
More from resident illustrator Presse-Papier