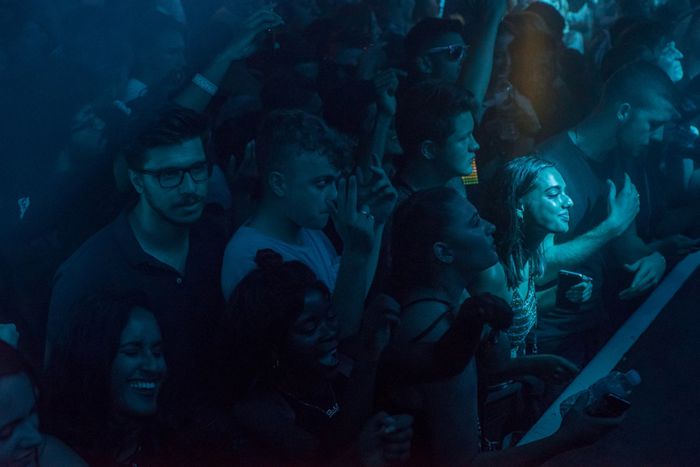 The slow death of London's nightclubs
Published on
For a couple of years now, the English capital's nightlife has been in agony. Once deemed the most creative city in Europe, its reputation is decaying along with its glowing spirit. 
The bouncer, who is built like a brick shithouse, looks at me straight in the eyes and asks for my ID, which he then lays on a glass table. While my information is being scanned, a camera snaps a shot of my face. After a search which would make my urologist jealous, I am finally granted passage through a metal detector and another 5-minute check before entering.
Overdose
No, I am not describing a high-security airport check, but a standard procedure for getting into nightclubs in London. Everybody has to pass through this intrusive stage to finally get to shake their hips on the dance floor after a long week. The hardcore party animals haven't really accepted this new concept, so they have taken to illegal raves or simply escape the city to get their kick. That is why today, the city is becoming more removed from its reputation as a creative capital and thus less comparable to Berlin or Belgrade.
And as if getting in was not hard enough, what happens on the inside isn't exactly welcoming either. Bouncers hunt for drugs on the dance floors and don't hesitate to use a militant tone of voice for those in the smoking areas: "You there, come here! Get out!" You could be fooled into thinking that they are trying to free up the premise, but how could that be the case if Brits are usually such organized and peaceful people?
To be completely honest, these "precautions" are useless. People will always manage to get drugs inside the club. "I hide my ecstasy in my pussy," my companion told me, who was with me on my last visit to the now sadly empty Fabric. She never has to worry about getting in. Recently though, the techno temple had to be shut down after two young partygoers overdosed. In some way, it seems as though all of the night clubs in the city have shut their doors since 2008.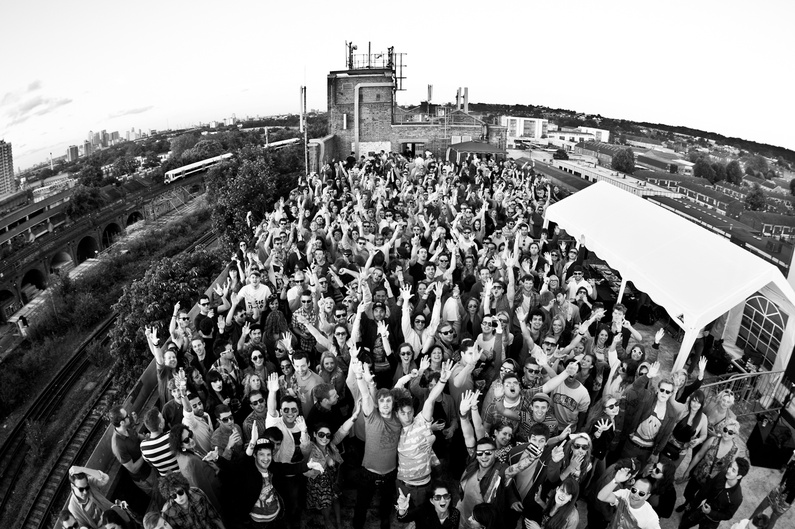 Nightclubs are where we let most anything happen, according to authorities. But they have lost their sense of freedom since the 1990's. A tighter security network was implicated to try and decrease the drug consumption, saving the clubs from losing their licenses. But this just shifted the problem. Nowadays, although sweet smells invade the street corners of Shoreditch, Hackney and Dalston and post-work pub drinks turn into leaving the bathrooms with dilated pupils, an amateur clubber should be weary of exhaling even the slightest herbal smoke, as the owners will kick you out in the blink of an eye. They know that they can be handed astronomical fines if you are caught.
The Great Hipster Invasion
Then again, the failed anti-drug policy is not the only problem that club owners face. The pressing gentrification of their premises is also a cause for concern. Since 2007, Mickey Smith has managed the Bussey Building in the trendy neighbourhood Peckham. "When we opened, the municipality didn't want to protect Peckham from our arrival; we were the ones who wanted to protect Peckham's charm," he explains. Back in the day, gangs were the norm and nobody dared to go out. But people like Mickey have contributed to changing the neighbourhood's reputation over the years. In the last few months, hipsters have invaded the area and trendy new bars and cafés have popped up amongst the older establishments.
As everyone had feared, the greatest symbol of gentrification in London – luxury apartments – had suddenly started to appear. As soon as an area is predicted to be the next Shoreditch, the prices skyrocket, forcing the inhabitants to be pushed out due to high rent prices. For those who have aged and been there for a longer time, however, they don't hesitate to complain about the noise coming from the nightclubs that they frequented 10 years earlier.
In December last year, Mickey received a letter from the city announcing the construction of new apartment buildings opposite the Bussey Building, where you can find art exhibitions and a cafe. This would surely mean that one of the most cherished areas, in terms of little to no noise restrictions, would potentially disappear. Just as Peckham lost its soul when the Soul Night events disappeared from the nightlife.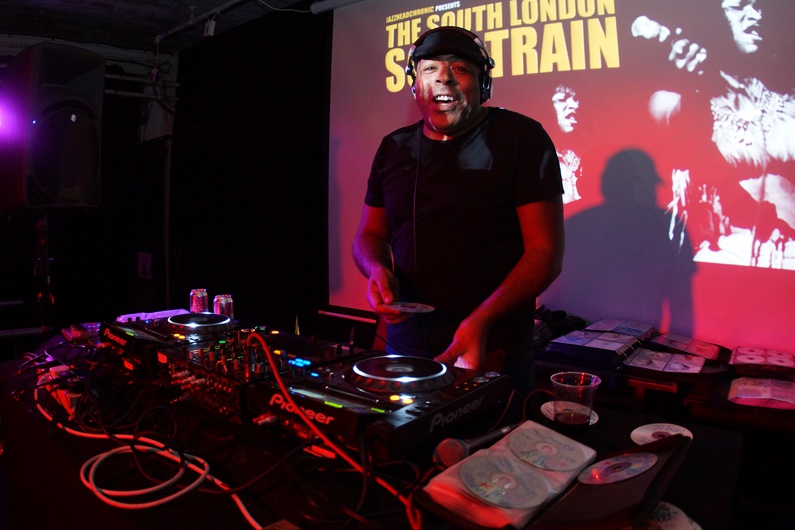 In order to defend himself, Mickey the marketing genius hung up a large sign saying "Closed" on the doors of the club. "In the span of 3 days the city received 3 500 complaints, and in 4 days about 15 000 signatures were collected to support Bussey," he proudly declared. All of this points to acknowledgement from the local community that, regardless of the loose security measures he takes at his club, he has never had problems with his club.  
In the end, the project to build these new apartments was cancelled and the club could be re-opened. Regardless of this victory, Mickey still sees gentrification as one of the biggest threats to nightlife: "Dubstep, Jungle, Grime… every two or three years a new hype is born here. London without nightclubs is no London and doesn't interest foreign investors."
Let's hope that the subject has sparked interest in Sadiq Khan, the new mayor, who only briefly mentioned the importance of preserving the city's nightlife. We just have to wait and see whether he will practice what he preached. It was nightlife that shaped the city, in our eyes, and without it London would remain but an ensemble of very expensive apartments. 
Translated from Londons Clubs kämpfen ums Überleben