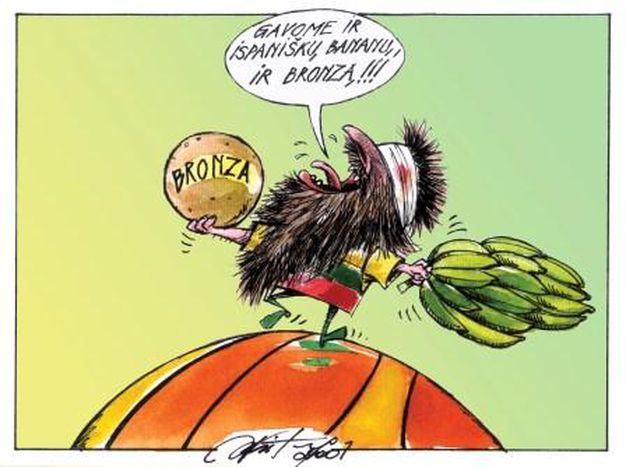 The price of victory - bronze bananas
Published on
Lithuania already has a ticket to Olympic Games in Peking. The basketball team won against the team from Greece in Eurobasket 2007 "little final" and came back with bronze medals. The game, which once was promoted by Lithuanians in America, still has the great number of fans at home. Basketball is the second religion in Lithuania. It can be said that for somebody it's even the first.
Lithuanians are really crazy about that game and winning medals for them is a point of honour.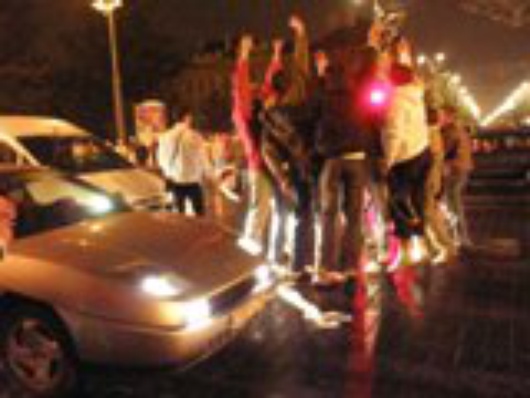 The first medal, which, by the way, was golden, Lithuanians won in Eurobasket 1937, and waiting for another one didn't take long - they were the best in 1939 too. Unfortunately The  Second World War and ocupations erased the name of Lithuania from the basketball map. It appeared there again only before the independence. In 2003 European gold was shining in the hands of Lithuanians.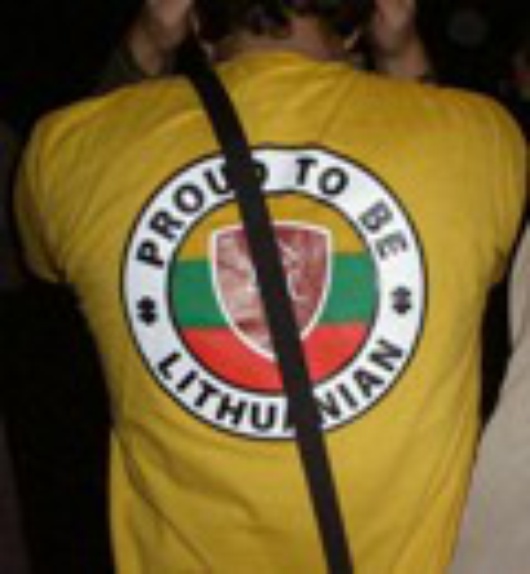 Basketball is the most popular game in Lithuania, that is why everybody is waiting the maximum results and medals from players. In 2005 Lithuania was only the seventh in Europe and medals from this champion were needed as air.
Basketball and it's fans are two elements which can't simply exist without one another. And it was clear in Eurobasket 2007 - fans from Lithuania comprised the second largest group in arenas of Spain just after the Spaniards one. About 2 thousand Lithuanian fans were watching matches there.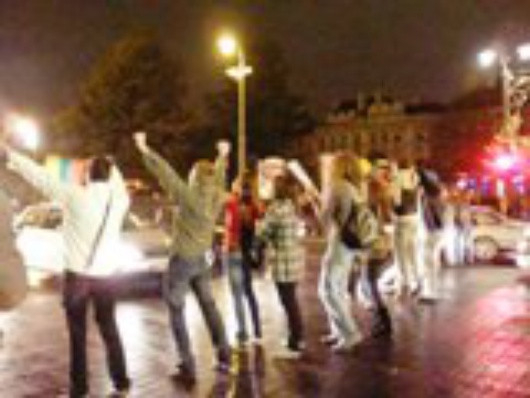 After this Eurobasket the leader of Lithuanian fans Sekla ("Seed") became known not even in Lithuania.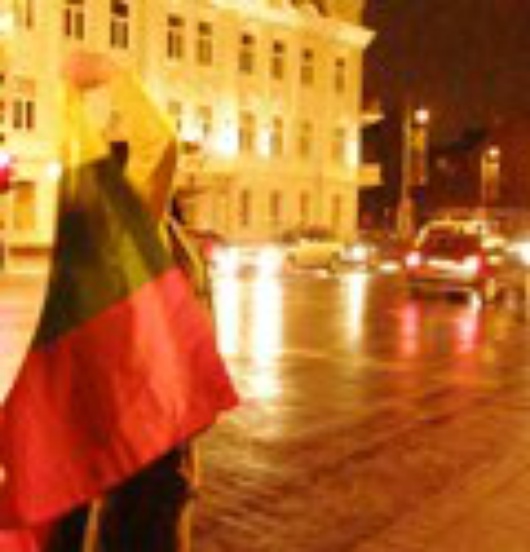 He appeared in a scolding with a Spanish policeman (the fans said that the police didn't want to let them inside because their national flag was too large as were their drums), the policeman cut his head open with truncheon (it is simply called "banana" in Lithuania). More than few papers of different countries payed attention to it.
So this is how artist-caricaturist Ramūnas Vaitkus imagines the story..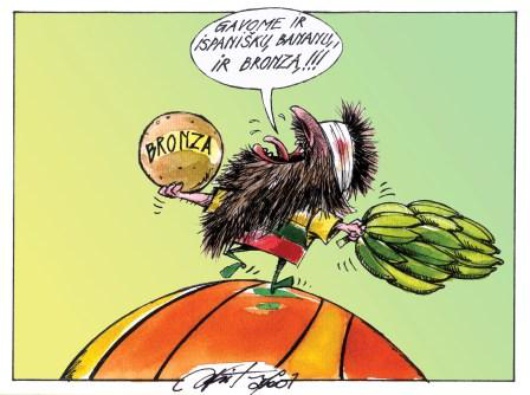 * we've got Spanish bananas and bronze
And these are the first moments after Lithuania won against Greece.
Indrė Kumpikevičiūtė
<a href="http://app.nextstat.com"> <img SRC="http://dce.nextstat.com/logging.php?ac=896&ns=1" border="0" alt="Realtime website analytics"></a>