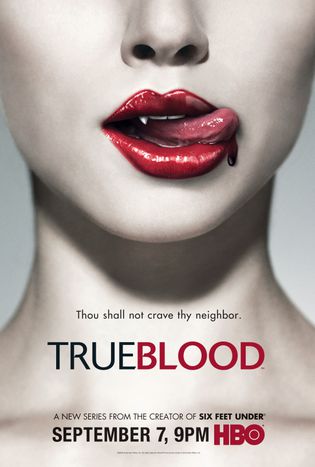 The Office, Spiral: tour of European TV shows, American style
Published on
A lack of resources, ambition or originality mean that national TV series across Europe pale into insignificance beside hugely successful American shows such as House or Dexter. There are however some exceptions
The British-made Skins and the German series Berlin, Berlin are two examples of shows that are on the cards to become founders of a new standard to aspire to - provided that they know how to profit from Europe's localised diversity. 'The national industries in Europe are very closed off from each other,' claims Sullivan Le Postec, author and editor in chief of French webzine Le Village ('The Village'). In Europe, there's no sign of generic fiction that transcends national borders; only the US has managed to conceptualise a 'shared culture, common to all'. The cultural backwardness in Europe is difficult to make up for. 'TV executives don't have the hidden formulas up their sleeves,' suggests Le Postec. Worse still is that often the European shows that do get exported are not the best ones on offer. Sous le Soleil ('Under The Sun', a French soap set in St-Tropez which has been screened on TF1 since 1996), Kommissar Derrick ('Derrick,' a German police series, produced between 1974 and 1998), Hélène et les Garçons ('Helen And The Boys', a 1992-1994 sitcom about French students) are some examples. These series are all based around a common national characteristic, overflowing with stereotypes, without conveying any real sense of the country's national culture.
EU TV shows 'counter-programme' US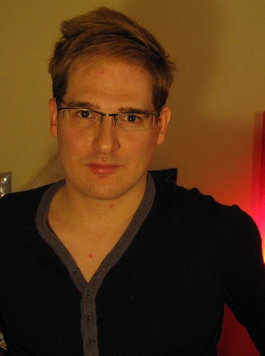 France's television position is very revealing. Despite the development of a veritable know-how in the 1960s and 70s, the industry produces rather uninspiring shows that aren't adaptable to the international market. Is the privatisation of TV channels to be blamed? Whatever the reason, now is the age of 'slipper television' characterised by a total lack of risk taking. 'Gradually over the years, the practice of dumbing down has swept aside the acquired know-how of the past,' laments Sullivan Le Postec. So the French have taken to reusing foreign show formats: the story and script of 2005 crime drama R.I.S.Police Scientifique (hailed as the 'French CSI') have been practically cut and paste from the original Italian version, RIS Delitti Imperfetti. There have also been several remakes of shows from Quebec, such as Les Bougon ('The Bougon Family') and Les Invincibles, which premiered on French-German TV channel Arte in March 2010. In fact, American shows have never replaced European ones; they have simply occupied a new culture gap, which until now had been widely neglected.
'The UK produces what is probably the best TV fiction in Europe'
In spite of everything, the Europeans can produce quality series that are quickly snapped up for remakes by the US. After a sixty-year lifespan, the US television fiction industry has hit a plateau in terms of its development, and is turning now towards the export market. The US sells its best show formats to networks all over the world but also feeds on the fruit of their material. From Great Britain alone three TV shows (mockumentary The Office and 2006 science fiction dramas Life on Mars and Eleventh Hour) were taken and successfully remade by American producers from 2008 on. 'The UK produces what is probably the best TV fiction in Europe, which acts as a sort of counter-programming against the backdrop of US shows,' explains Sullivan Le Postec. With its dynamism, creativity and social realism, English TV fiction shows us the realms of the lower social classes without any false sentiment; a formula that has been just as successful whether the shows are science fiction, sitcoms, dramas or soaps. Teen drama Skins is a perfect example: launched in 2007, the series depicts the lives of teenagers in the south-west of England and doesn't shy away from tackling controversial issues such as homosexuality, anorexia and drug addiction.
Germany isn't far behind either: the largest European country has produced hugely popular shows encompassing social or historic themes; Berlin, Berlin (2002-2005) is critically acclaimed. Each Länd or German federal state has its own production methods, which promotes a real regional diversity. As for Scandinavian shows, their style is also quite raw and realistic, similar to that of British fiction. Millenium, the TV adaptation of the famous Swedish book trilogy by Stieg Larsson, is a good example of a show which brings together local know-how and universal themes.
Soap operas: European affair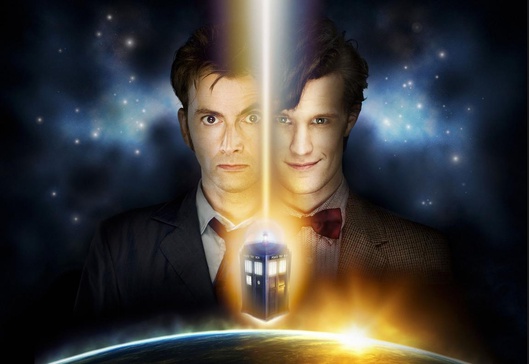 Soap operas were born in Europe, so there's nothing unusual about the principle of series in our culture. However, to be able to challenge the omnipresence of American fiction, Europe's nations have to opt for co-productions. French TV channel Canal Plus has succeeded in financing innovative shows by signing up to international co-productions, often written by American screen-writers and financed by European channels. Among them, police drama Engrenages (two seasons of which are to be screened on BBC 4 in the UK in the original French as 'Spiral'), or mini-series like Les Borgias, a more international co-production between Ireland, Canada and Hungary, which is in the process of being broadcast. 
'People cry plagiarism when certain comic or other techniques are borrowed from American culture, but there's a difference between a plain cut and paste and a cultural exchange,' explains Le Postec. Certain universal themes can be reworked and adapted to local cultures. If Europe wants to produce quality shows, it has to be in the position to 'grapple the parts of culture from the US that are its own.' It has to make its mark by succeeding in producing fiction that combines quality and popularity. Some such shows already exist - Dr Who has been a huge hit with audiences in England and Fais pas ci, Fais pas ça ('Don't do this, don't do that', a 2007 French docu-soap) has been moderately successful on channel France 2 this year. It's now up to European countries to exploit their local differences and characteristics in order to successfully tackle transnational themes. After all, 'The United States, the mighty country-continent, manages to excite its entire population with very local techniques and global themes.' How long will it be before we see a Swedish Sopranos, a German Breaking Bad and a Spanish True Blood?
Images: main 'True Blood' promo poster ©hbo.com/true-blood; 'Sullivan Le Postec' image from webzine Le Village; 'Doctor Who' David Tenant and current incarnation by Matt Smith ©bbc.co.uk/doctorwho/ videos@ 'Skins' trailer ©ninja000/ 'Breaking Bad' promo ©RobertaaRoock/ both from Youtube
Translated from Séries télé européennes: à quand la créativité « à l'américaine » ?