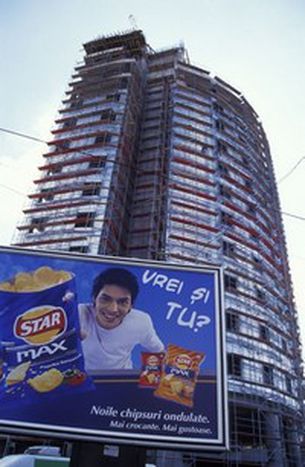 The obstacle course
Published on
Translation by:
catherine wilson
Whether it's drawing up anti-corruption strategies or reforming criminal law, things in Romania and Bulgaria are on the move. But will these reforms be enough to see them admitted to the EU in January 2007?
On 16 May, the European Commission announced its opinion on the accession of Bulgaria and Romania to the EU. Since 2004, the two countries have been successfully fulfilling the main political and economic entry criteria set by Brussels, but they have yet to be given the green light. In October 2005, the Commission pointed out some areas of serious concern, including the fight against corruption and organised crime, animal disease control and the effectiveness of their administrative systems.
Marching together
After a slow start, Romania soon took the lead in the race to the EU by setting up agencies charged with fighting corruption and a 'clean hands' program that puts pressure on the highest rank of state officials. Political stability and the fact that its elite is so strongly in favour of Europe are the main reasons for Romania's head start. According to one European civil servant, "for two years now, the Romanians have been committed to tackling some delicate issues."
Bulgaria meanwhile, tied up with a national election campaign in June 2005, was actually slowing down the pace of its reforms. Now, however, its new coalition government has consolidated its position in terms of EU accession, and progress has been resumed post-haste, reinforcing the legal immunity of judges and modernising the code of civil procedure. So as they potentially enter the home straight, Romania and Bulgaria are actually neck and neck in their preparations for entry into Europe.
Set in their ways
Is all this progress enough to turn the lights from red to green? In assessing countries, the Commission goes through all their reforms in over 150 areas of activity with a fine tooth comb. So, for each country, it could class 50 or so things as orange and still mark five or six particulary tricky issues as red, such as the fight against corruption and organised crime, animal controls across the borders or financial auditing and control.
Laws need changing, of course, but they also need enforcing. This is not easy, bearing in mind that the countries in question are just emerging from many years of communism and having independent legal systems is still a relatively new thing for them. The European Commission has brought in lots of experts to assess the impact of their reforms on the ground. European diplomats have also kept a constant eye on social developments. Most of the legal changes, however, have been completely new and it is difficult for the Commission to give its opinion about their long-term effects.
The Commission sets the tone
The Commission is the only body that can recommend postponing Bulgaris and Romania's EU accession. What a responsibility! And if they were to push it back to 2008? The delay would mean the European powers losing credibility and could hinder the process of reform, not to mention risking discouraging the Balkans in their quest for peace. It is not easy for the Commission to distinguish between the candidate countries' attempts at "blackmail for accession" and the real dangers.
So what about 2007? If Romania and Bulgaria are not ready, would they not risk giving the original EU members the impression that their territory is being overrun by hooded Bulgarian Mafiosi and flu-ridden Romanian chickens? One European diplomat confirms that "the threat is more serious than people realize but there are still safeguarding measures that the Commission can take." In real terms, if the Romanians do not have enough veterinary customs points, the Commission can decide to ban chickens from Romania entering other EU countries. Another concern is about Croatia and Turkey, who are reluctant to conform to the requirements set by the Commission. If Brussels is seen to be flexible with Bulgaria and Romania, it will do little to persuade these two more rebellious candidates to step up the pace of their reforms.
A winning duo in 2007?
What's more, any proposal to postpone EU accession will only become a reality if the Member States approve it. As pointed out by a diplomat in Brussels, "it's hard to imagine the Member States supporting a postponement." Another possible scenario is that one of these Member States will refuse to ratify the accession treaties, thereby bringing the whole process to a standstill. The risk is real; the wave of enthusiastic Europhiles so evident in 2004 has since died down and some conservative German and Austrian MEPs baulk at the thought of another enlargement. That said, this scenario is unlikely because it is in no country's interest to further destabilise a Commission already weakened by the failed Constitution.
And what happens if they do accede? Given the chance, Romania and Bulgaria would bring some much needed vitality to a Europe currently sinking in the quicksand of the French and Dutch No's. The two candidate countries both ratified the European Constitution and around 70% of their populations are pro-European.
Translated from Course d'obstacles, cap adhésion...