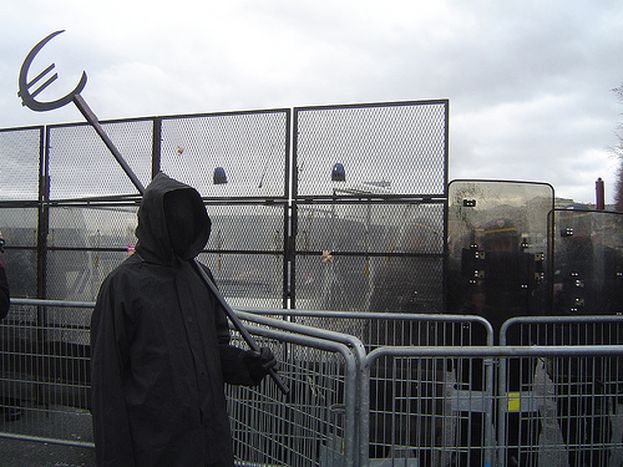 The Lisbon Treaty: the story behind the Irish "NO"
Published on
Step by step, Europe has slid towards ever close political union. Yet from the signing of the Treaty of Nice, through to The Lisbon Treaty the EU has yet to arrive at a true democratic process.
December 2000. The start of the journey.
The story begins with the Treaty of Nice, which sought to reform the EUs institutions ahead of enlargement. However the results of the negotiations are somewhat deceiving as the Institutional machine remains complex. 
December 2001. A new framework for Europe.
In a declaration at the Laeken European Council, Member States decide to appoint former French president, Valéry Giscard d'Estaing, to preside over the European Convention that will rewrite the institutional framework for an enlarged EU. 
March 2002. The Convention begin their work.
The Convention, made up of representatives of national governments and parliaments as well as members of the European Parliament and Commission began their work. This was a step forward from a traditionally less democratic summit 
July 2003. "And we shall call you a Constitution"
The Convention settles on a Constitution project. 
29th October 2004. The Member States sign up.
The Member States sign the D'Estaing project after several adjustments. So a Treaty Establishing a Constitution for Europe is born. During its inception the EU has enlarged to twenty-five members. Ratification of the new text begins in earnest. 
Spring 2005. The text is rejected.
The Constitution is rejected by referenda in France (May 29th) and The Netherlands (June 1st ). The D'Estaing text is dead in the water. The European Commission calls for a "period of reflection". 
December 2007. The Treaty of Lisbon.
After Sarkozy's election in May, the German Presidency pull out all of the stops to put forward a diluted text to be known as the Treaty of Lisbon. The ratification process begins over again, but this time Member States avoid holding referenda. All except, of course, for a little country of 4,6 million inhabitants: Ireland. 
June 13th 2008. The Irish say "NO".
The Lisbon Treaty is rejected by the Irish people.
Translated from Trattato di Lisbona, croNOlogia di un NO annunciato