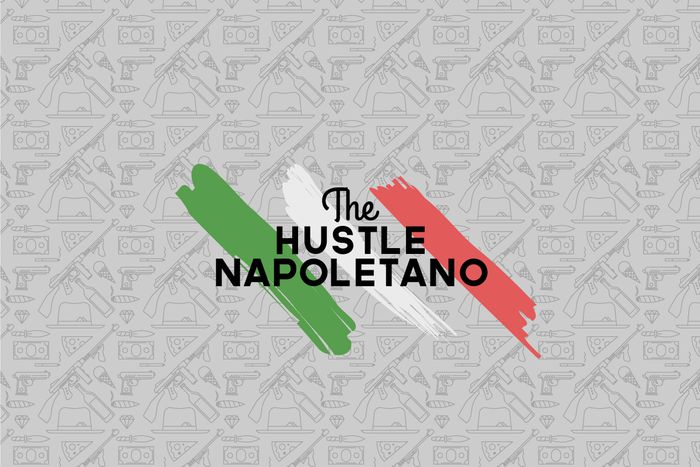 The Hustle Napoletano: Chasing the Shadow Economy in Naples
Published on
Welcome to Napoli, home of pizza, Camorra and Pompeii (almost). Clichés aside, Naples possesses one of the most badass reputations in Europe. It's time to learn how real Neapolitans, the original hustlers, get by.
Napoli. The town is defined by a plethora of adjectives: dangerous, dirty, poor, loud. These assessments are fair; zigzagging in and out of the narrow streets of the Quartieri Spagnoli — one of the cities most underprivileged neighbourhoods — the whizzing vespas threaten to knock over pedestrians like bowling pins, the building façades are tired of smiling, the camorra lurks in the shadows, while the Italian mamma hollers at her offspring in Neapolitan, her efforts as futile as attempting to herd cats.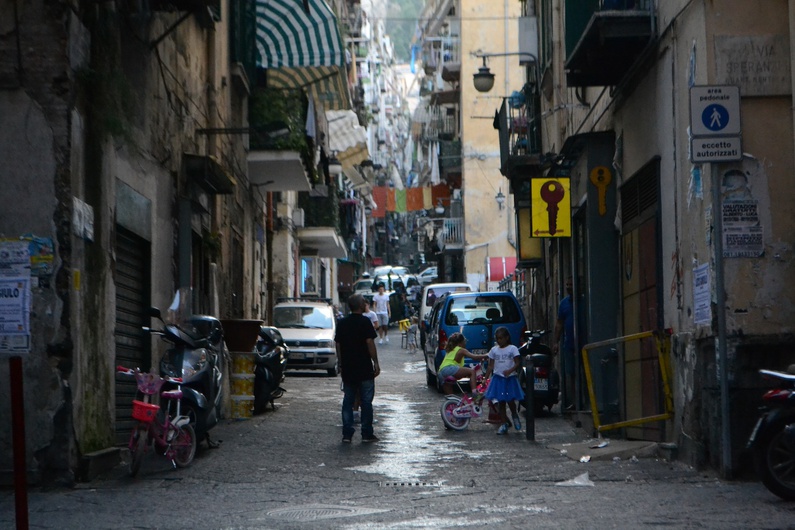 It would be simple for me as a journalist of northern Italian descent to write off Naples as embodying the negative stereotypes of the impoverished South. But once you scratch beneath its tarnished veneer, Naples is an electric city, home to entrepreneurial, hardworking and street savvy hustlers. You can feel the buzz of economic activity in the atmosphere. Here, everyone is always busy, hustling, engaging in some kind of commercial exchange. So much for the 'lazy' South.
Guide to the Hustle Napoletano
For most of its 5000 year history, Naples enjoyed a robust economy as a major trading centre. Remnants of its former grandeur can be found throughout the city, such as the breathtaking Piazza del Plebiscito. But Naples' fortune turned after the unification of Italy, and from that point on the Neapolitan economy has lagged. This long-term crisis has perpetuated the continuation of the shadow, or informal, cash-based economy, where the lines between illegal and criminal activities are blurred. 
While other European cities have made the switch to electronic payment, cash reigns in Naples. Forget paying for the delectable margherita pizza at L'Antica Pizzeria da Michele with your credit card. Chiara* recently opened a bakery that only accepts cash. She spoke in general terms about the informal economy, but refrained from discussing her business. 
"The informal economy is a pervasive phenomenon for people who haven't found a stable job, like immigrants, or those who do small jobs to make ends meet," she says. "The informal economy has some pros, especially lower prices, but it also has many cons, like the lack of job security."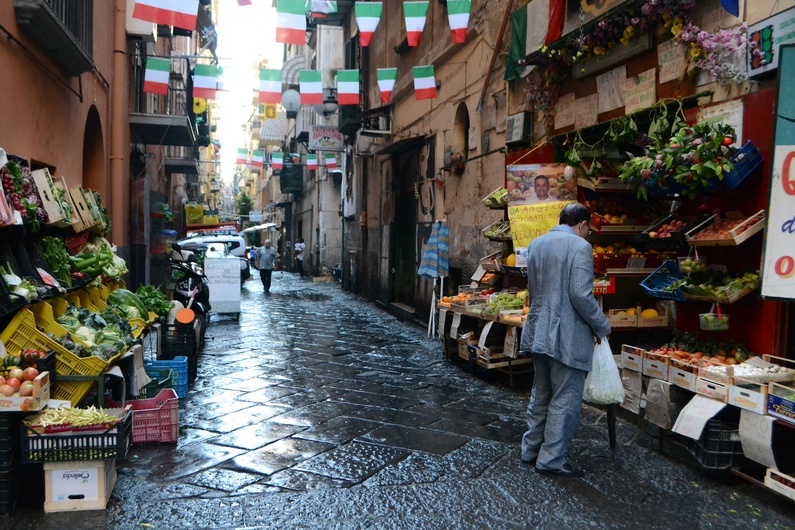 "It is common for young people to work in a restaurant to earn money to pay for their expenses while they study. Almost all of this work is paid in cash and without a contract," says Mario, a local student who moonlights in the restaurant industry. "This is widespread and it is well known. Is it really informal or illegal?"
"Paying in cash is tied to the general problems in Italy now. This is where the legal and illegal connect and cannot be separated," explains Professor Nicholas DeMaria Harney, an expert in the relationship between economics, society and culture in Naples from the University of Western Australia. "A lot of the rules are well intentioned, but have resulted in a very complex labour structure that makes it very expensive to hire someone. It becomes a strategy for small businesses not to take on that responsibility. So, much of the cash economy is really about avoiding the tax man."
Migrants are also being pushed into the informal economy. Henry, originally from Nigeria, arrived in Lampedusa six years ago after a perilous boat journey across the Mediterranean Sea. He survives through an informal job helping customers with their groceries. He earns around 20 euros per day in tips, barely enough to live on.
"When I came to Italy, I dreamed of a better life with a good job. Here, I am treated like a dog," he explained. "There are no opportunities here, not even for Italians. I have papers, but I cannot find a formal job to earn a basic salary. If I could go to Germany, I would sell nice quality Italian clothes to stores and pay my taxes to the Italian state. Then, I could have a real apartment and provide for my family. But, for now, all I have is this small job to feed myself."
Shadow Economics
The size of the shadow economy has a detrimental impact on the economy due to lost tax revenue for the state. In 2013, Italy's GDP was 1.576 trillion euros, the fourth largest in the European Union. It has one of the largest shadow economies in Western Europe, with a total of 333 billion euros, or 21.1% of the national GDP, second only to Greece at 23.6%. The researchers also found a direct correlation between electronic payments and the size of the shadow economy: countries with more electronic payments had smaller shadow economies.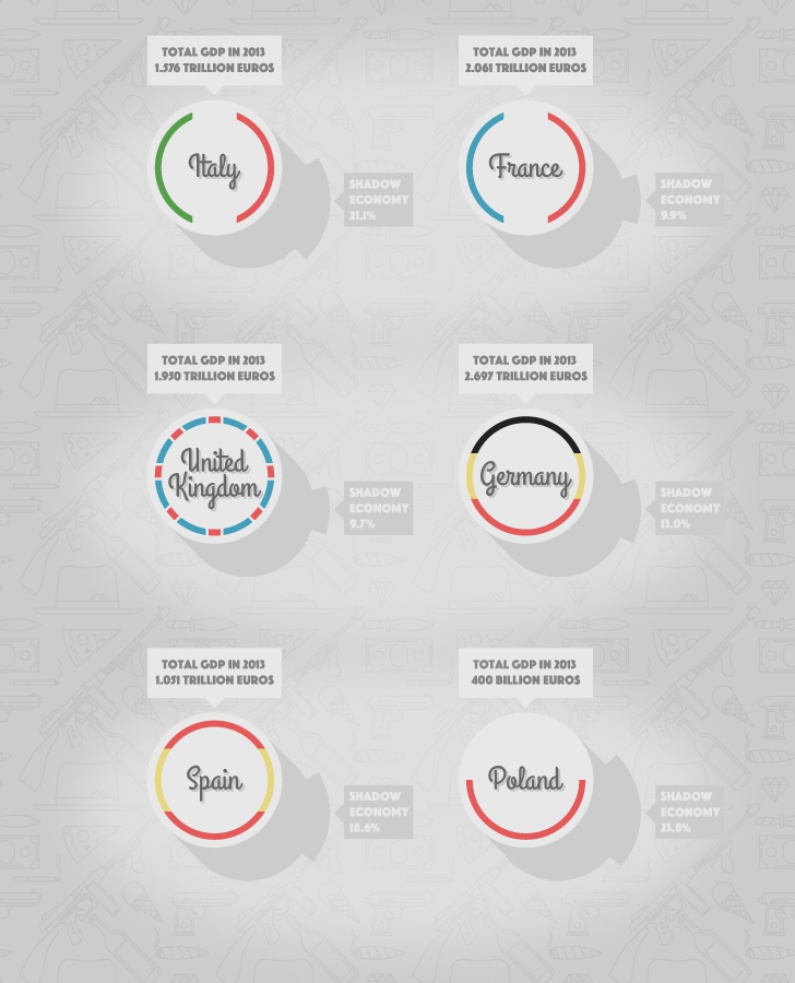 Certain sectors of the economy are more conducive to cash, whether to avoid taxes or launder money. According to a report by Visa Europe, industries are more vulnerable due to the cultural practices and small cash-based transactions.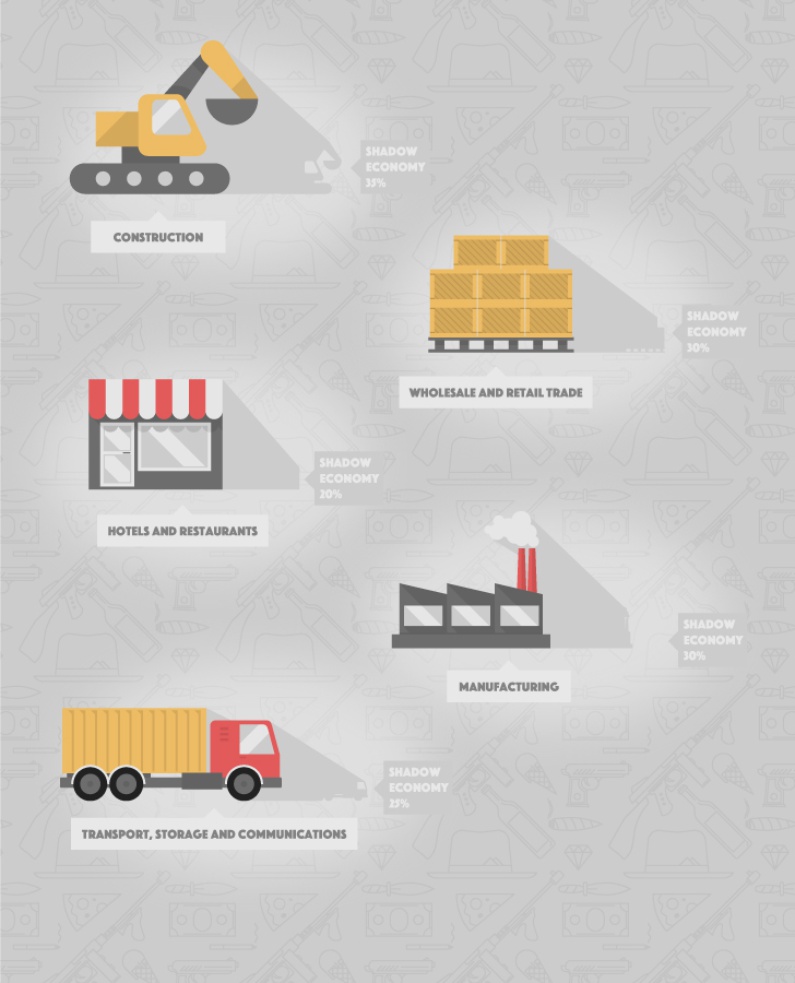 Government, Where Art Thou?
Exploring the underbelly of the city, I feel like I would be more likely to encounter a phantom from Pompeii than a government agent. Sprawling marketplaces crowd entire streets, with vendors hawking knock-off Gucci and Prada handbags at low prices as their lookouts calmly take drags from their  cigarettes. Most of this informal activity is illegal. But here, there are no police officers.
"A general challenge in Naples is that the presence of the state is so irregular that people have had to find other ways to survive because they can't trust government agencies to follow the rules to get things done," explains Dr. Harney. "Neapolitans have a really hard time talking about it because there's an exasperation about the situation."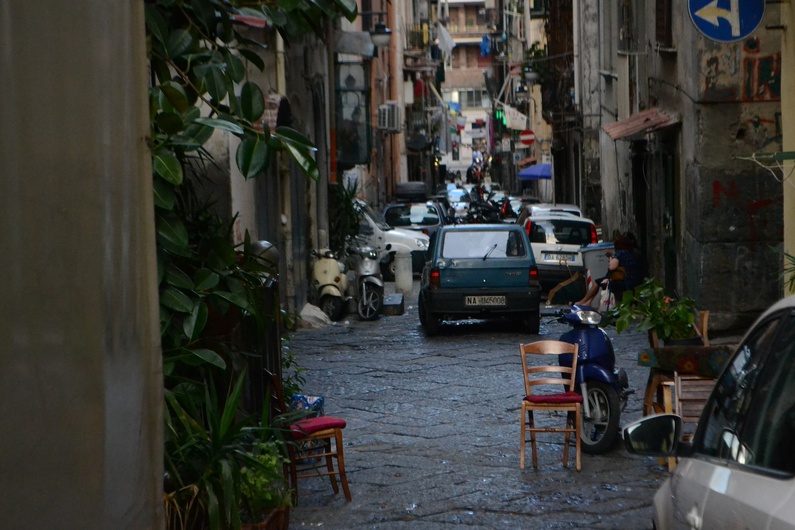 "The state bothers workers with taxes and doesn't provide any security for the future," says Chiara. "I think that the only way to change the situation should be a return to a more authoritarian government or perhaps a violent revolution."
The Guardia di Finanza, the most prestigious police force in Italy, strikes fear into the heart of many Neapolitans because of their unmatched power over the informal economy. They are responsible for combatting financial crimes and smuggling; at the same time, there is also speculation that the department is rife with corruption. At the Regional Office for Campania, I was unable to secure an interview with any officials; however, several high-ranking officers provided some background information about their work and shared their passion for modern art. 
The Art of Arranging
As I stroll the cobblestone streets, I never feel truly alone; there is always a pair of eyes observing, watching, waiting. Here, there still exists a sense of community and people look out for each other, or at least for the police if they are Camorra. Maintaining tight social relations is critical for survival, and the Neapolitans have mastered the art of arriangiarsi. In English, this translates roughly to the art of getting by, especially in the face of adversity. As Rome frantically attempts to raise Italy out of crisis, Napoli will continue to get by, with or without help from the capital.
The author would like to thank Dario Oropallo who worked as a fixer for this article and without whom this article would not have been possible, as well as the entire cafébabel Napoli team.
THIS AR­TICLE IS PART OF A SPECIAL SERIES DEDICATED TO NAPLES AS PART OF EU-IN-MO­TION, A PROJECT BEGAN BY CA­FÉ­BA­BEL WITH THE SUPPORT OF THE EUROPEAN PARLIAMENT AND THE HIP­PO­CRÈNE FOUNDATION.