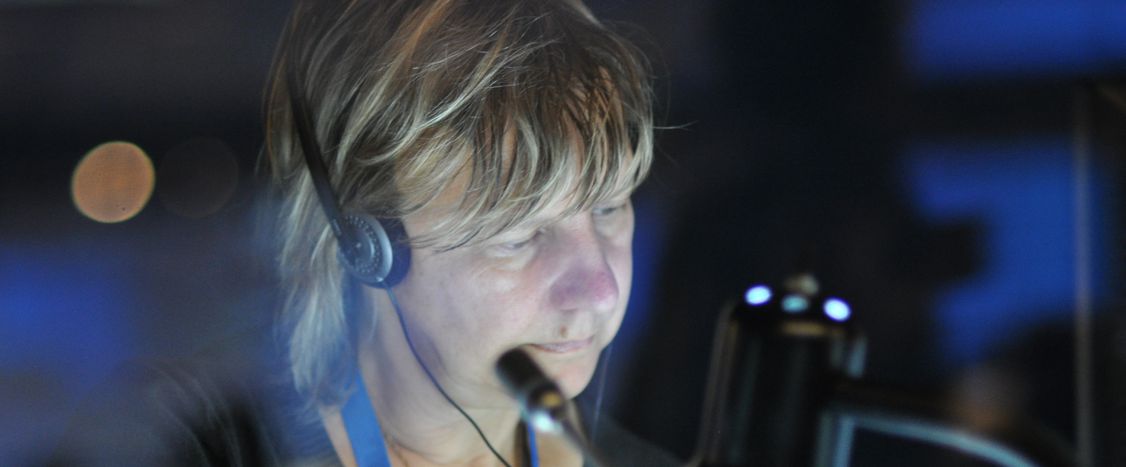 The hard life of the interpreter: a competing "animal"
Published on
«Some speakers don't use their native language and speak too fast.» These are the complaints of European Parliament interpreters published on EUObserver. Cafébabel calls on Victoria Hecq to speak, a young Belgian interpreter for European institutions.
Strasbourg, May 21. The sun is shining on the Yo'Village organized in the framework of European Youth Event. Dazzled by the light, we meet Victoria, interpreter for the following language combinations: German/English/Dutch/French. She has been working for two years as freelance for European institutions. She tells about her experience as conference interpreter.
«It's out of the question to have a hangover»
Lesson number one: not everyone is cut out to be an interpreter. «You must be able to struggle with stress. When you get to the booth, all the rest doesn't matter. On a intellectual level, if you are not 100%, you won't succeed. It's out of the question to have a hangover!» Victoria says.
During their university studies, the aspiring interpreters speak in public every day and they are promptly criticized. The trick is to not take this personally, you always have to call yourself into question. Victoria says: «The number of exams is infinite, you have to be a war machine to pass the recruitment competitions.»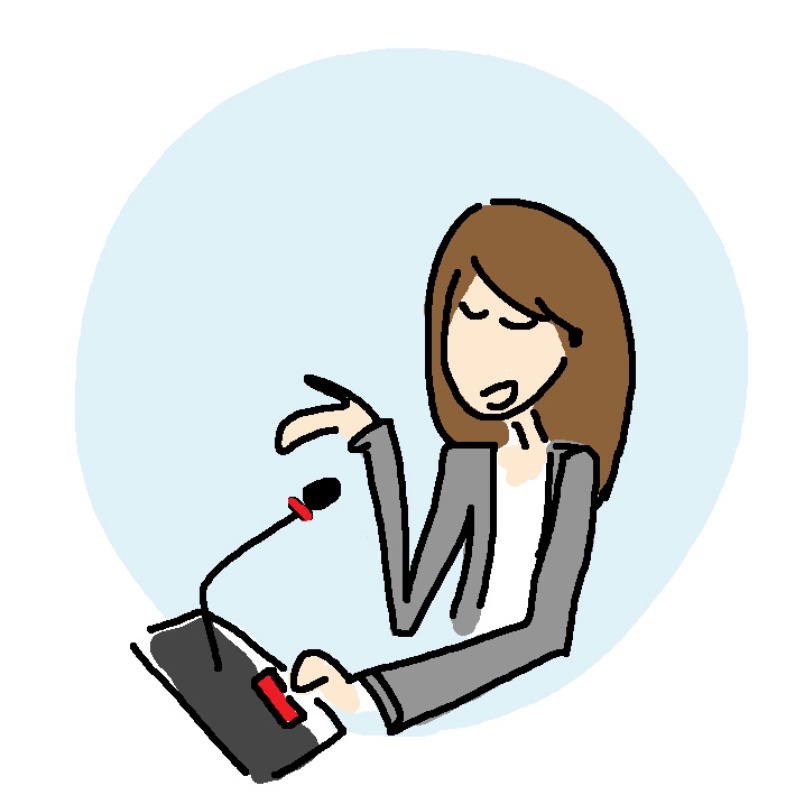 Afterwards, the recent university graduates can apply to work in the private sector or for institutions. As regards private sector, you generally can work for external agencies. The interpreters have to translate from and into their native language and the working days can be very long. In order to work for institutions you need to send your application and pass the exams. The working conditions are more favourable, especially thanks to the efforts of the International Association of Conference Interpreters (AIIC), a sort of international interpreters union.
If you are lucky enough to pass your exams, you will be added to the freelance translators list who might be called by institutions. Every office relies on officials, but they also collaborate with freelance workers. In 2014, the staff interpreters were 551 against a little less than 3000 freelance gathered in the European Commission's Directorate-General for Interpretation.
   Different tactics
Victoria understands the complaints by interpreters as regards the use of their native language. Some Eurodeputies speak English rather than their mother tongue in order to prevent a waste of resources. If the Polish delegation, for example, decides to turn to three interpreters for a meeting and the Polish representative doesn't show up or speaks in English, those three interpreters will be called in vain. Consequently, the Polish interpreting service will be no longer required for the next meeting of the group involved. To prevent this kind of problems, some interpreters will meet the delegation before the meeting in order to say:«Speak calmly your language, that's why we are here!».
Victoria isn't scared by the speed at which the speaker talks, she developed different tactics to cope with speakers who talk too fast: «Summerizing. When they talk spontaneously, people repeat themselves.» On the contrary, when a Eurodeputy reads a written speech, so without repetitions, everything gets complicated!
Victoria thinks that both speakers and interpreters should take it easy: «If you talk to an international public, so you will have to adapt your speech, you can't talk as if you were in front of people who understand your own language and share your own points of reference. In the same way the interpreter is the one who has to translate and culture is something very close to language.»
"What are you saying?"
Even if it's a long way to get to the European Parliament's booth, the game is worth the candle. The public's reaction to her words is what Victoria appreciates the most. During one of her very first interpretations at the European Council, the meeting was almost entirely in German and she was the only interpreter who spoke that language. «All French speakers  that were in the room looked at me, totally depending on me since they didn't understand German. At a certain point a German female lawyer introduced a completely different topic and all French speakers looked at me with a facial expression that could only mean one thing: "What are you saying?". I looked at them and I said: "It's what she's saying!" They all laughed! Then finally came the connection with the following sentence. I totally understood and we went on! »
Victoria's worst experience as an interpreter, actually, was forgetting to set the alarm clock. She had to drive to Flanders together with some collegues who were waiting for her on the other side of Brussels. She woke up two hours late. «I was totally panicked! Fortunately my collegues helped me and came to see me. Furthermore, they didn't report what happened but they blamed it on the traffic, I felt really embarrassed. Now, every time I have to interpret, I set ten alarm clocks!».
___
This article was published by the local city blog of cafébabel Bruxelles.  Protected designation of origin.
Translated from L'interprète, cette bête de concours