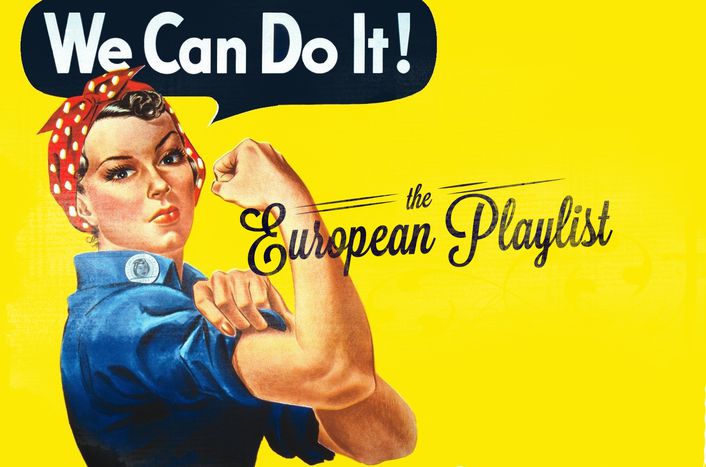 The Girl Power Playlist
Published on
Ahead of International Women's Day 2015, the cafébabel team racked our brains to compile a short playlist of some fantastic songs from different European artists to celebrate the feminist movement and greater empowerment of women around the world. Check it out!
We start in Scandinavia before meandering south to the boot of Europe via Germany, Poland and France.
Robyn – None of Dem
The Queen of Scandinavia has become an icon of electronic music since ditching her early teen-pop image. Her collaboration with Norweigan duo Svein Berge and Torbjørn Brundtland aka Röyksopp has been a huge success. The 35-year-old Swede's hits, such as 'Who's That Girl', often convey messages of female empowerment, and 'None of Dem' is in the same vein – another club banger.
Oh Land! – Renaissance Girls
This New York-based Dane, real name Nanna Øland Fabricius, brilliantly blasts patriarchal expectations of the female body, with this single from her 2013 album, Wish Bone.
Sookee - One Billion
Sookee, a queer feminist rapper based in Berlin, initially discovered hiphop through graffiti. Realising her gift for manipulating words was better through lyrics rather than on walls, she entered the local music scene and the rest is history. This song was written for the #OneBillionRising movement.
Kayah - Supermenka
Here you have one of the first Polish feminist songs (from 1998), "Supermenka". From her album, Zebra, the song borrows from American soul/funk music and even namedrops Stevie Wonder. The lyrics basically say that if Kayah could be a man for a day, she would be able to do the things that men don't take the opportunity to do.
GiedRé – Toutes des putes
This Lithuanian-born singer has lived in Paris since she was seven. Known for her comedic style, she has written a number of hilarious hits, including Pisser Debout (pissing while standing, if you're wondering). This one mocks those trying to police the female body.
Kandeggina Gang - Sono Cattiva
This short-lived Italian punk band from the 80s didn't take any shit from male chauvinists. Check out their biggest hit!