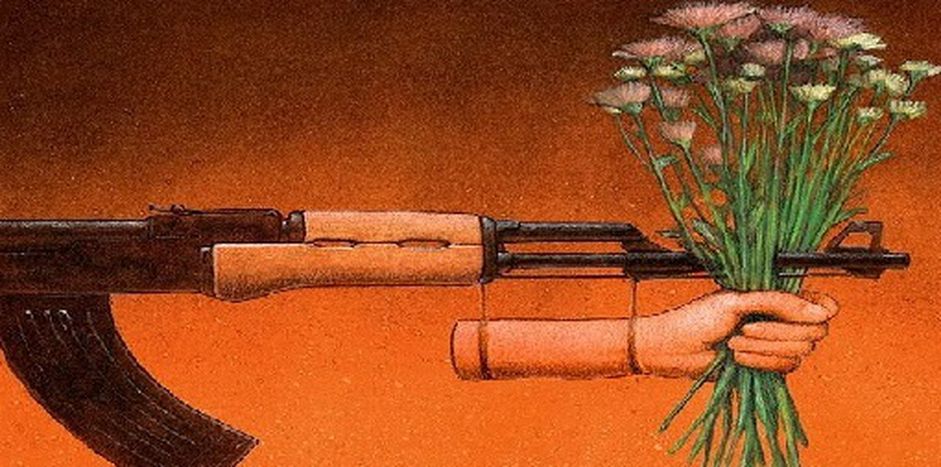 The fight against terrorism : Europe a united front.
Published on
Is increased cooperation between Member States the key to a more efficient way of addressing terrorism? 
Having credence to an idea and fighting for its materialization certainly has a noble and productive impact on one's life. However, when credence is sparked by intolerance and fanaticism this can lead modern societies in an unfortunate state of obscurantism. These last few years terrorism as a new form of war, has had a looming presence over western societies and beyond a shadow of a doubt, Europe has seen enough bloodshed. But the question remains, can intensive cooperation between member states of the EU curve the violence that this phenomenon has spread throughout its borders?
It is common place that the Union has made its primary role to combat terrorism on a global scale, while also respecting human rights. The four pillars on which EU's strategy relies upon are the prevention of radicalism, the protection of European citizens, the pursuit of any terrorist activity and the swift response against it. This strategy aims to transmute Europe into a more secure environment that is characterized by the ideals of liberty and justice. Undeniably this is an effective and substantial strategy, in theory.
However, in practice the "glue" that brings together those four above-mentioned pillars should be the cooperation between member states. As a matter of fact, strengthening European interstate cooperation is the key instrument in the fight against terrorism.
It is apparent that the transnational cooperation between all member states of the EU can minimize or –at the very least- contain the threat of terrorism in Europe. By working collectively and by sharing valuable information and experiences, the Union's member states facilitate the fight against terrorism. As a result, the analysis of this collective knowledge can reveal a broader picture on the threat and how to effectively address it. Furthermore, EU's policy making against the threat of terrorism can become more efficient and easier coordinated when all knowledge is made known through an information network of collaborative effort. In other words, practical information and experiences against radical behaviors can be used on a transnational level, rather than a national, in order to eradicate future violent incidents.
European leaders and institutions must recognize that intelligence is the most vital element in countering the threat of terrorism and consequently unity and collaboration between member states of the EU must prevail over both national interests and policies. Moreover, cross border cooperation is the key in bringing a consensus on the subject of terrorism and how to collectively and successfully address it. By effectively cooperating, EU's member states can achieve greater security for their citizens. After all "we are only as strong as we are united and as weak as we are divided".
In conclusion, despite the unarguably lengthy and extensive attempts against terrorism there seems to be a profound paradox; Europe would be blind not to admit that nowadays the problem of extremism and violent radical behavior has gotten worse. It is likely that the member states of the EU will succumb to the mistake of avoiding cooperation, albeit this will be in a more dangerous context and it will have far graver consequences in the future. Now more than ever, it is high time that transnational cooperation and the exchange of intelligence on terrorism and radicalism became the priority and the cornerstone of EU's policies on counterterrorism.