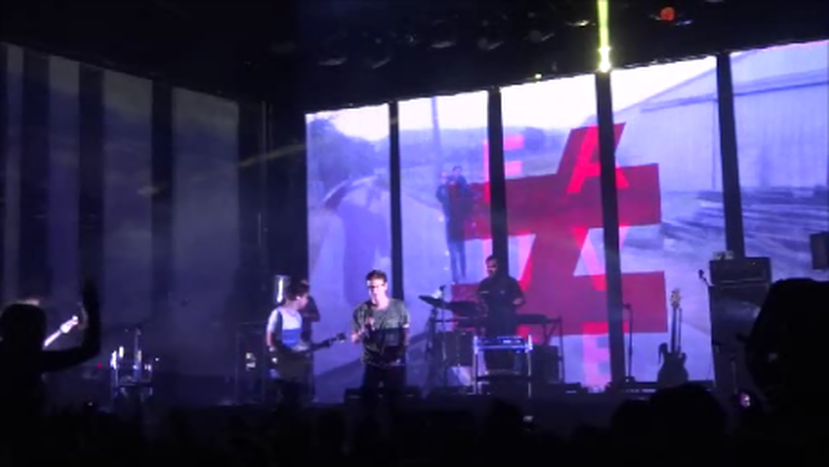 The #Fauve therapy
Published on
#Fauve ended its 2014 tour at the Esperanzah festival in Belgium. CafeBabel met three members of this "variable geometry" collective. Let's focus on the origins and ways of this Parisian band that has been growing popular these last years.
The story has begun four years ago. Two old bros regularly meet up after work to write lyrics, do music, stick pictures...:"We were releasing stress, and spending time together. Then we started putting one video on Youtube, then we added a second one, and a third one..."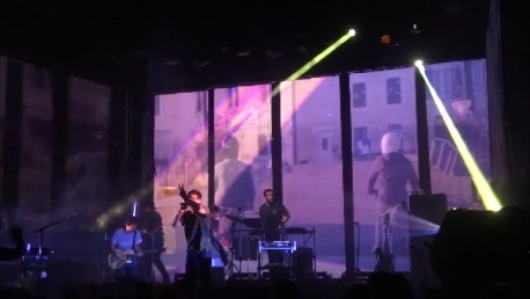 "After a while, we told ourselves "it's now or never". We had to put open this parenthese in our life, just like the people who go on a worldwide tour." Therefore the collective decide to release their first EP (a middle-ground format between single and album) named "Blizzard" in May 2013. Then they release their first album "Vieux freres" in early 2014. A month later, more than fifty thousand copies of it have already been sold out...
A therapeutic process
#Fauve's principle is simple: the members talk about their "unlikely and a bit surrealistic" history. Among other things, they use music as "a way of releasing stress, a let out".
"We're having a therapeutic process. #Fauve started at a time when some of us were going through a  rough patch [...]
We just needed to freeze everything that was happening in our lives, like a diary or something."
Nevertheless, mentioning the dark side of their lives like they did in their first EP isn't the only thing the Parisians do. You can already notice some more positive notes in their last album, especially when listening to the song named "Zoe".
"We'll be starting to write about positive things in order to make them sacred, in the same way we'll be exorcising anxiety, frustration and grief."
A multitask collective
#Fauve doesn't want to be known as a common "band", for they do other stuff than just "music".
Indeed, the collective includes  video makers, actors, photographs and lyrics writers, among other things.
"The multitask side of our work is highly significant to us". Even if five people are on a stage (three musicians, one singer and a video maker) a bunch of another twenty people is taking part in the project.
These contributors are friends and entourage who are willing to help.
As a consequence,  the participants fully enjoyed themselves during the show in the Abbaye de Floreffe's backyard, thanks to both the video editing and the quality of the sound.
French-speaking and anti VIP
The collective has performed one hundred and fifty shows over the last two years. The members of #Fauve don't really pick up the places where they play: "A manager proposes us [..] and ninety percent of the time we agree because we love going on tours".
However, they do have specific criteria regarding the place where they agree to perform ."Extra-fashionable events don't suit us. We don't fancy private shows either. We 're not really into VIP shows.If for instance we were offered to perform in Cannes, we wouldn't go for it."
#Fauve mostly performed in the Hexagon. They also played in several French-speaking countries, like Belgium (six times), Switzerland (six times) and Canada (three times). "We definitely enjoy going to French-speaking countries, because people understand what we say , and they get on with what we do. But it's not like we want to conquest anything. We don't tell ourselves we are going to conquest America".
"If #Fauve was popular in Germany or England, it would be for bad reasons. We would be a bit fashionable and not-so-funny Frenchie band".
Interrogated by CafeBabel about what's coming next after this tour, the members of #Fauve said that they would "get back a social life [...] so as to feed the brains again".
Their schedule, after a break, includes the making of a second album starting September or October. More to follow...
>> Retrouvez notre dossier spécial festival
Translated from La thérapie Fauve≠