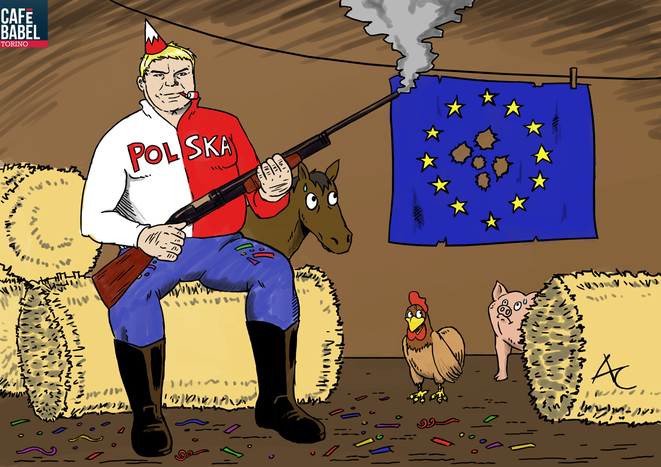 The event of the month - October 2015
Published on
Poland has chosen the anti-EU right party: the elections put on the podium Beata Szydlo from the nationalist Law and Justice party together with the former nationalist prime minister Jaroslaw Kaczynski. Defeat for the left - the first time in post-communist country's history that has not made it to the Parliament.
The 25 October parliamentary elections in Poland led to a clear victory of the nationalist and populist right wing Law and Justice party. With almost 38% of the votes, the political force led by Jaroslaw Kaczynski has won the majority of seats in Parliament and can govern without a coalition partner. Beata Szydlo, the Polish version of Marine Le Pen and apparent of Kaczynski, has become the new prime minister.
The team of liberal Civic Platform, the party of outgoing Prime Minister Ewa Kopacz and of the current president of the European Council Donald Tusk, engages itself in opposition after eight years in office. The Left? For the first since the fall of the communist regime it remains outside the Parliament.
Perceived as nationalist and ultra-Catholic, the new Polish administration worries Brussels for its anti-European position. The Law and Justice leaders depict the Union as the source of all social and economic woes of the country.
Immigration is one of the hot topics on which the disagreement with the EU is stronger, due to the nationalistic and xenophobic position of Kaczynski and his party. The sovereign vision of the new government makes it unsuited with the process of European integration.
The Polish right has obtained a clear election victory by focusing on sensitive issues such as immigration, welfare and Catholicism and finding an extensive support especially among rural electorate.
Poland is the most important Eastern Europe country in economic terms. The EU must now learn to deal with another country, after Hungary, which embraces nationalism threatening to move away from Brussels.
At Cafébabel Turin we could not miss the opportunity in choosing the elections in Poland as our cartoon for October.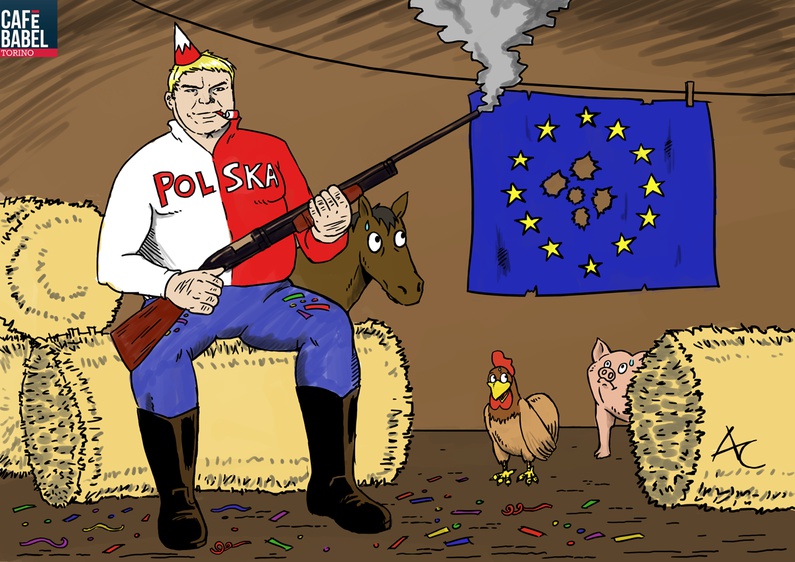 Translated from Evento del mese - Ottobre 2015