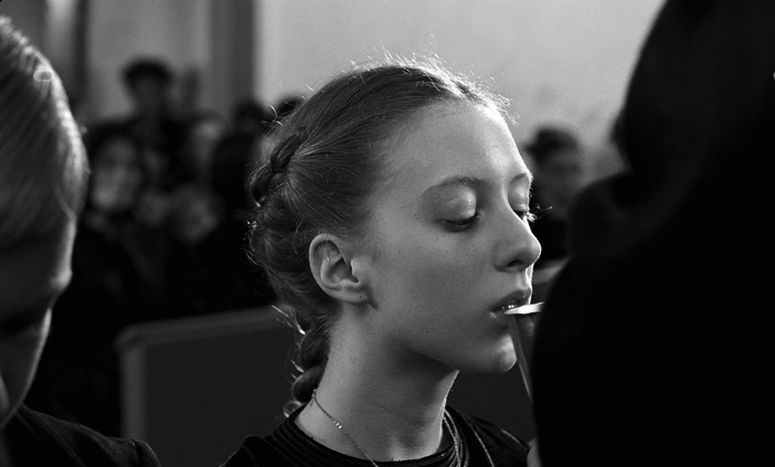 The Europeans nominated for the more 'random' Oscars 2010
Published on
There's a tendency to focus on which Europeans snag the best film or best actress prizes - but here's a trailer run down of the less famed contenders vying for other Oscars from the Academy of Motion Picture Arts and Sciences, which takes place at the Kodak Theatre on 7 March
Spain
We kick off our list of Europe's Oscar nominees with the incredibly usual suspect Penelope Cruz for Nine (Rob Marshall) - check out that growling groin kicking performance. Second time lucky for the same award?
The unusual suspect: The Lady and The Reaper ('La dama y la muerte') by Kandor Moon, the Spain-based studio created by Antonio Banderas' company, is up for best animated short
France
The usual suspect:This is A Prophet has scooped a Bafta - director Jacques Audiard already has one for The Beat My Heart Skipped ('De battre mon cœur s'est arrêté', 2005). On 28 February it won nine Cesar awards, dubbed the French Oscars. The Academie des Arts et Techniques du Cinema might have liked it, but will it win best foreign film award? 
The unusual suspects: Three French composers are up for awards! Have you ever heard of Reinhardt Wagner and Frank Thomas (Paris 36) or Alexandre Desplat (Fantastic Mr. Fox by Wes Anderson). Coco Before Chanel (Anne Fontaine, 2009) is up for best costume, but our favourite is Logorama for best short by French design collective H5: have you ever seen a movie made out of logos before?
Don't forget French Roast, by Fabrice O. Joubert, director (Pumpkin Factory/Bibo Films) for best short too.
Germany
The usual suspect: The White Ribbon ('Das weisse Band - Eine deutsche Kindergeschichte,' Michael Haneke, 2009) is an official favourite to win best foreign film
The unusual suspect: Hans Zimmer for best cinematography in Sherlock Holmes (Guy Ritchie)
Britain
The usual suspects: Carey Mulligan for An Education (Lone Scherfig)
The 24-year-old actress is up against fellow Brit Dame Helen Mirren (The Last Station). From a book by a British journalist, the Danish-directed movie is also up for best adapted screenplay (Nick Hornby)
Colin Firth for A Single Man (Tom Ford, 2010)
The unusual suspects: Jesse Armstrong, Armando Iannucci, Simon Blackwell and Tony Roche for best adapted screenplay, In The Loop (2009)
The Imaginarium of Doctor Parnassus (Terry Gilliam), The Young Victoria (Jean-Marc Vallée) and Harry Potter and the Half-Blood Prince (David Yates) all get various shout outs for best adapted screenplay, best art direction and costume design. Check out A Matter of Loaf and Death, yet another best animated short, this time from Wallace and Grommit creator Nick Park
Italy
Only unusual suspects here: Alessandro Camon for The Messenger. The Padua-born film critic shares a nomination with his Israeli colleague Oren Moverman in this war movie. Paolo Sorrentino's Il Divo isnominated for best makeup
Ireland
The Irish are celebrating a hat-trick of nominations in 2010: The Secret of Kells is the debut from Irish illustrator Tomm Moore and his partner Nora Twomey. There's a two-volume graphic novel adaptation of the Irish, French and Belgian production too, published in French ('Brendan et le secret de Kells')
Check out also The Door (Juanita Wilson), a film set in 1986 about Chernobyl for best live short action film, and Granny O'Grimm's Sleeping Beauty
Scandinavia
The unusual suspects from Sweden and Denmark are: Instead of Abracadabra (Patrik Eklund, best short fiction film) and director Joachim Back on The New Tenants (best live action short film)
Austria
The usual suspect: Christopher Waltz for Inglourious Basterds, which is also nominated for best director, best sound mixing and best cinematography. Top Woody Allen-in-Europe efforts for a Tarantino film whose characters spoke in French, German and even Italian ... arrivederci!