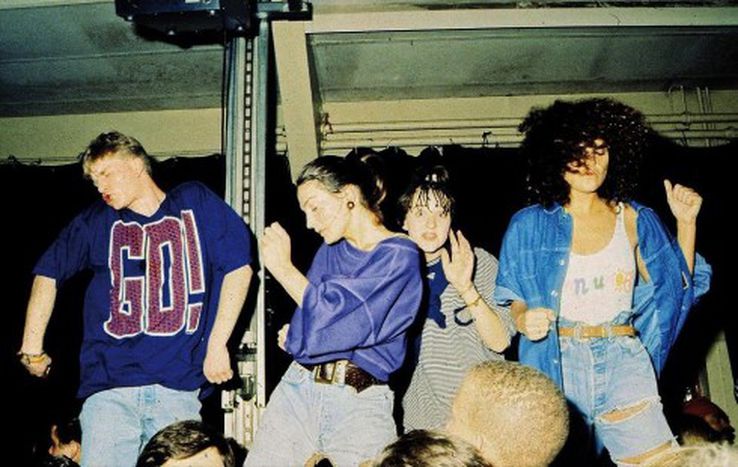 The European Playlist of the Week
Published on
Music: Europe does it better. Here's a selection of hot, sweet and new melodies from the Old Continent. 
The Shoes "time to dance"  
I say "Summer", you say "Time to dance"! The French duo The Shoes created a music video that looks like a short movie, featuring Jake Gyllenhaal killing hipsters: a dream come true? 
Anna Calvi -- I'm The Man, That Will Find You (fea­tur­ing David Byrne)  
When the English artist Anna Calvi meets David Byrne, magic happens! 
OF MON­STERS AND MEN - DIRTY PAWS  
I predict that this Icelandic band will crowd all your radio stations very soon. In the meantime, enjoy this live concert in Rome.
PALETTI - SENZA VOL­ERSI BENE  
Paletti is a sum of the Italian character: the right mix of irony, complaint and naughtiness. A valid alternative to Eros Ramazzotti. 
BALTHAZAR - THE OLDEST OF SISTERS
Last year this Belgian band opened for the Editors during their the European Tour. 
2CEL­LOS - THUN­DER­STRUCK  
"Classical music is so mainstream!" Are you sure? To me this is the most Rock 'n' Roll thing I have ever heard!
BETTY CARTER - MY FAVOURITE THINGS  
I have heard different versions of this song by the American jazz singer Betty Carter, and it never sounded the same! This version is definitely the most vintage: it was recorded in old East Berlin.
YASEMIN MORI VE BOĞAZIÇI CAZ KO­ROSU - NOLUR NOLUR NOLUR
This Turkish refrain already got stuck in my head: "Nolur, nolur, nolur"! (Thanks to Deniz for the suggestion)
AYO - WHO  
This is the typical song you would listen at the beach while chilling out and drinking with your friends. 
Marketa Irglova - This Right Here
Yes, she is the one who acted (and sang damn well) in the film Once. This voice and this song will move even the toughest of the guy.