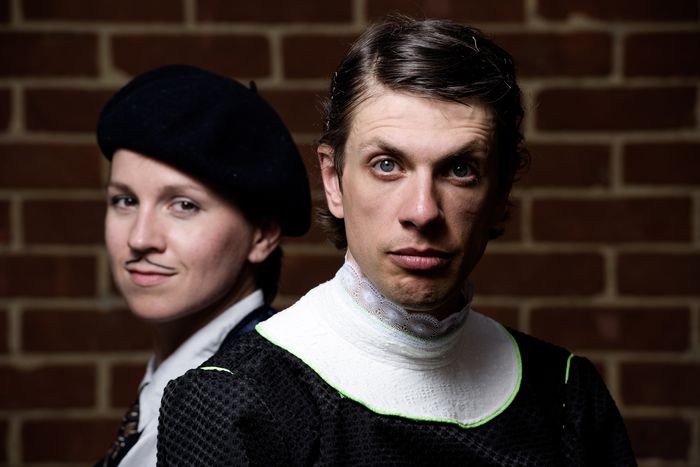 The Element in the Room: Marie Curie at the Edinburgh Fringe
Published on
Delightful, funny, and moving, this is Marie Curie as you've never seen her before. Actor John Hinton, in the eponymous role, is a verbal virtuoso. Our review of The Element in the Room, currently on at the Edinburgh Fringe Festival:
You might learn quite a bit about different elements and their half-lives from The Element in the Room, but what remains most clearly in my memory are the strange sounds emitted by members of the audience called upon to play the rarer elements such as helium, radon and polonium! You will almost certainly learn more than you already knew about Marie Curie, and her unstoppable ambition to separate the element radium, which has come to transform our lives, leading to among other things X rays, and radio therapy, in the treatment of cancer.
But it is all done in a spirit of comedy – including song – as actor John Hinton takes us on a roller coaster of characters leaping – sometimes literally – from Marie herself, to an American journalist, Marie's daughters, and workers in a factory, which makes watches with glow-in-the-dark hands. He switches accents seamlessly, from Polish, to French, to American.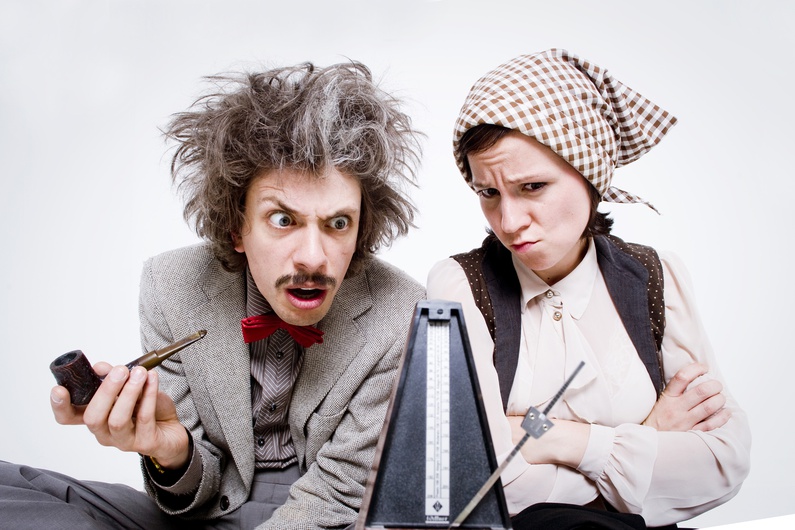 He brings to life – not just the science itself, but the very human side of these famous characters so that we have come to appreciate so much, loving their foibles and weaknesses as well as their tremendous strengths, intelligence and insights. We laugh with them, cry with them and even sing with them!
This is the third act in Tangram Theatre's Scientrilogy, the first two being Albert Einstein: Relativitively Speaking and The Origin of Species. I saw the former in the 2013 Fringe production and was blown away by the energy, exuberance and fantastic verbal wordplay. The Element in the Room continues this tradition of seriously well-informed scientific understanding, dressed (and what about that dress!) in fast comedy. We're taken on a quick tour of Marie's life, which began in Poland, brought her to France where she made her scientific breakthroughs, then whisked her off to the USA on a 7 week tour, which included meeting the President, a tour which she initially hated, and then came to enjoy.
But as with 'Einstein' there is a serious side too, to her amazing discoveries. One is that radium can both cause as well as cure, cancer. Another is that she regretted that her dedication to her life's work meant that she did not pay enough attention to her close relationships, particularly to the one with her husband, Pierre. And we won't forget her stirring speech, when she refused to take out a patent on her discovery, saying that her work was for knowledge, not cash, and was for the benefit of everyone.
This is a delightful, fun, and moving performance, with non-stop action and verbal virtuosity, another hilarious success by John Hinton, ably supported by 'Pierre Curie' (Jo Eagle) who provides a variety of accordion music, subtle or dramatic, as the mood requires.
-
Catch The Element in the Room at the Tangram Theatre, Pleasance Courtyard, Edinburgh. It's on on the following dates through August: 5-10, 12-14, 17th, 21th, 24th, 28th and the 31st.