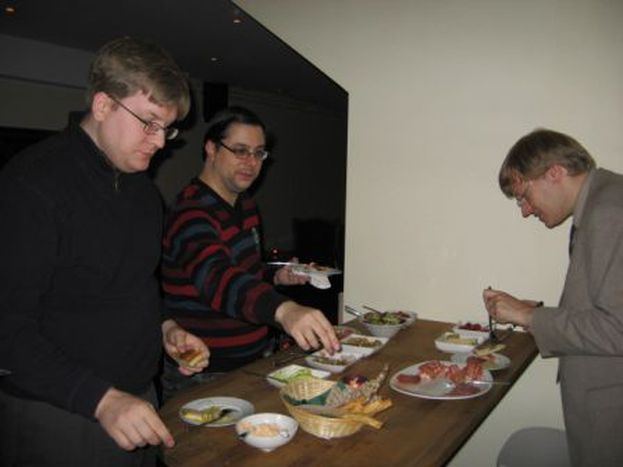 The capital of Scandinavia is on!
Published on
The launch at Dront Restaurang & Bar in Stockholm was a pleasant affair. With a lovely buffé and good drinks the new Café Babel community was presented.
The concept of Web 2.0 is actually not that common in Sweden, most parts of our bloggosphere are, despite our reputation of having a rapid adoption of technology, rather similar to when it all started some years ago.
Café Babel provides Swedish bloggers with a previously unimagined platform for expressing their ideas to a much larger audience while getting more hits.
Join the community by clicking here!
Café Babel gives a new addition to Swedish media, as we need to see more parts of Europe and understand other parts of the European experience than just what happens in the European institutions.
Now this cannot be achieved by proper funding, and the next step is to start up a drive for gaining the capital needed. But the launch evening gives good hope, and the partying went on.