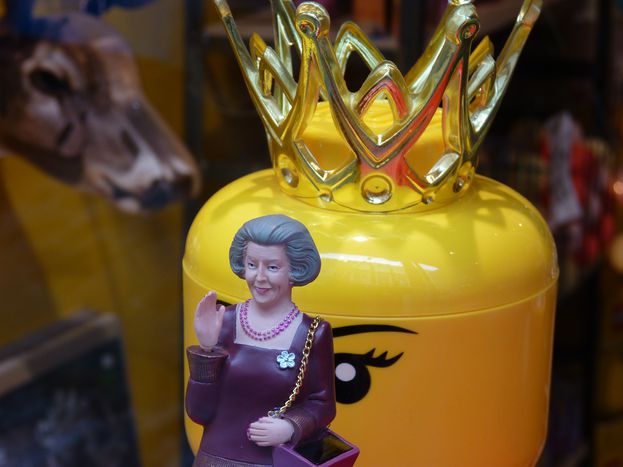 The business of Queensday mania in Netherlands
Published on
Translation by:
Matthieu Amaré
Dominik Speck
Jana Fischer
Morgane Fabre-Bouvier
A trio of Spaniards and German journalists take to the streets of Utrecht to investigate the reasons for a very Dutch passion. In one of the world's most liberal countries, people are making the monarch's birthday, and historic abdication to her son after 33 years as regent on 30 April - the biggest event of the European monarchichal year
According to a recent poll carried out by the centre of socialogical investigation (CIS) in Spain, the royal family has become one of the biggest concerns for Spaniards, being mixed up as they are with issues of unemployment and fraud. The corruption scandal involving Princess Cristina and her husband and the accident of King Juan Carlos in Botswana during an elephant hunt have seriously damaged the image of the crown.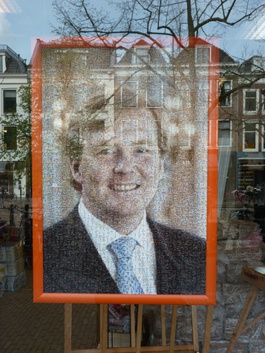 In Germany, monarchy was abolished a century ago. Since the second world war, national pride has almost become a no-go. That's why Queensday – celebrated on 30 April, when the 'queen mother' Queen Juliana (who was one of six original members signing the EU treaty) was born - seems like such an odd festivity. Even days before the event the whole country seems to turn crazy, with Oranje ('orange' nickname for the royal family - ed) being everywhere. Although maybe the neighbouring UK will claim the 'royal event of the year' gong with the expected birth of the first grandchild of Queen Elizabeth (a monarch who cannot abdicate) in mid-July...
National pride
A limited edition of a puzzle about Queensday is exhibited in a games store. The shop assistant explains that the Dutch royal family is a steadfast symbol of The Netherlands.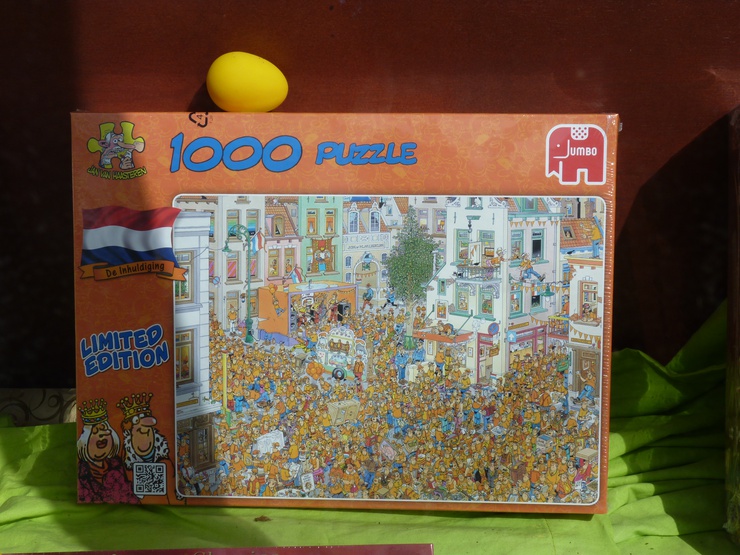 'They are like a brand that is able to set up good international businesses and trade agreements,' the shop assistant explains. 'Not all Dutch people are monarchists, but all of them regard Queensday as a day to party, and, of course, to celebrate their Dutchness.' 23 April is also a popular occasion for excessive alcohol consumption, which is why it is forbidden to serve alcoholic beverages before 11.30 am.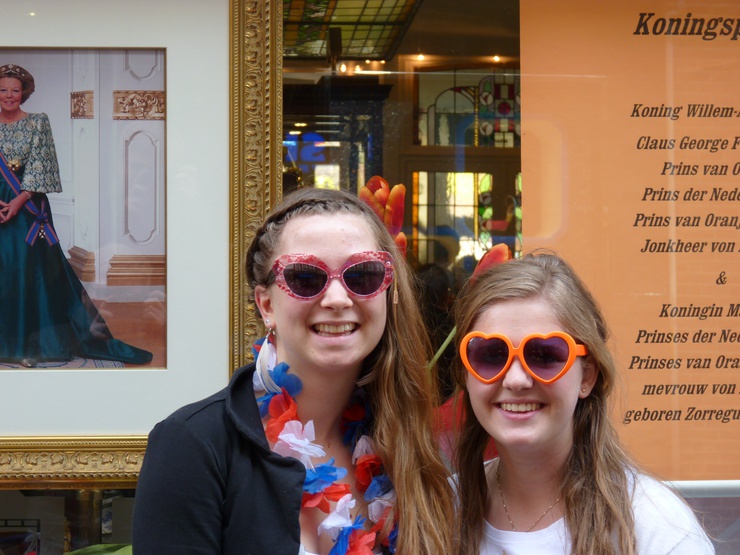 Around the corner we meet a group of ten-year-old boy scouts who are carrying around orange odds and ends. 'How come you have all this with you?' we want to know. 'It's a competition,' they explain. 'We have to collect as many orange things as possible.' This shouldn't be too hard. The whole city is covered in orange.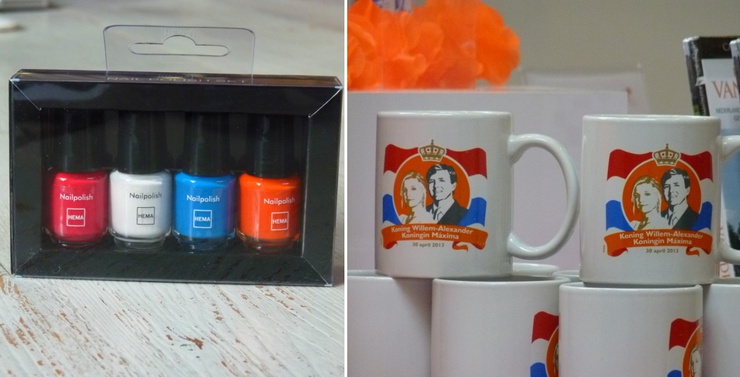 As for Queensday, the boys are especially looking forward to the rommelmarkt: 'It's a kind of flea market where you can sell your stuff. It's really fun and perfect to make some money.'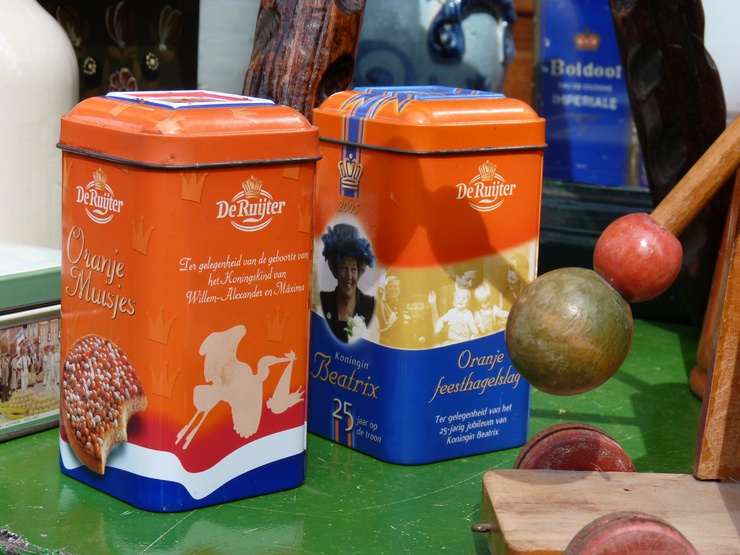 The scouts are not the only ones who consider Queensday a good business: the image of Willem Alexander and Maxima Zorrigueta (of Argentina), the royal couple, are present is in every store.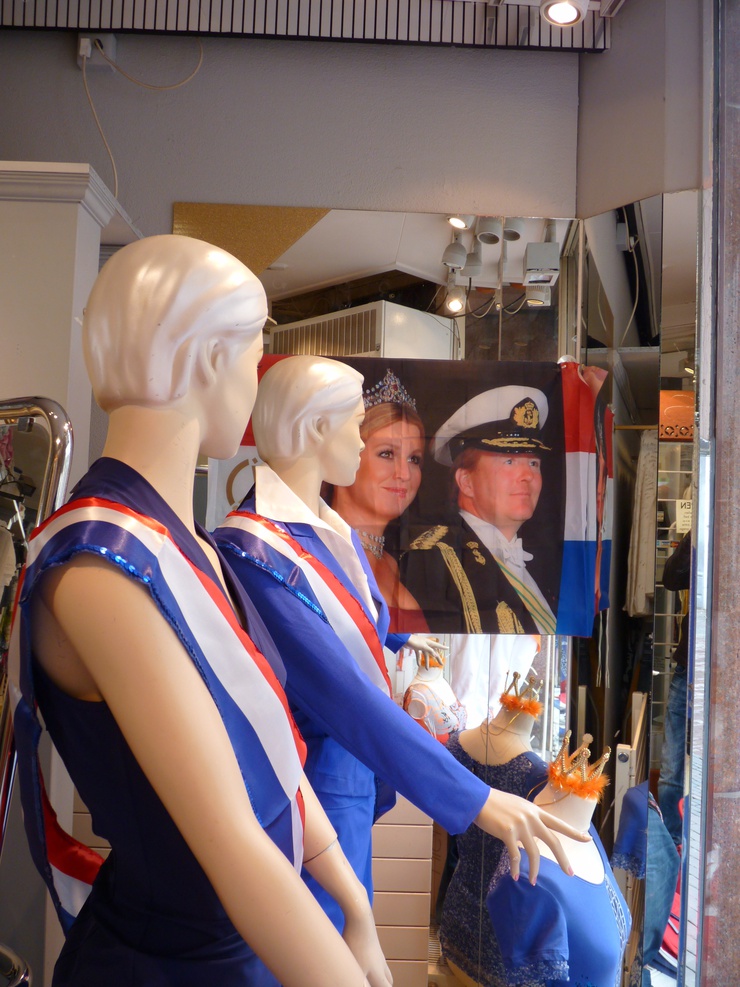 The drug stores sell Queensday shampoo with the smell of sweet orange and cedar...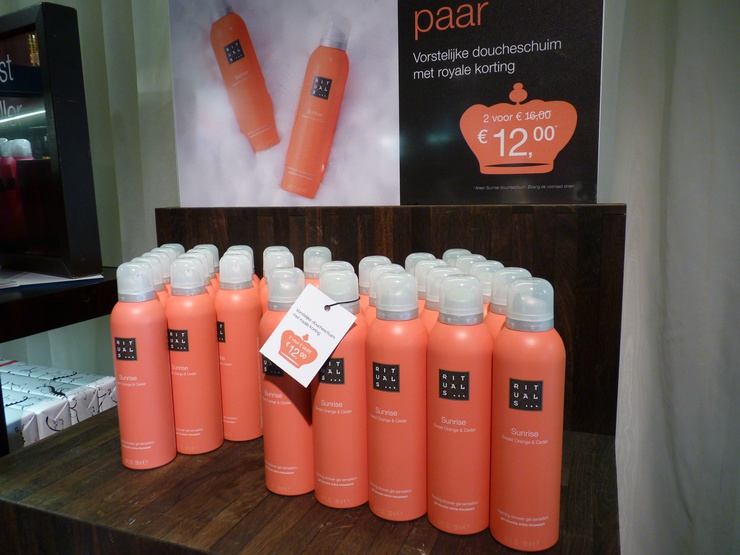 ...whilst the bakeries offer orange pastry.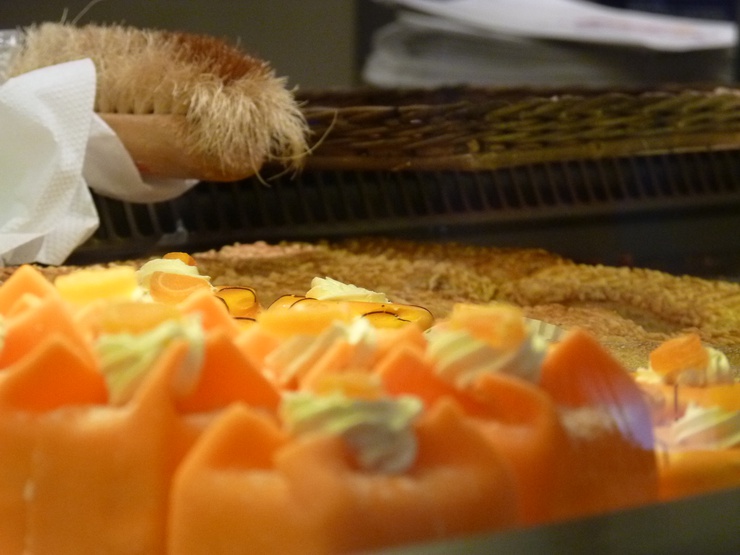 Even if you're young and a fashion victim you can take part in the celebration without losing your style. 'Dress like a princess, feel like a queen', screams the crystal of a clothes shop for teenagers and youngsters.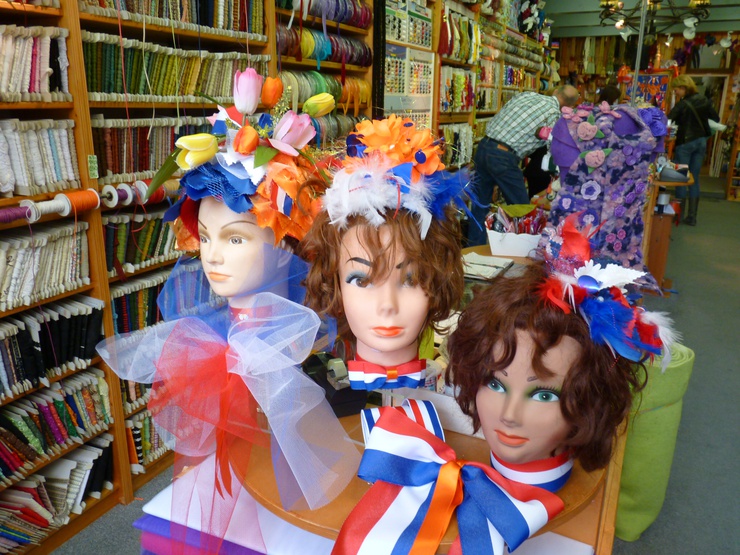 In many shops, you can grab a glass of orange juice. Elsewhere you will find little Beatrix puppets waving their hand. The showcases are well decorated with pictures of Beatrix, Willem Alexander or Maxima. And, if your partner is both a passionate lover and a royalist, you can always purchase Queensday lingerie.
European monarchical patriotism
In Germany, patriotism is limited to football – everything else would still raise uncomfortable nazi-associations. Black-red-gold (the national German colours - ed) products may be sold for occasions like the world cup, but the Germans do not have as much ingenuity to create goods in their national colours as the Dutch. On German reunification day in October – a kind of a national day - a handful of politicians gathers for some formal ceremonial act, while the rest of the country ignores the event.
In Germany, patriotism is limited to football; in Spain, sport is also a symbol of national pride
In Spain, the image of the army parading in Madrid every 12 October – Spain's national day, the day Christopher Columbus discovered America - makes some tremble. The dictator Francisco Franco came into power thanks to a military uprising. The discovery of America by Columbus, as some Spaniards recall, meant the beginning of the killing of thousands of native americans. Nowadays, sports, arts and cuisine are one of the few 'symbols' that make all Spaniards proud of themselves.
Another fancy shop, sells glasses of different shapes, types and colours, thanking queen Beatrix for her years of reign and wishing good luck to the future king.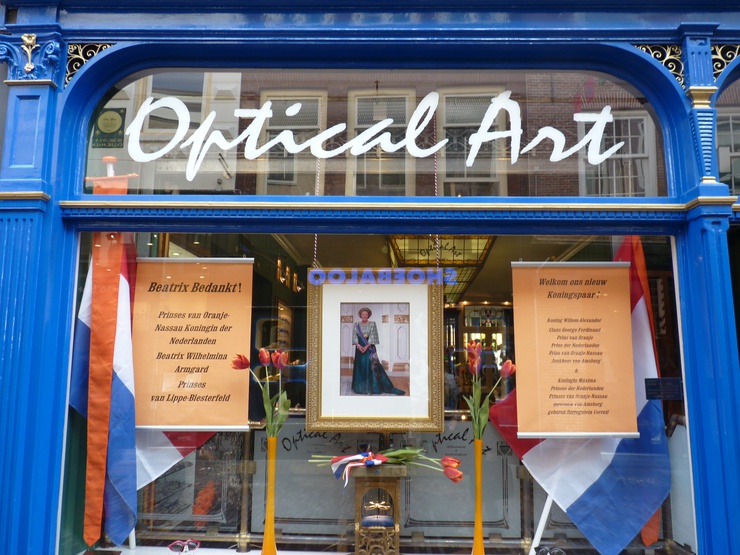 The owners show us the cover of one local newspaper, AD Utrecht, with the photo of their shop with all the decorations. They seem very proud of it. On 27 April 2014, they'll do the best to be one of the most beautiful stores during the celebration, once again. Although Queensday has ceased to exist, it will be known as Kingsday from then on, in honour of Willhem Alexander.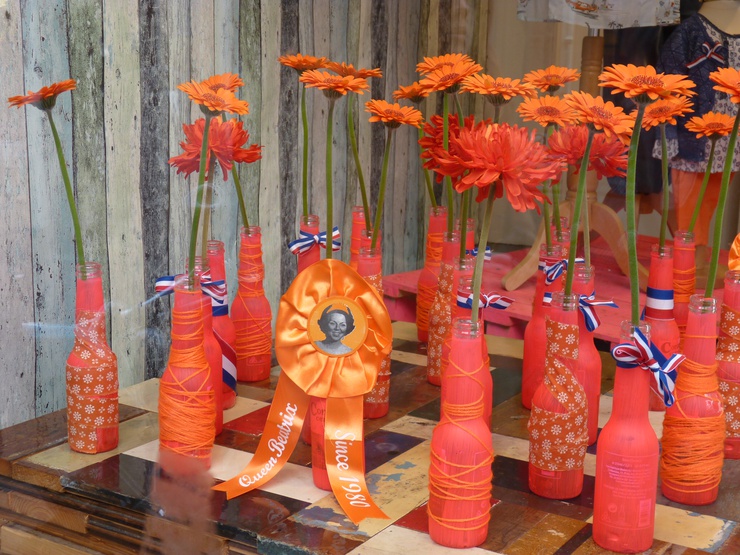 This article is part of a special edition courtesy of the forum of European journalists (FEJS) network, some of whom took part in a cafebabel.com 'on the ground' training seminar
All images courtesy of © Dominik Speck
Translated from Holland: Mein Königreich für eine Party