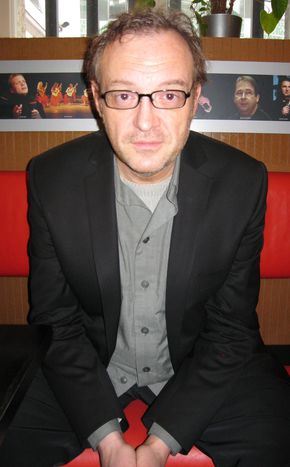 The Bone Man's Josef Hader & Wolfgang Murnberger: 'Intelligent nastiness is our speciality'
Published on
As it comes out in cinemas, 'Der Knochenmann' is the third film adaption by Austrian crime author Wolf Haas. Josef Hader reprises his role as unemployed private eye Brenner, while the film is directed by Wolfgang Murnberger. cafebabel.com meets up with both in glittering Vienna
A totally normal day in a Viennese café. The chef is making goulash and the radio is playing one smash hit after another. Josef Hader, a 47-year-old cabaret artist, actor and national treasure, and his colleague Wolfgang Murnberger, a 48-year-old film and TV director, are talking about love and the handling of boundaries of taste in The Bone Man ('Der Knochenmann'), released in Austria on 6 March.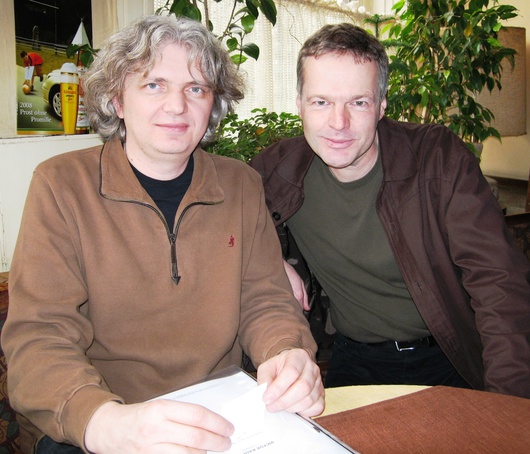 Commercial success is in no way the main concern in this third outing, Hader emphasises. The Hader, Murnberger and Haas trio made the film they wanted to rather than churning out a typical 8:15pm movie – the kind that comes on straight after the evening news. 'I think that people need to see and hear things that you don't get on telly everyday. So we took a crime plot as our framework, but in reality the story we're telling is completely different. There are a couple of gruesome moments in the film but, in fact, it's all about love,' observes Murnberger.
True-to-life scenes – a brave new direction
'Often something is very beautiful and sad at the same time.' Hader, momentarily adopting the hangdog expression of his character Simon Brenner, gazes briefly into the distance. 'Is it possible to evoke terror, anxiety and suspense all at once? Can that work?' Simply by asking the question, Hader reveals what advances have been made since the first Haas adaptation Komm sußer Tod ('Come Sweet Death', 2000), which alternated drama with comic situations in a conservative, cautious way. 'We've become braver! It's great to watch people's fear spilling over into laughter, and to follow this with a dramatic scene that moves them – all of that can be achieved in a short space of time.'
Intelligent nastiness and Viennese 'charm'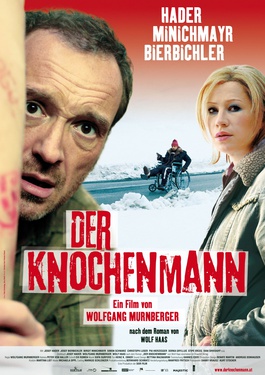 The film's exploration of modes and boundaries of taste is carried further in the protagonists' playful yet brutal viciousness. 'Intelligent nastiness is our speciality. Mixing genres and indulging in black humour is what motivates us. We push it to the limit,' says the director. Hader is a massive fan of the kind of black comedy we also find in eastern Europe, Finland and England and speculates that 'it is probably a product of Jewish humour.' In countries with a stronger Jewish influence, he thinks, dark humour has really evolved.
The Bone Man has already been sold to France, but it remains to be seen whether its Austrian 'charm' will penetrate beyond the German-speaking world. Murnberger is at least clear on one thing: 'I prefer seeing a good film in the original, with subtitles.'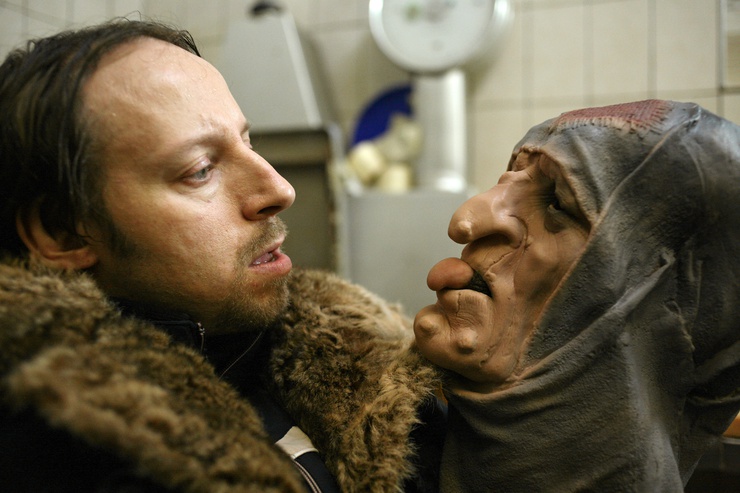 From Styrian fried chicken to a hearty stew
The Bone Man is centered around an inn which specialises in traditional Styrian fried chicken. But, as well as hundreds of poor hens, a human or two also comes in for the chop in the cellar. The question we're dying to ask Hader and Murnberger is: have the gory scenes of breaded fingers and cannibal's stew put them off their meat? Not where Hader is concerned – he still enjoys Styrian chicken with potato and pumpkin oil salad, and wants it to stay that way. In Murnberger's family, opinion is divided; he hasn't eaten meat himself since making the film. But, they say, 'at the premiere's after-party we served fried chicken and nobody batted an eyelid.'
Thanks to Annamaria Szanto
Check out what the film is like and see photos from the  Bone Man party in Austria.
Translated from Hader & Murnberger: "Intelligente Bösartigkeit ist unsere Spezialität"