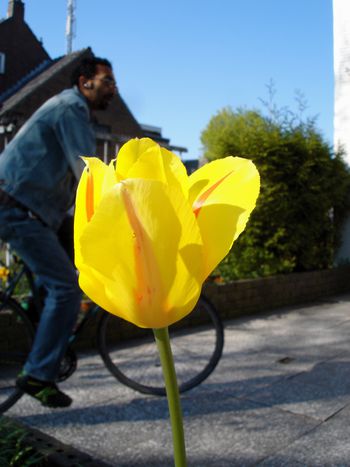 The Bicycle Supremacy: Dutch icons from Slavic viewpoint
Published on
It is an extraordinary experience for Slavic people walking around a city like Utrecht. In most of the countries from the former eastern bloc we see the Netherlands as small country full of ridiculous stereotypes - their passion for orange, windmills, wooden boots, canals, caramel waffles...
You have to acknowledge bicycle supremacy in Dutch traffic. For a Slavic person coming from either Slovenia or Slovakia as we do, this is a whole new world, where bike lanes are present throughout the city and take more space than pavements. Consistently looking left and right to see if there are any fast and furious bikers coming your way is the kind of arrangement where everybody profits, people and environment included. Equally, tulips are a real national symbol even if you can't see any of them in the gardens and on the streets. Why? Are they really Dutch?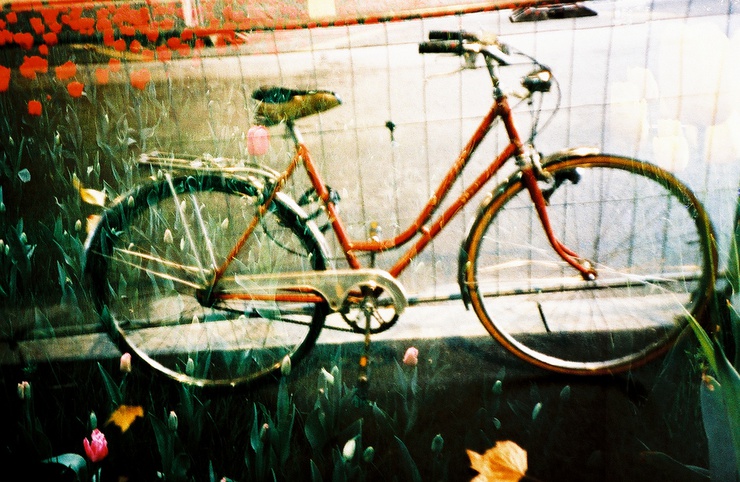 Bike wars
According to a eurobarometer survey, almost a third of the Dutch say that cycling is their main mode of transportation, opposite to Slovakia at almost 10% and Slovenia with just above 5%. An article on the European cyclists' federation website states a figure of five million cyclists roaming around the country, making altogether fourteen million journeys – on a daily basis. There is a large amount of financial support from the authorities; in 2012 a dazzling 410 million euros were spent in cycling infrastructure expenditures.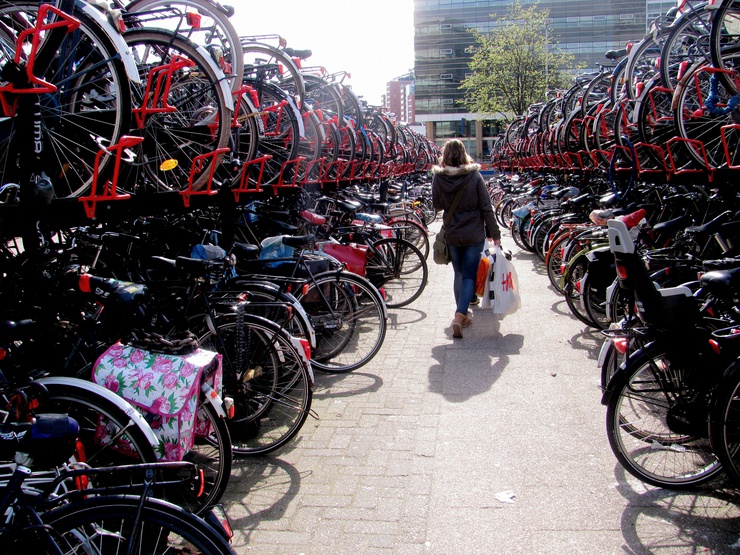 'It's about being green but it's also about being seen,' says Maike, a resident of Utrecht. Being 'seen', as Maike put it, means being considered, maybe even as equals. The evidence of this is freshly drawn temporary bike lanes beside building sites - would you see that in any other European city? The public bike racks, are stacked in two levels, all free of charge. 'When refugees or migrants come to the Netherlands, the first thing they learn is a few Dutch words and how to ride a bike,' says Friso, a student from Ede. Feeling like a fish in water must be  akin to feeling like a Dutch person on a bike - I've actually seen a man limping on crutches but then hopping on a bike and driving away as if it were an unattached limb of his body.
Read Ljubljana's atomic green teens on cafebabel.com
Slavic capitals are usually small, Ljubljana unusually so, what better way to get around than with a bike?Imagine cycling around, soaking all of those feelings in - but in the corner of your eye, noticing something blue - the police. In Slavic countries, cyclists are considered an ill and redundant element in the traffic ecosystem. They are frowned upon by drivers and pedestrians alike. In general the road spaces reserved for bike riders are few and far in between, although the situation is getting better in larger cities at least. Perception is the biggest obstacle, starting with the police. I tell a bike rental shop salesman in Utrecht about how I was nearly arrested on my bike. 'Not here!' he laughs, surprised. For him, cycling in the wrong direction or listening to music on headphones is about your own safety. Maike, shocked, offers advice on how we can raise awareness: 'Maybe it would help in your country to put a lot of celebrities on bicycles!'.
Turkish tulips
At Utrecht's flower market, a Dutch women has just bought a big bouquet. Slovenians like their flowers as well, but don't put as much emphasis on buying them. Maybe it's because the countryside is never more than a ten-minute drive from the bigger Slovenian towns. 'I like tulips mostly in the spring; I hope they come from the Netherlands!' giggles the customer. Actually, a huge number of customers are unaware of the history of these flowers. 'A salesman bought the bulbs in Turkey and brought them here,' explains Jos, a market trader. 'It was a special flower because of its colours and stripes. It was very profitable job, like the stock market nowadays.'
'Whilst the tulip is a national symbol, it is not from the Netherlands. Only after world war two did it became our biggest export product'
The history of tulips starts in sixteenth century Turkey, but they became more valuable a century later. 'They were a status symbol,' says Louis, a retired journalism professor, who is at the flower market. 'Only the rich could have it as bulbs were expensive. Then the tulip mania started, and buyers began to stockpile for the upcoming growing season. Prices began to soar to such extremes that individuals were trading their entire estates and personal savings. After a few months we saw the first financial crisis for tulips. They become worthless. So whilst the tulip is a national symbol, it is not from the Netherlands. Only after world war two did it became our biggest export product,' explains Louis. Today, the Netherlands is the world's main producer of commercially sold tulip plants, producing as many as three billion bulbs every year. Jos, who sets up his stall every weekend, shops at three different towns in the Netherlands. 'Loyal customers come here because Dutch people like to have flowers at home.'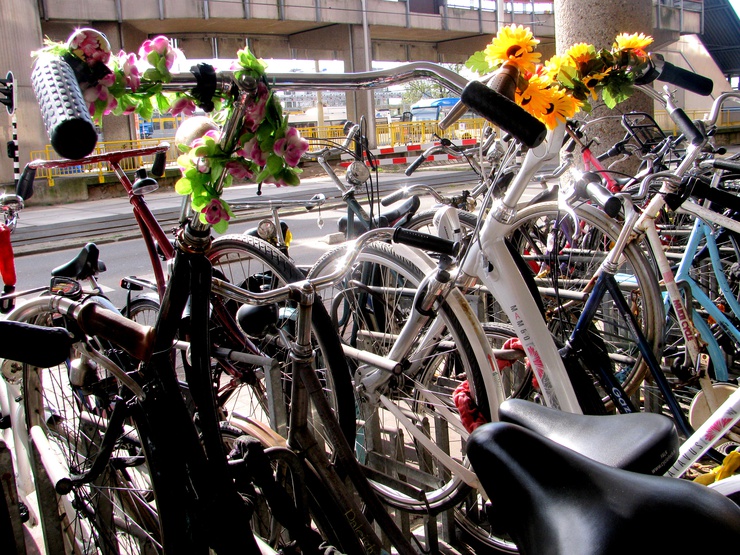 Back home in Slovenia, the awe of and longing for the customs in Utrecht quickly displaces itself into the nervous glances and 'am I doing something wrong right now' attitude of cycling in any other city in eastern Europe, or walking by the livelier and louder Roma citizens who are dominating the main flower market hidden in a narrow alley alongside Ljubljana cathedral.
This article is part of a special edition courtesy of the forum of European journalists (FEJS) network
Image: main (cc) davesag/ official site/ flickr; in-text © Jasna Rajnar Petrovic and bike tulip montage with kind permission of © saviorjosh/ Josh Chen official tumblr page/ flickr