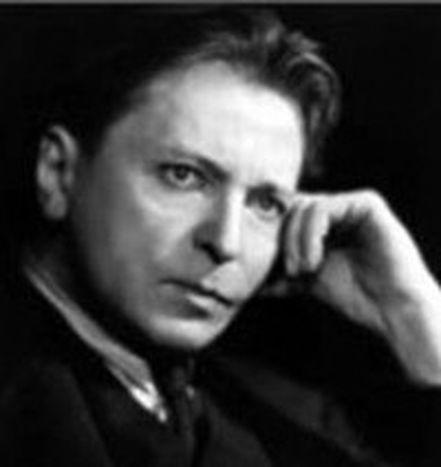 The best of the Classics in Bucharest
Published on
Bucharest's 7th George Enescu International Festival and Competition, scheduled for September 4-20, will pay special tribute to Romania's most famous composer, 50 years after his death.
"If God gave me a talent, then He gave me a duty too." George Enescu's words are as true today as they were then, and some of the world's most famous orchestras, chamber ensembles and opera companies will be fulfilling their duty in performing this year to commemorate his life and works. Already on the schedule, to name but a few, are the London Philharmonic Orchestra, Orchestre National de France, Staatskapelle Dresden, Stuttgart Radio Symphony Orchestra, Israel Philharmonic Orchestra, Kirov Symphony Orchestra, Lausanne Chamber Orchestra, Barbara Heindricks and the Magnus Quartet Jazz Project, and the Eifman Ballet Theatre of St. Petersburg.
Not enough publicity
This year the festival, which also includes juried competitions for piano, violin and voice, will not be organised by the General Secretariat of the Government, due to previous allegations that the festival might be politically influenced. The responsibility for staging the event now lies with the Ministry of Culture, which has set aside €5.5 million for this task. But despite this large budget, promotion of the festival has been limited and, although there may be partnerships with the French cable television channel Mezzo and Radio France, not many people outside Romania know about the festival.
Indeed, the number of non-Romanians who have even heard of Enescu is negligible. Thus the festival serves a dual purpose, providing a platform for today's classical talent and also promoting the music of Enescu, an under-valued composer and violinist. What is interesting is that even in Romania, there is a slight reticence when it comes to Enescu's works. This reserve may be explained by the fact that the Romanians themselves don't have a deep understanding of his talent since there is no comprehensive monograph of his works.
But even if Enescu's music is not well known or very trendy, the decision to name the festival after him does not mean that the festival is a patriotic instrument for promoting Romanian music. Rather, it is a European "orchestra of orchestras" open to lovers of all classical music looking for a bit of inspiration at the beginning of the autumn.
George Enescu International Festival and Competition
4 to 20 September 2005