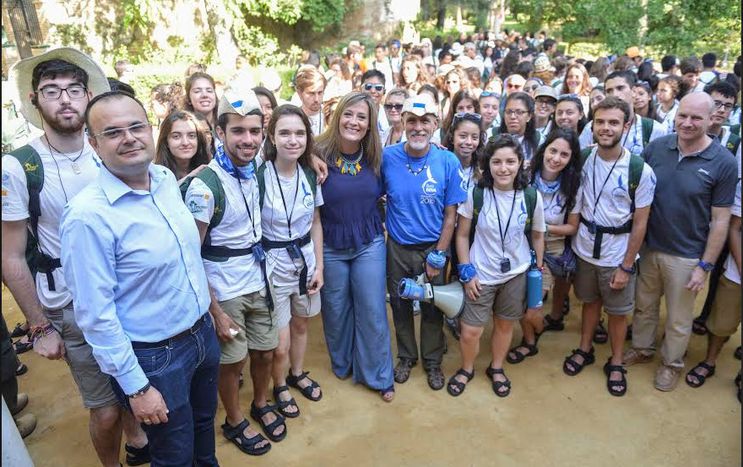 The BBVA Route: an intercultural exchange and adventure
Published on
There have been thirty editions and more than 9,000 young people from all over the world have had the opportunity to travel and discover the human, geographical, social and historical dimensions of other cultures. The BBVA Route is a project that combines an education in values, cultural exchange and adventure.
The BBVA Route, which for us will always be the Quetzal Route, is part of our childhood. It was, amongst many other things, an adventure captained by the journalist Miguel de la Quadra-Salcedo. We all watched it on TV and dreamt of joining the group of 16-17 year olds who shared experiences with other young people from across all of Ibero-America, while getting to know different cultures and customs.
This year, the first since the death of its creator, Miguel de la Quadra-Salcedo, 180 young people from 20 different countries are participating in the route. The majority hail from Latin America, Portugal and Spain. The expedition is divided into two stages: the first in an Latin American country and the second in cities in Spain.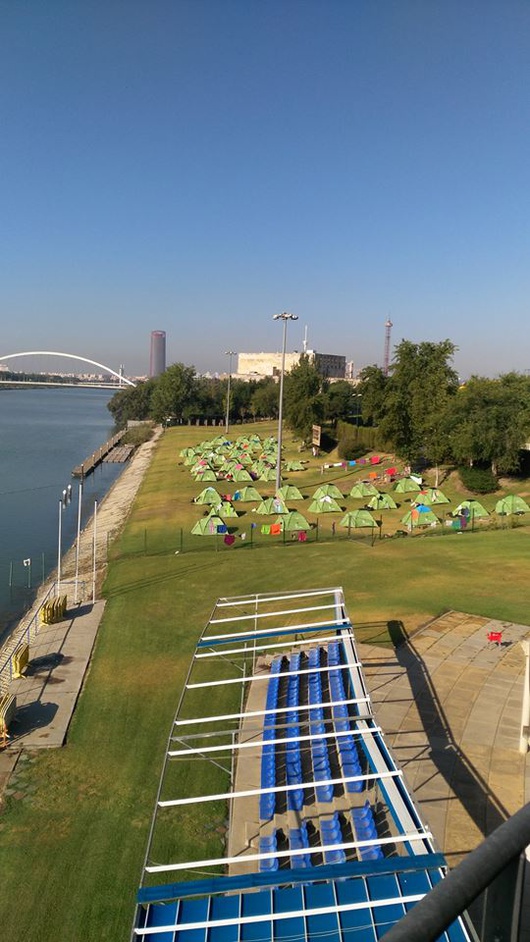 Participants have now arrived in Spain following an adventure expedition into the Mayan rainforests of Yucatán, during which they crossed large swathes of Mexico. This week they passed through Seville, where they camped in the CEAR "La Cartuja", a centre of high-performance rowing and canoeing. 
The travellers have had the opportunity to visit the Royal Alcazar of Seville, where they were received by the delegate for Equality, Youth and University relations, Myriam Díaz, as well as participating in social entrepreneurial projects led by the CREA Centre and visiting cultural and heritage sites in Seville and surrounding areas.
One of the key moments of the route was a visit to the Huelvan town Palos de la Frontera, which was the starting point of the three ships led by Christopher Columbus that reached America in 1492.
The route is an undeniably formative experience in which the participants, as well as broadening their knowledge, develop a spirit of international cooperation, with the purpose of creating a new and authentic set of values that go beyond wealth and poverty.
Translated from Ruta BBVA: intercambio cultural y aventura