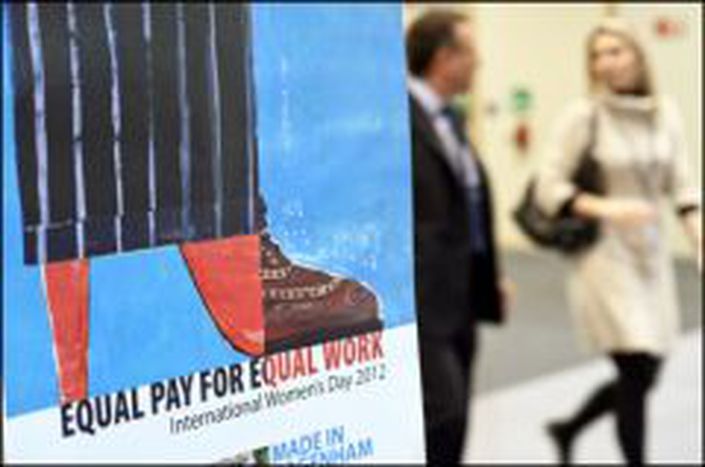 The Battle of the Sexes Continues!
Published on
By Alfonso de Cea, Translated by Danica Jorden March 8: International Women's Day. A national holiday celebrated throughout the world. A demand, an eternal struggle for equality between the sexes.
On the occasion of the 101st Women's Day, there will be several feminist demonstrations in Brussels: neighbourhood centres, various associations and even the European Parliament are organising several events dedicated solely to women, in homage to all those women who have fought for their rights. Just the fact of wanting to be equal participants in society should justify this "sex strike."
Will we finally see more women in positions of authority, as heads of corporations and even heads of state? Last month, the Institute for the Equality of Men and Women presented the second edition of "Women and Men in Belgium – Gender Statistics and Indicators." According to the Institute's director, Michel Pasteel, "If we compare today's statistics with those of five years ago, we can observe that the general tendency is a positive progression towards greater equality." Nevertheless, in the majority of areas, the statistics show great disparities.
The Council of Francophone Women of Belgium "Women on the Bridge" is kicking things off by organising a symbolic gathering on the Sainctelette Bridge in Yser. The county of Querelle will hold a hair salon in collaboration with the professional courses of Ixelles, while at Woluwe-Saint-Lambert, a conference-debate will take place on genital mutilation, a form of violence against women.
Each year, the European Parliament celebrates Women's Day. This year's theme will be salary differences between men and women. Martin Schulz, Parliament president, will open an interesting debate entitled, "Equal pay for work of equal value." At another location, Mikael Gustaffson of Sweden, president of the Commission on the Rights of Women and Equality of the Sexes, will chat live on Facebook with Parliamentary fans starting at 3 pm.
Translated from Schon wieder der Geschlechterkrieg!