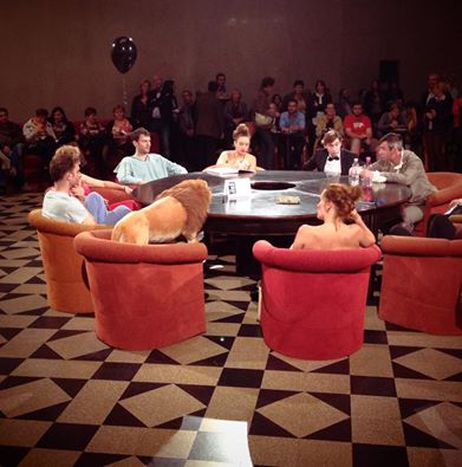 "Textura Project" at Museum of Fine Arts
Published on
Anna Schlett, head of  Communication Department of Museum of Fine Arts talks to Cafe Babel. She is saying a few things about the Museum, Textura Project and the forthcoming closure of the Museum because of some renovations.
Is this the first time making "Textura Project" at Museum of fine Arts?
In 2012-2013 we took part in an international project, funded by EU, together with Kunsthistorisches Museum Vienna and the National Museum in Wroclaw, Poland. The project name was Ganymed goes Europe, and the core idea was  the meeting of fine art, literature and theatre at the same place and time. It was such a success (In Hungary, both in Poland and Vienna ) that the Museum of Fine Arts decided to continue it from 2014.
Tell us a few things about this project.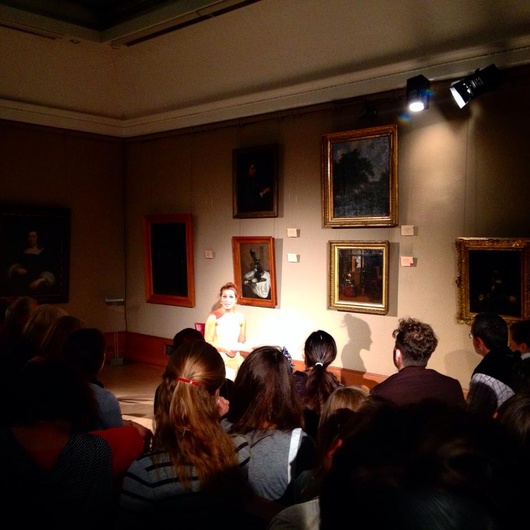 10 works of fine art, 10 literary texts, 10 actors, 2 directors. The outcome: 5 scenes directed with two different approaches. The plays are intriguing as they are. Free association, dramaturgical knacks, secrets and mysteries in the spaces of the Museum of Fine Arts evocative of church interiors. With much humor and free of all pathos. All this brought under one roof, an unforgettable evening awaits visitors: sculptures and paintings seen through the eyes of writers and directors, revealing so far undiscovered, real and recontextualised meanings. One thing is certain: whoever comes to one of our evenings will never be able to look at the featured masterpieces in quite the same way again.
Modelled on last year's hugely successful international theatre project "Ganymed Goes Europe", the Museum of Fine Arts is putting on its own program series of six evening performances in autumn 2014. The basic concept: 10 noted Hungarian writers have been asked to write 10 literary pieces, each inspired by a masterpiece they chose from the museum's collection. These texts will then be turned into short one-man scenes of 5-10 minutes and performed by actors in the museum in front of the masterpiece featured. Each scene is continuously repeated in the course of the performance, enabling visitors to freely choose the order in which they listen to them.
Texts, dramatic performances and works of fine art are combined in Texture to produce a truly varied and integrated artistic interpretation, inviting visitors to an unusual, novel and inspiring experience within the walls of the museum.
This year's project was realized with the participation of theatrical director Réka Pelsőczy and film director Ferenc Török.
How is audience's correspondence?
Which are the next dates that the project is going to take place into your Museum?
 By now, all the tickets for 2014 dates are sold out. We plan to continue the series in 2015 autumn too, although the scene will be different: the Hungarian National Gallery.
Next date of Textura Project is 11th of November.
Museum of Fine Arts is about to close for renovation the following months. What are you planning to do to keep the museum "alive"?
From 15 February 2015 until Spring 2018 the museum will be closed due to renovation works of the building. During this period, from May 2015, a selection of the Museum's highlights will be on display in  the Hungarian National Gallery.
There are different programs, activities which will be continued in the following years too and taken place at the National Gallery: educational programs, gallery talks and guided tours, Museum+ Thursday Late Nights etc.
Nevertheless we will use our website,. mobile app and social media channels to keep in touch with our visitors and make them up-to-date about the of renovation, programs and future plans.