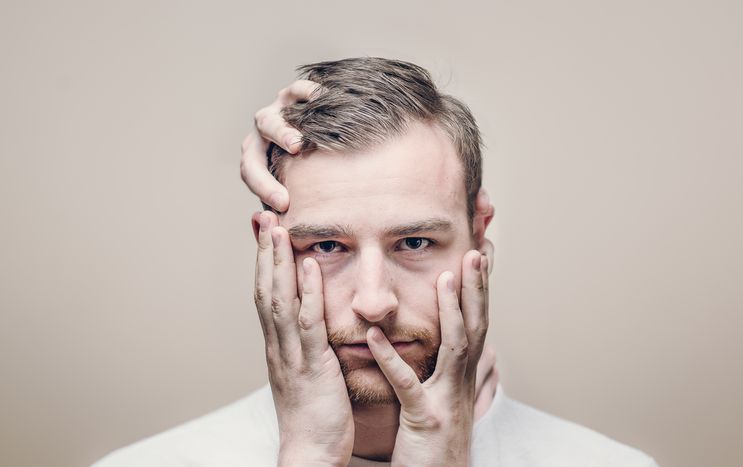 Terror on screen: Media-induced PTSD after Paris
Published on
Translation by:
Кeri
Following the shockwaves of last year's attacks, one young Babelian was taken by surprise when she experienced a temporary psychological episode. Feeling embittered, she sought answers for what had happened to her. Post-traumatic stress disorder provided her with part of the answer, but only part of it...
It happened 5221 days after September the 11th, 354 days after the Charlie Hebdo attacks and 44 days after the attacks in Paris on the 13th of November – on the 28th of December 2015. 
I was returning home after a holiday in Greece and was about to board flight AF1533 to Paris; a flight time of just over three hours, punctual boarding, favourable weather –nothing out of the ordinary. While waiting in line at the gate, I observed the other passengers – families, couples, tourists and business class frequent-fliers – when my gaze fell upon a bearded man wearing a blue turban.
Without wanting to, I gave in to race-based assumptions and concluded without pause that this man was, without a doubt, one of those people known as "terrorists".
Here's what happened next – with my brief psychotic episode over, I took my seat on the plane, and the flight continued without a hitch. Ironically, after landing, it was that same man who courteously let me go ahead of him in the aisle whilst all the other passengers headed straight for the exit, luggage in hand.
Once I was inside the airport, the presence of armed soldiers and the reintroduced passport control within the Schengen zone reminded me that my psychotic episode wasn't entirely fantasy and that terror may well have prevailed over freedom.
After initially feeling as though I had acted ridiculously and stupidly, bitterness has come to be the main emotion I feel when I look back at that episode. At what moment did I become infected by images in the media of dangerous men with beards? Was my temporary psychosis sparked by 9/11? By the Paris attacks? When did I become so afraid I started confusing "beard" with "terrorist"?
PTSD? Or PMSD?
Much time has passed since the public was first made aware of "post-traumatic stress disorder" – or PTSD – notably to describe the psychological after-effects experienced by American soldiers returning from Vietnam, and later Iraq and Afghanistan. 
Several criteria must be examined when diagnosing this disorder. Among them is exposure to a traumatic event. On the website of the French organisation Fondation des Maladies Mentales, it is explained as follows: "Individuals must have experienced, witnessed, or been confronted by one or more traumatic events, during which their physical security (or that of others) was threatened with actual or potential death or serious injury."
Following the attacks on the 13th of November, a number of articles mentioned the risk that survivors and witnesses of the events faced of developing this condition. What about ordinary citizens whose experience of such events is often limited to consuming media content from newspapers, the Internet or television? Can a mediated experience – for example watching live streaming of the aftermath of a terrorist attack – be considered a form of witnessing the event?
Without any doubt, the term "post-traumatic stress disorder" is not appropriate to describe what I experienced in boarding that plane. So what was it then? Post-media stress disorder could potentially be defined as follows: "A psychological disorder caused by prolonged exposure to images shown in the media and labelled as 'news', especially in the wake of a terrorist attack."
PMSD would be characterised by an irrational sense of anxiety, drastically reduced brain activity, a rapid increase in prejudicial thoughts and a blind fear that leads to the drawing of hasty, erroneous or even defamatory conclusions – a non-exhaustive list of commonly observed symptoms in the wake of such events.
What's changed? And when?
A few months ago, I was in New York. Late one afternoon, I was changing lines on the subway when I heard a noise like a firecracker. I remember carrying on walking as if nothing had happened, not giving it a second thought. I remember a man crying out "It's not a shot!" If the mysterious sound caused any kind of spontaneous reaction or panicked scramble, New Yorkers carried on their way immediately after hearing him shout. 
I remember thinking ultimately that such an episode would be unthinkable in Paris. American society has been shaped by gun culture, making it plausible to the inhabitants of the Big Apple that there could be gunfire in broad daylight on the subway. I wondered who in Paris would think the sound of a firecracker going off was gunfire or an explosion?
On November 13th, the unthinkable became reality: François Hollande could not have realised he was predicting the future when he campaigned in 2012 on the slogan "Change is now". Since the Paris attacks, something has changed – I have come to realise that I am a target. Who would have thought that "now" would come so quickly?
Translated from Après les attentats, le stress post-médiatique