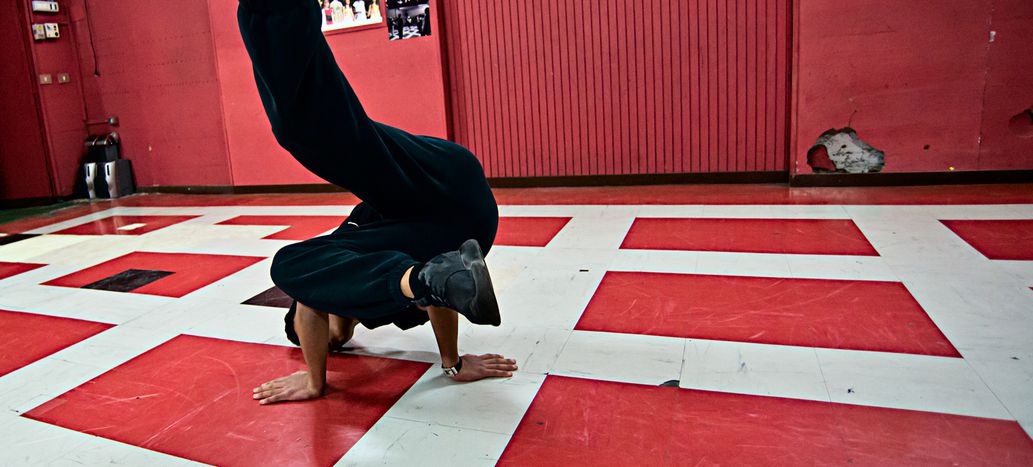 Termini Underground: Dancing as integration in Italy
Published on
Under the platforms of Rome's largest station, the hum of commuter traffic gives way to a different kind of sound. The Termini Underground dance studio helps integrate migrants into Italian society through hip-hop and breakdancing. While departing trains might shake the walls of the studio, it's the performers who shake it out on the floor. 
Sinan from Kosovo, Jorge Luis from Columbia and Juru from Rwanda – three young migrants from different countries who started dancing together at a troupe in the centre of Rome.
While the story of international dancers united through their performance may sound like a fairy-tale, the three of them will tell you that nothing is further from the truth. Unhappy circumstances forced them to leave their homes in search of better lives. This led to them joining Termini Underground, an unusual dance group that gathers together young people who have migrated to Italy and helps them to integrate into Italian society.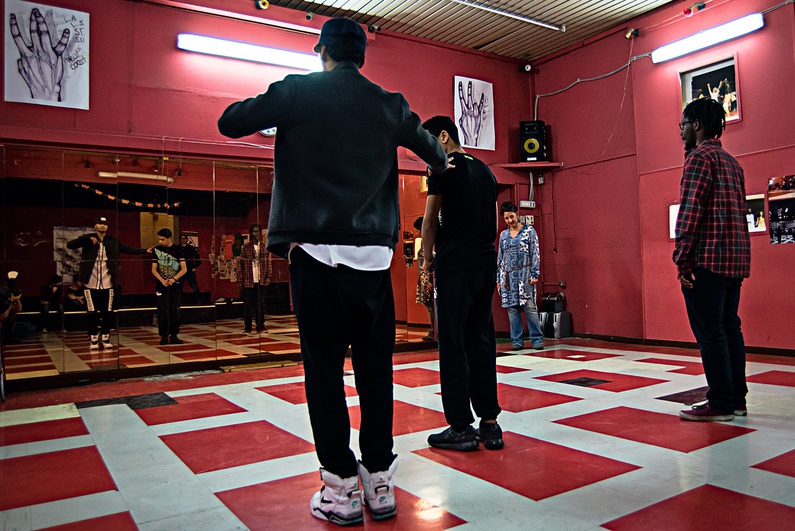 When he was just six years old, living in small city of Prizren in the former Yugoslavia, Sinan was sold by his father to a family in Sicily. "I was forced to steal and rob. After a while, I couldn't take it anymore and decided to escape," Sinan explains.
Growing up in youth centres and monasteries in southern Italy, he found music to be a comfort, helping him escape from reality. "Dancing is my cure," he tells me while recalling his first forays into performance as a boy. "It makes me forget about bad things." As a young man he moved to Rome, where he discovered the Termini Underground dance project. Once he joined, he quickly became one of the groups best break-dancers, now known as "Angelo B-Boy".
We meet in Termini Underground's studio, a room located directly under the platforms of Italy's biggest train station – and the second biggest in Europe – Termini Stazione. As we talk, I hear the buzz of trains above our heads, and the walls start shaking with each departing train.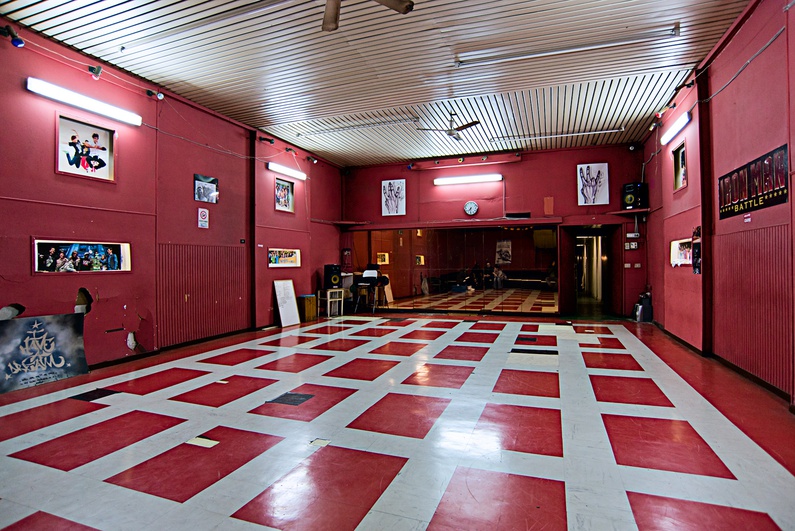 The space, once owned by the railway workers' union, has become a favourite haunt in the city for the more than 500 young people from across the world that have so far danced with the group.
The project was born a decade ago when dancer and choreographer Angela Cocozza decided to help the young people she often saw hanging around the Termini station. Most of them had migrated to Italy after fleeing countries destroyed by economic despair and conflict. Some were already using drugs and alcohol; others were at risk of taking up the habit. Termini Underground offered them a free place to dance and an opportunity to engage in a group activity – a fundamental step in the integration process.
28-year-old Jorge Luis from Columbia came to Italy as a young boy where an Italian family adopted him. Before becoming a member of Termini Underground, he spent his days in front of the McDonalds in Termini station – a common space for young people to mingle or kill time watching passers-by.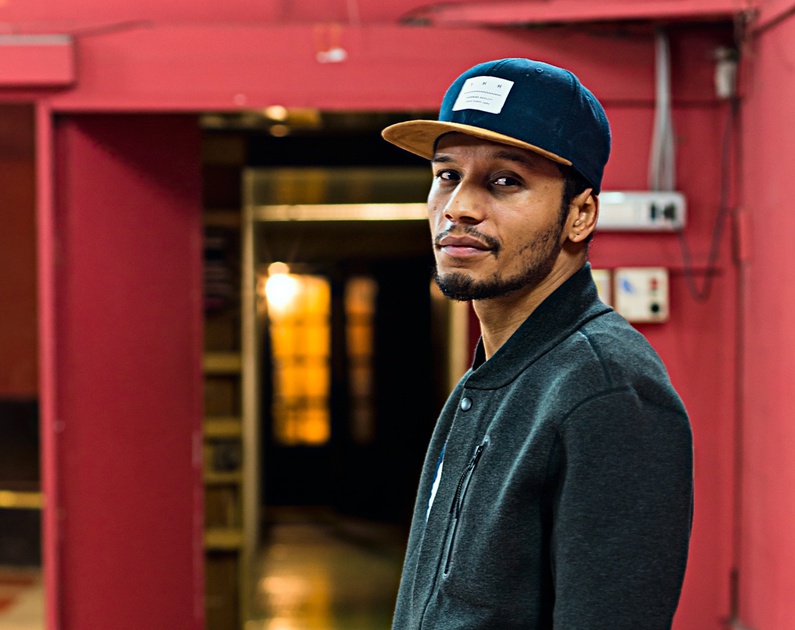 "I love the atmosphere at Termini Underground because, here in this room, there's a street attitude," said Jorge Luis, who for the last six years has replaced the McDonalds forecourt with this underground dance studio. A talented and hard working dancer, he now also teaches a younger generation of students to dance hip-hop. Even though he never had a chance to return to his homeland, Jorge Luis incorporates elements of South American dance into his hip-hop choreography.
Dancers from Termini Underground have performed in street shows, at festivals, on TV screens and on some of Rome's most prestigious theatre stages. An Italian media outlet called last year's show at Rome's Brancaccio Theatre a "spectacular performance of creativity from international youth." They are now rehearsing for a performance in Teatro Sala Umberto, another famous Roman theatre that will host them later this month.
"I'm very happy because of this opportunity," said Juru from Rwanda, who, at just 24 years old, is already an experienced dancer with many performances under his belt. "I've been on many stages thanks to Termini Underground. I'm happy because the show feels like ours."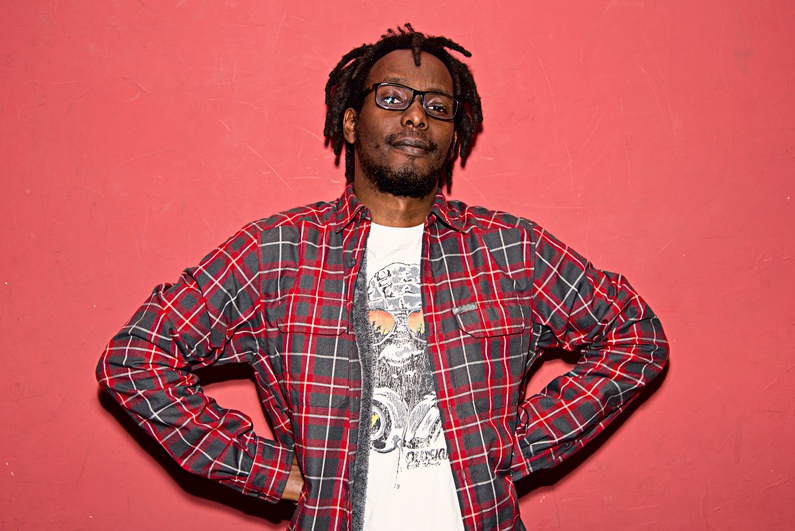 Juru escaped the massacres of the 1990s in his home country and arrived in Italy, where he holds the status of political refugee. "I learned about Termini Underground in school. Someone mentioned a place where you can dance for free and I thought – let's try it," he said. Six years later, Juru has not only developed his dancing skills tremendously but also made a lot of new friends. "This group is a part of me," he added. "It's my family."
Juru, Jorge Luis, Sinan and all the other Termini Underground performers, continue to dance for the integration of young people arriving in Italy. Anyone who wants to can join them. Just turn up the music and get out on the floor.