Tel Aviv Drum Beach
Published on
Dozens of drummers showing what they can without any coordination, sharing the joy of music and togetherness until the sun sets and Shabbat descends - this is what the Drum Beach in Tel Aviv is about. The beach is on the southern part of the city's coastline, and it's proud to be the capital of musical, dance and acrobatic improvisation every Friday, as long as it's warm.
It's best to go there a little before the sunset in order to find a place to sit and enjoy the performance. Eventually sitting won't matter, when everyone sinks into the tornado of dance. Dozens of drummers improvise and are joined by people playing other instruments, acrobats and dancers. There are always about 10 photographers jumping around. Let me tell you something, ever since I took a Visual Anthropology class, my usual habits have been transformed. Taking close-ups of people even in the most public of all public spaces feels like stealing their soul. However, when I. told me that taking photos on the Drum Beach is not only allowed, but even encouraged, I rejoiced at finally having the opportunity to show my readers some beautiful faces of the locals.
So as I mentioned above, drums are joined by the winds and other instruments.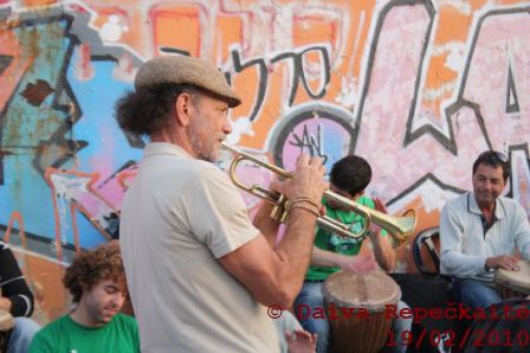 Everyone feels free to show whatever they are good at.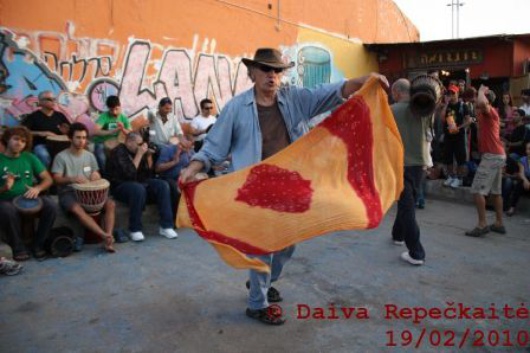 ... as well as make new friends.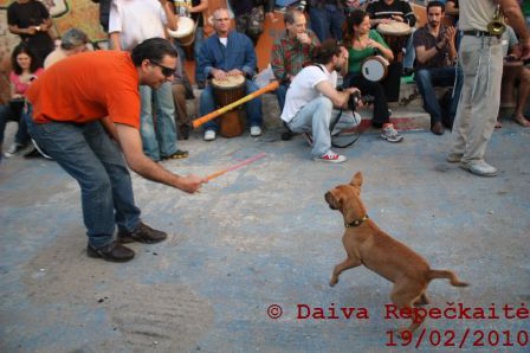 Some are inevitably drawn to the epicentre of dance in order to create centripetal waves and draw even more people to the dance floor, like this barefooted goddess: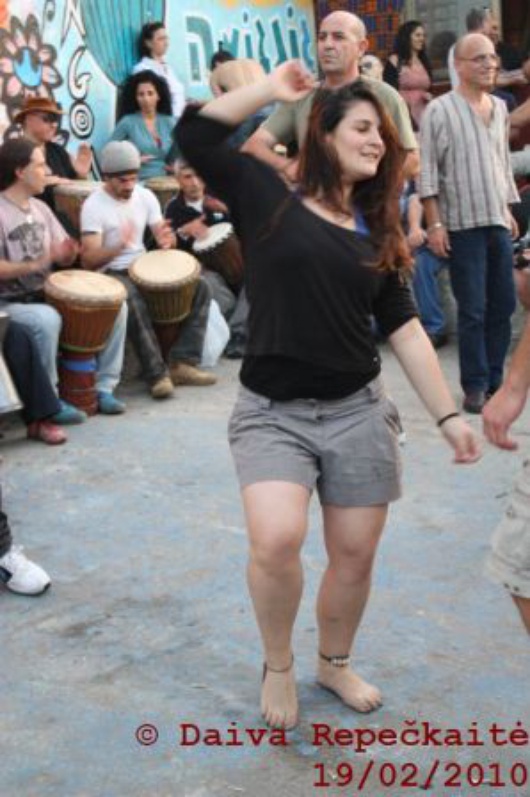 While others wait until the last moment, but eventually give in to the rhythm. Look at this growing-up diva, who, despite her age, already knows how one should swing her hips in order to get attention: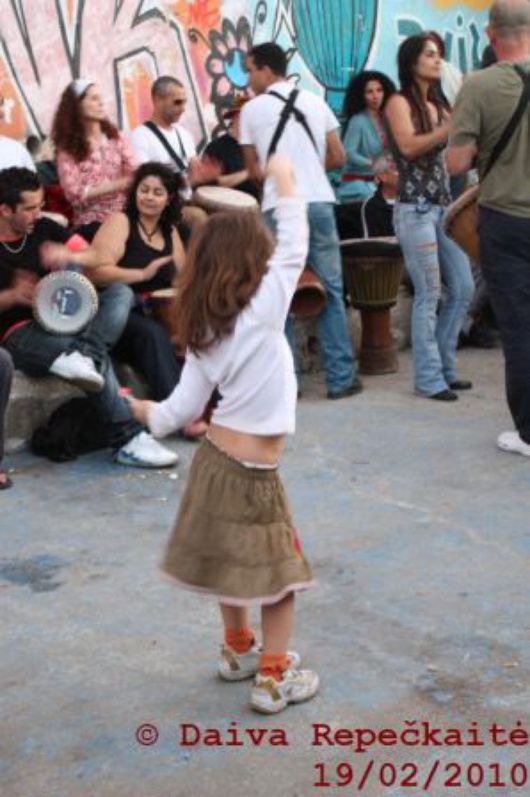 In short, big thanks and kowtow to all the great people who make this happen every week, and to I. for taking me there!
Related: article about the different beaches in Tel Aviv, winter in Tel Aviv, beach flirting and port area (Namal).