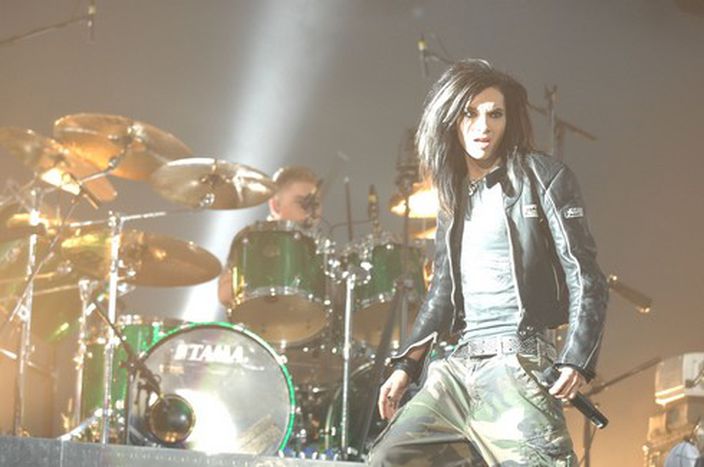 Teen rock bands: the Tokio Hotel phenomenon
Published on
Young, extremely successful - and extremely annoying for some. Why are teen bands like Estonia's 'The Bedwetters' and Denmark's 'Dúné' storming the charts across Europe?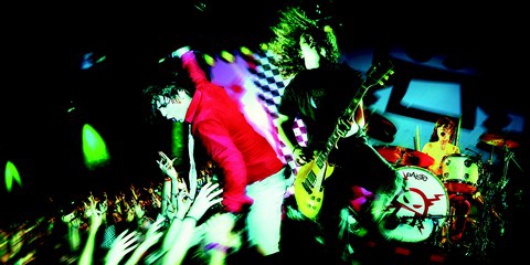 Killerpilze in concert (Photo: © Universal Music Group)
Band members are getting younger, and their fans even more so. It is not at all easy being ickle and being part of a chart-topping band. Fabi, the drummer of the German punk band 'Killerpilze' ('Killer Mushrooms') is the tender age of just fourteen. In 2006 the band, named after oversized mushrooms on a pizza, released their debut album Die Invasion der Killerpilze ('The Invasion of the Killer Mushrooms'). Their second album Mit Pauken und Raketen ('Cramming and Trumpets') followed in 2007 - and they were already tipped to be the next 'Tokio Hotel'.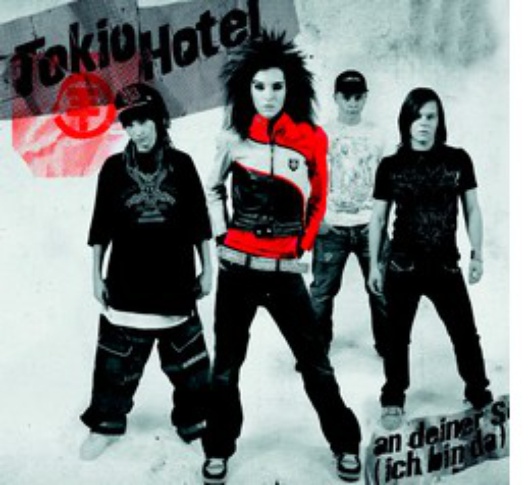 Tokio Hotel of course are the four-piece band that have managed not only to get teenagers in the whole of Europe, as well as in their native Germany. For English fans, singer Bill Kaultiz sings in English. For his French aficionados, the shock-headed singer always has the phrase je m'appelle Bill ('My name is Bill!') at the ready. Recently, it was the turn for thrilled US teenagers who caught the Magdeburg-hailing band at a sell-out concert in New York.
Bill, his twin brother Georg, Tom and Gustav have just picked up a German music industry award 'Echo' for 'best national msuic video'. The prejudices and resentments which until now seem to have been sealed in concrete, seemed to have vanished. In the French collège André Cotte in Saint Vallier sur Rhône, south of Lyon, pupils are staying longer on a Friday afternoon. 'The pupils have asked me whether I could sing Tokio Hotel songs with them. And when they're so inspired by something, you have to do it,' says German teacher Muriel Kemence.
Ever since 14 July 2007, when French president Nicolas Sarkozy booked them to play under the Eiffel Tower on France's national holiday, Tokio Hotel's popularity in France has risen. Since then, young French people have favoured German again, a language which was banished for a long time. The Goethe Institutes in the whole of France talked of a 'wave of registrations' for German courses. But what's so fascinating about Tokio Hotel? According to Sarah, 'they're young and handsome, especially Bill.' Fourteen-year-old Florian adds 'they have got good voices' and fellow classmate Pierre-Louis says that 'Tokio Hotel are special because you don't normally hear songs with German lyrics in France.'
Nappies for Europe's rock scene
But Tokio Hotel are not the only band which are having success in other countries. In France baby rockers like 'Naast', 'Plastiscines' or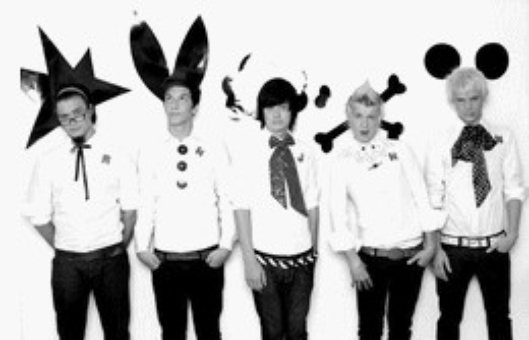 'BB Brunes' are booming. In December, 'The Bedwetters' from Estonia, whose members are aged between 17 and 20, won the MTV Music Award in the category 'sound of Europe'. The names of the bands, which are obviously targeted towards younger people, make for good, purposeful marketing and a 'Tokio Hotel wave' which is rippling right through Europe.
From the Baltics we go to Denmark, where 'Dúné' were nominated as band of the year at the 2008 Danish Music Awards. The seven lads, with an average age of 20, cleared up with the 'P3 gold award', the most important music award in Denmark. Other than that, they have recently won the European border breaker award (EBBA), which is given out every year by the European commission at the Cannes music exhibition. The purpose of it is to help new, young bands become known beyond the borders of their own country.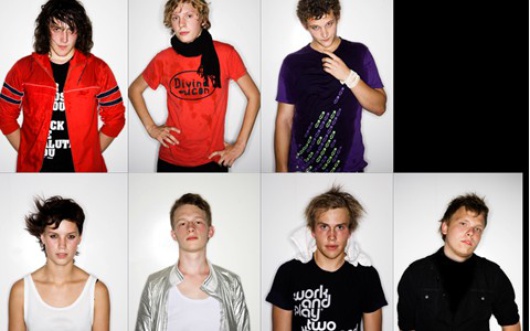 Dúné pictured right after a concert (Photo: Gregers Tycho/ myspace Dúné
Soundtrack to growing up
So, what's behind the success that makes European school children go crazy? On the homepage of Killerpilze, the band boast that their fans can identify with their music and lyrics. 'It's close to the themes of living and growing up. That creates a lot of authenticity.' The three Killerpilze members from Dillingen in Germany weren't put together by an agent, but met when they went to the same school. They've been playing music for five years, getting involved with initiatives like Kein Bock auf Nazis! ('Nazis – not my thing!') and through their own initiative Punk macht Schule ('punk makes school'), resulting in a school which was built in Ethiopia.
Tokio Hotel on the other hand get their tailored-to-suit hits from professional songwriters about topics ranging from love, suicide and divorce, and which attract young ears. Painted fingernails, manga style haircuts and black make-up around the eyes do the rest, ensuring they they stand out in the line up of young bands.
Tokio -Hotel: 'Durch Den Monsun' ('Through the Monsoon'), of which an English version also exists
Orban would be thrilled
The massive following these bands manage to get is, not least, thanks to their multi-language homepages. The Killerpilze site offers three languages, whilst Dúné's homepage have just come up with nine different little flag icons on their site. On top of that there are also special sites for Canadian and American fans.
In an interview with Deutschland Online Magazin, Patrik Majer, a music producer from Berlin, explains a possible and more down beat reason for the success of German bands abroad. 'They are unique in their style, with their music which in some ways sounds very German, even though they are orientated towards American rock music. That means that German artists with a certain special touch can be successful abroad.'
More probable reasons for success, however, are the lyrics, which share the inner thoughts of the young people and the sophisticated marketing. Titles range from Killerpilze's Ich glaube du stehst auf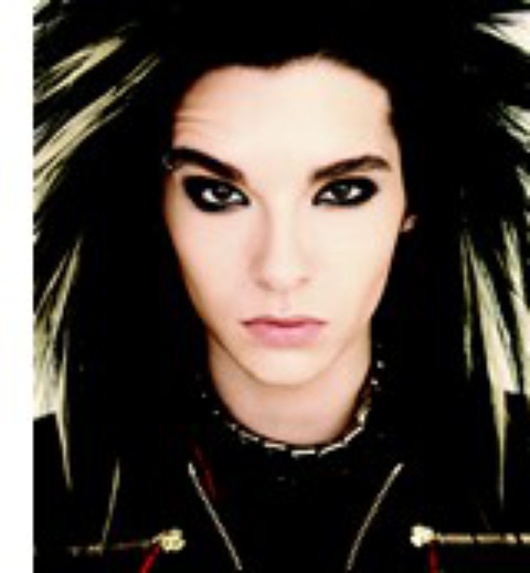 Blümchensex ('I think you fancy gentle sex') and Tokio Hotel's Schrei, bis du du selbt bist ('scream until you are yourself'). Are these the results of a well engineered PR machine or talent and hard work? What is sure is that the music industry has found a cow to milk, so to speak, after the slump in CD sales as a result of download services and music file sharing programs. It's clear why the target group has to be so young.
Photos: homepage scream! (© Markus Merz/ Flickr), Killerpilze in concert and Tokio Hotel album cover (© Universal Music Group), The Bedwetters album cover - the 5-piece have been together since 2004 (© copyright 2008 Bebo), Dúné pictured right after a concert (Photo: Gregers Tycho/ myspace Dúné), Brood over Bill of Tokio Hotel (© Jens Boldt/ Universal Music Group)
Translated from Baby-Rock für Europa: Tokio Hotel ansteckend