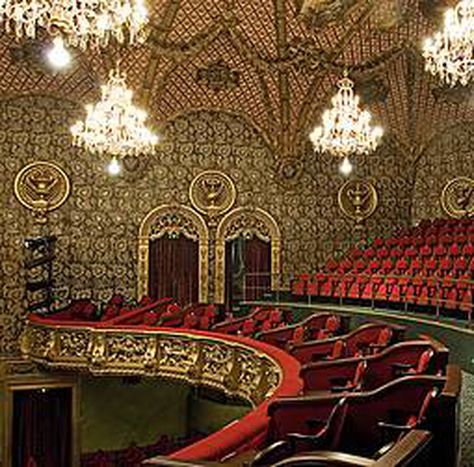 Tallinn is Ready: Let the PÖFF Begin!
Published on
The opening of the main programme of Tallinn Black Nights Film Festival (PÖFF) will take place tonight, 28 November at 18:00 in the Russian Theatre with Priit Tender's new animation "Kitchen Dimensions" with live music by Märt-Matis Lill, performed by NYYD Ensemble. The opening film of the festival is a comedy "Happy-Go-Lucky" by award-winning British screenwriter and director Mike Leigh.
Its leading actress Sally Hawkins received the Silver Bear for Best Acress at this year's Berlin Film Festival.
This year the festival main programme includes over 200 feature films from 75 countries. The international competition programme EurAsia that takes place for the fifth time includes 18 new films from Europe and Asia. Tridens Baltic feature film competition sees 13 feature films, animations and documentaries from Estonia, Latvia and Lithuania competing for the Tridens Baltic Film Award.
Both programmes will be evaluated by international juries. For the first time, films will also be judged by FIPRESCI (the International Federation of Film Critics) jury.
15 films from PÖFF programme are nominated for European Film Awards, five of them in the category of European Film 2008: "Il Divo" (dir: Paolo Sorrentino, Italy), "The Class" (dir: Laurent Cantet, France), "Gomorrah" (dir: Matteo Garrone, Italy), "Happy-Go-Lucky" (dir: Mike Leigh, Great Britain) and "Waltz with Bashir" (dir: Ari Folman, Israel). European Film Academy will announce the winners on Saturday, 6 December in Copenhagen. In 2010, the European Film Awards ceremony will take place Tallinn, in new culture and entertainment centre Solaris.
PÖFF programme also includes 26 films submitted by their countries for the Best Foreign Language Film category in the upcoming Academy Awards.
This year the focus is on Turkey and Argentina as well as the independent cinema from North America. The traditional special programmes include fashion films, doc@poff, culture and music documentaries (under the title "Diverse World" this year), night films, human rights special programme and Screen International Critics' Choice with 12 films.
In addition the programme "Silk Road Hot Spots: Afghanistan Special" is organized together with Estonian Atlantic Treaty Association.
PÖFF will host an international premiere of "The Rainbowmaker", the latest film by Nana Djordjadze, member of the competition programme EurAsia jury. The competition screening will also be the European premiere for South Korean film "Mozart Town".
PÖFF film school, held this year in Nordic Hotel Forum, will discuss script-writing, low-budget production and, of course, directing. Two seminars will be held during the festival - "Silk Road Hot Spots" in cooperation with Estonian Atlantic Treaty Association and seminar on human rights "Human, for Real: Focus on Central Asia" in cooperation with the Open Estonia Foundation. There are two exhibitions - in Helleman tower the drawings for animated film "Life without Gabriela Ferri" can be seen and in Kumu Art Museum photos from Afghanistan.
There will be numerous foreign guests at the festival, including the members of the international jury, directors Jos Stelling ("Duska") and Nana Djordjadze ("The Rainbowmaker"). The competition programme EurAsia will bring to Tallinn directors Eva Sorhaug ("Cold Lunch"), Stephan Komandarev ("The World is Big and Salvation Lurks Around the Corner"), Özcan Alper ("Autumn"), Girish Kasaravalli ("Gulabi Talkies"), Masaki Iwana ("Vermilion Souls") and Jeon Kyu-hwan ("Mozart Town").
Outside of Tallinn, the screenings of PÖFF take place traditionally in Tartu, Viljandi, Narva, Jõhvi and Kärdla, and in new locations Kuressaare and Valga.
Tickets are available in PÖFF info centre in Viru Keskus, in all festival cinemas and in Piletilevi.
Winners will be announced on Saturday, 6 December. The closing film of PÖFF is "Pandora's Box" from Turkey.