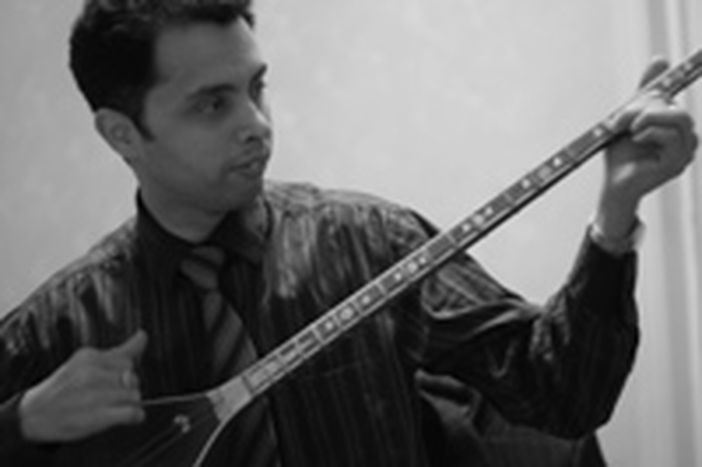 Tajikistan: Somewhere between chocolates and Saturday Night Fever
Published on
Translation by:
clea calcutt
Our 'Homo Sovieticus' feature - to mark the fifteen year anniversary of the fall of the former USSR - continues this week with Evangeline Masson's tale of Tajikistan today
For the young people of Khujand, Lutfula Yacoubov embodies the successful 'American' with his franchise: the largest nightclub in town.
Springtime is in the air in the streets of Khujand, the second largest town in Tajikistan. Young people share ice-creams on the terraces of little cafés. Others sit behind the wheels of their large Mercedes clutching state-of-the-art mobile phones, attributes which are a far cry from the economic reality of this former Republic of Central Asia, ensconced between Afghanistan, China, Kirghizstan and Uzbekistan.
The country has always been the very poorest brother of the ex-Soviet Union, and independence in 1991 provided no relief. The civil war from 1992 to 1997 thrust the state into economic chaos and even today, more than 40% of the population lives in devastating poverty. A prisoner of the black market, it became the face of drug trafficking and revels in the power of purchasing and dollars. But help is not far; the country is the turntable between Afghani producers and Russian consumers.
Worldwide banking figures suggest that the PIB has made a bond of close to 9% between 2004 and 2005, proving that businessmen are indeed kings of the coin. All sorts of small business ventures are permitted here: internet cafés, selling Uzbekistani jewellery on with a 20% profit margin, candyfloss stalls or 'lipioschkas' on bikes.
Yacoubov, 32, is a suit-attired young father who owns the only club in a town otherwise known as the corner shop neighbourhood. 'I am an example for the younger generations,' he explains. 'Everybody knows everybody else here. But I am too small for dealings with the major players in the town" - a polite reference to the local mafia of drug dealers and corrupt local authority figures.
The Art of Marketing
Yacoubov started out by selling chocolates and clothing from his home twelve years ago to the neighbouring countries of Uzbekistan and Kirghizstan. By the age of 23, he had opened his own hair salon, during a period when Tajikistan had just emerged from civil war and was stuck in the depths of an abyss. In less than a year, Yacoubov found himself the head of a chic, modern salon with a team of 25 employees.
The following year, he reinvented himself. He transformed a bakery into 'Lutfula Apteka'; a pharmacy which is the first in the region to stay open 24-7. Yaboucov's simple method of cut prices and maximum advertising appears revolutionary in a former communist country. Insatiable, Yaboucov has since opened the country's first nightclub and a unique cultural complex comprising a restaurant, billiard room, and soon a cinema, all open from 7pm to 3am.
'My aim is to keep selling and to keep dreaming,' Yaboucov says. 'I reproduce items at cut prices. Nobody suspects and that allows everyone to live the dream.' Imagination is important, he emphasises, although he hastens to put his success into perspective. 'It has not been easy. People here do not possess a capitalist mentality; it is an economic system which has been denigrated and criticised for more than 50 years by the Soviets.'
A mental ego boost
Thanks to PRAGMA – an NGO financed by American aid and destined to help with the development of small and medium enterprises in Central Asia - that this young business man has acquired what he defines as 'the philosophy of success and capitalism'. The secret of 'thinking business' from this perspective? 'Put yourself first ahead of others. I think of myself, I succeed and then afterwards I can help others.'
A symbol of modernity, it is with chic, frivolous details such as dancing sexily that Yabouvic attracts clients to his club. Entry is just over a dollar for ladies and four dollars for gentlemen, which is a small fortune in a country where the average pay turnover is 50 dollars a month. In spite of the low salaries, the consumer society has penetrated all layers of a population where 40% of people are less than fourteen years-old.
Foam, smoke, disco lighting, mirror balls, Tadzhiki and international music; Yacoubov's nightclub is indistinguishable from any other in Europe - except for the distribution of the sexes. Only two young ladies roam the club, amongst twenty young men who are dancing. Today, Yaboucov boasts that his establishment could make more than 600,000 dollars on the open market but he prefers to wait for a few years when the price of will have risen. 'After this, I'm going to jump straight into another type of business…I won't tell you which because it may not work. But we shall see.'
For the research of 'Homo Sovieticus', a wager started a year ago between Evangeline Masson, 24, and Patricio Diez, 26. Fighters and lovers of the East, they spent ten months backpacking through the fifteen former republics of the Soviet Union, from Uzbekistan to Estonia through to Russia. To mark the fifteen year anniversary of the fall of the former USSR next month, they aim to meet more young people from countries which today stand out from a communist empire. To find out more, click here.
Translated from Le Tadjikistan, entre chocolat et fièvre du samedi soir