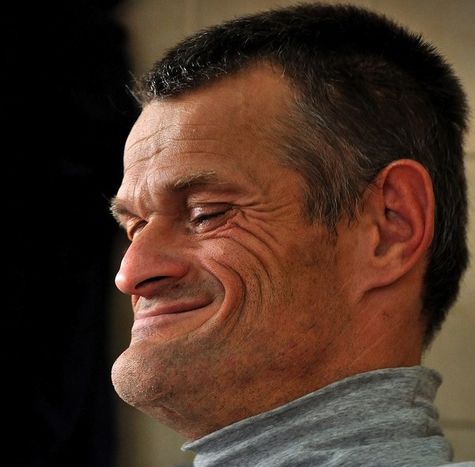 Šypsosi! Smiles from Lithuania
Published on
We delve into the Kaunas Disabled Youth Day Centre which every day hosts dozens of kids who are living with physical, mental or complex disabilities. The centre, founded in 1997, aims to promote the social inclusion of disabled people who have passed the threshold of adulthood. We present a gallery.
Photography, pottery and even a carpentry workshop. Since it opened, Kaunas Disabled Youth Day Centre has several rooms for rehabilitation, as well as an outdoor area for the physical activity of its guests. However, the group activities vary throughout the year and the psychologist of the centre tells us how in the spring, albeit with some difficulties related to management, the youth even participate in sex education courses. Egle, 21, is one of the psychologists who works in the centre and explains to the kids how to approach the opposite sex, activity understood as a fundamental process so that they too can discover love and attraction, like any other person.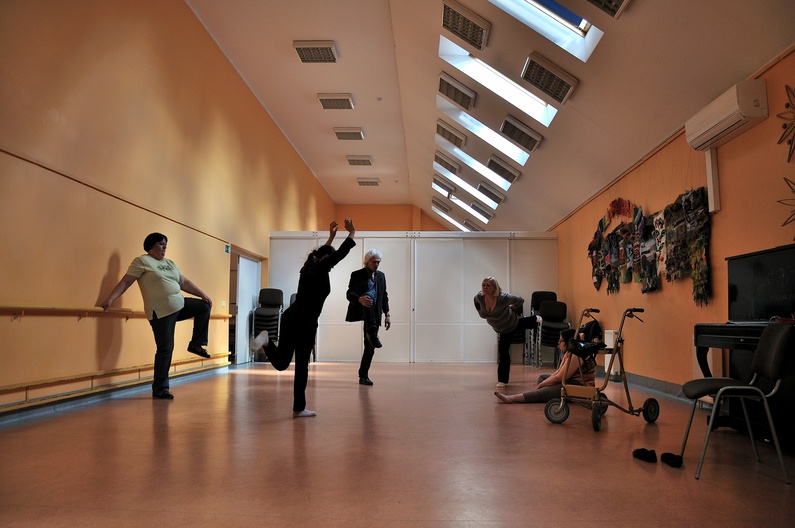 Physical rehabilitation above all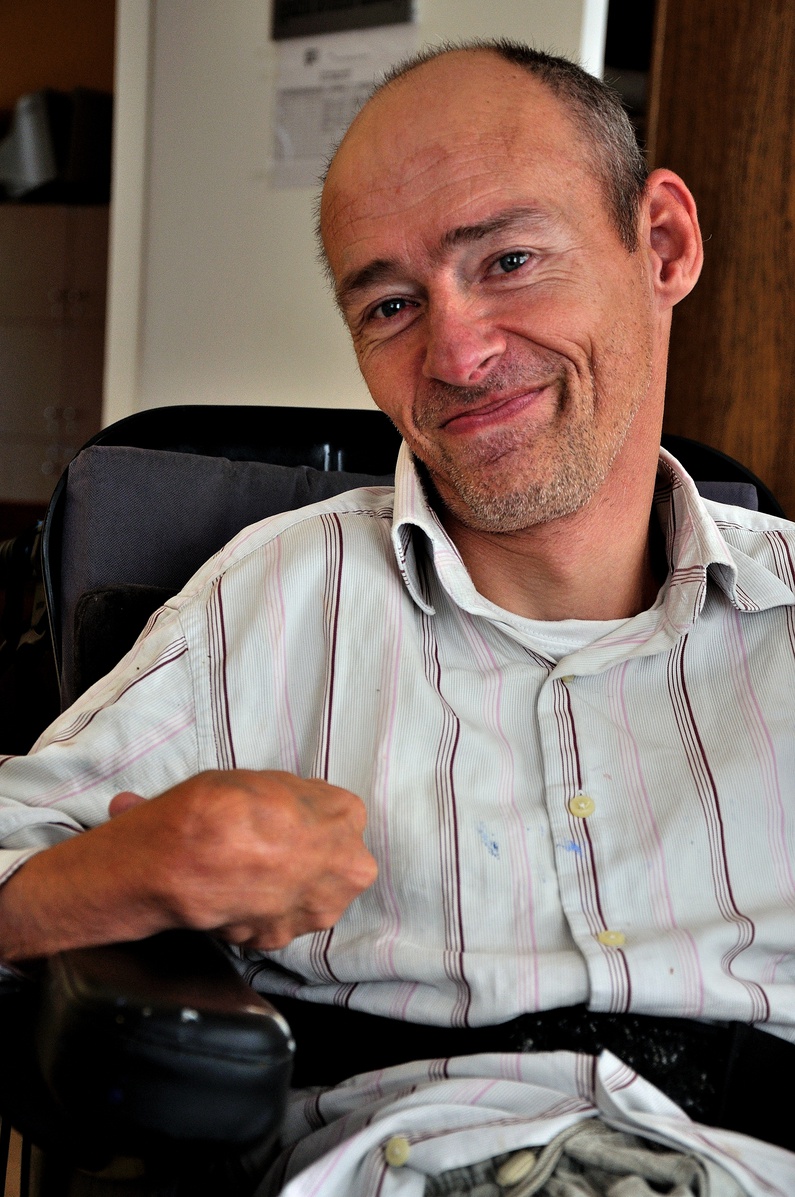 Remigijus is one of the guests we had the pleasure of meeting. Smiles sometimes surpass the disability and communicate more than words.
Not only physical exercise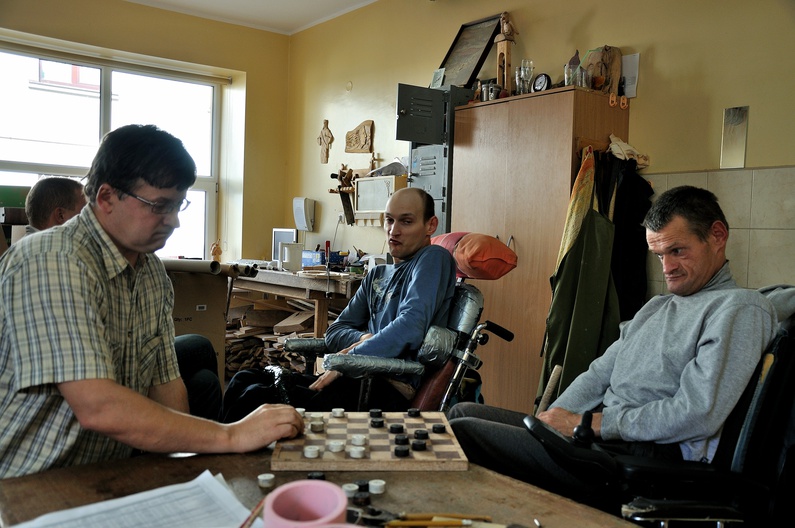 Checkers and chess are not only social activities, but they also stimulate mental ability. Here, we study the opponent and the next move.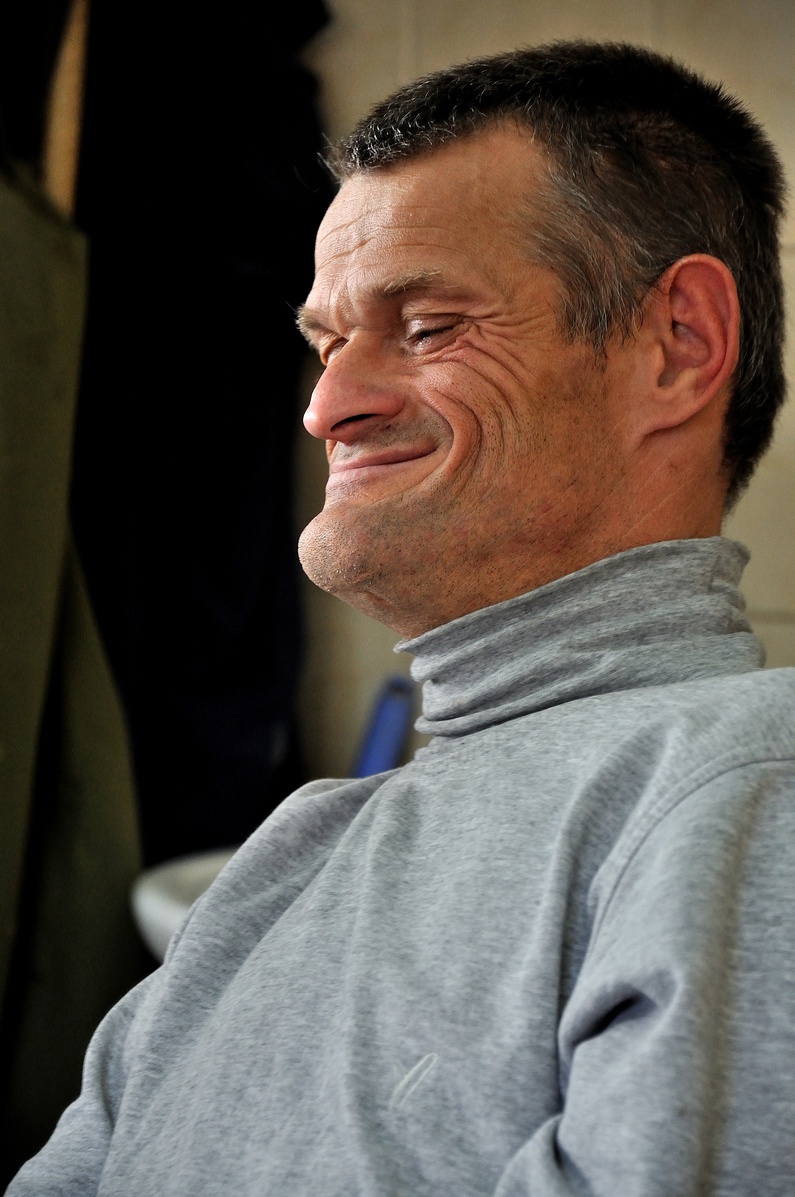 Smiles while playing and try to win. Or the satisfaction of the right move in Checkers.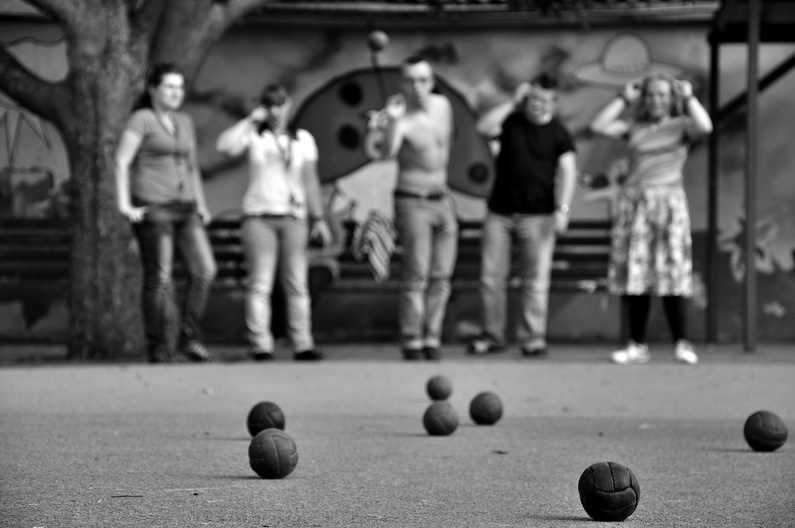 Volunteers support daily activities, allowing the initiation of different courses. Sport is essential in the psychophysical rehabilitation process, even with a little healthy narcissism in striking a pose during a game of lawn bowling.
"I want to see what I can do with my disability"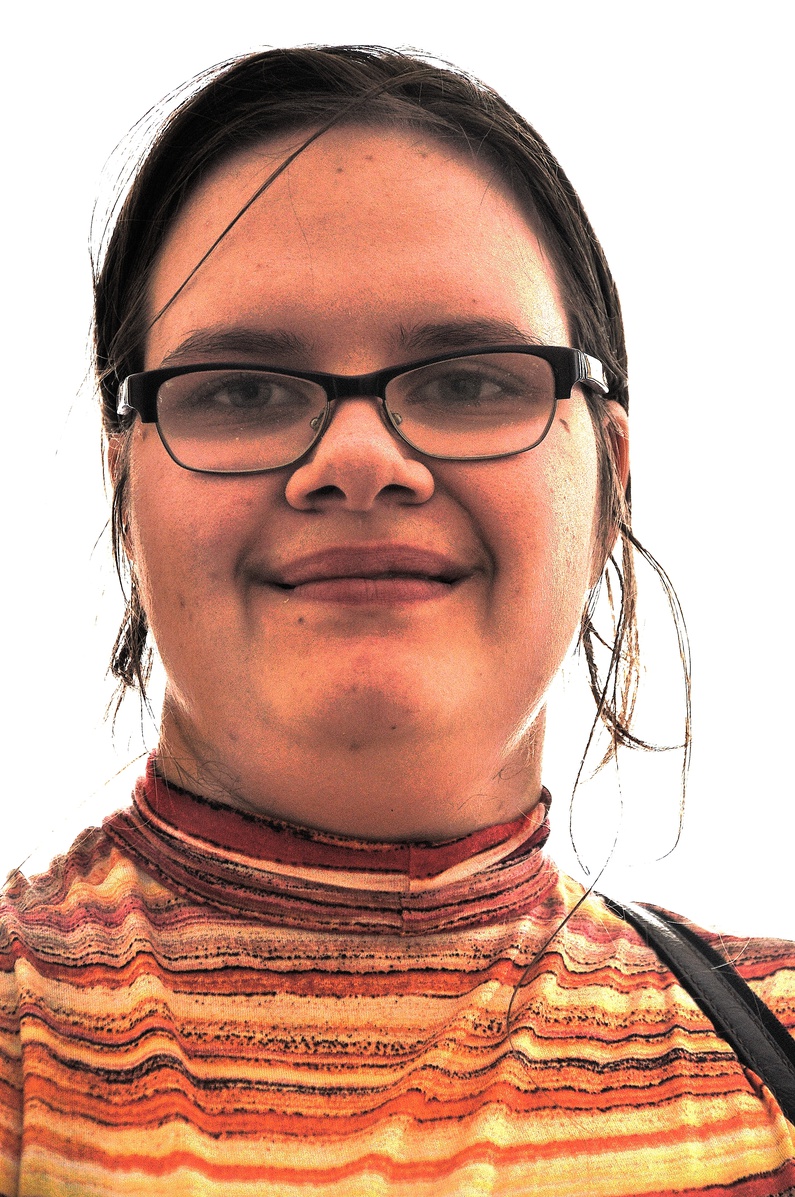 Agne is 21-years-old and is the only girl who, despite suffering from complex disabilities, can speak English and accepts to be interviewed without any shyness. She tells us that she is studying photography and that her biggest dream is to one day be able to make a living out of this hobby. Her tenacity leaves us speechless and when we ask her why she likes photography so much, she replies: "because in my life I want to see what I can do with my disabilities". Passions stronger than any difficulty. Agne is strength.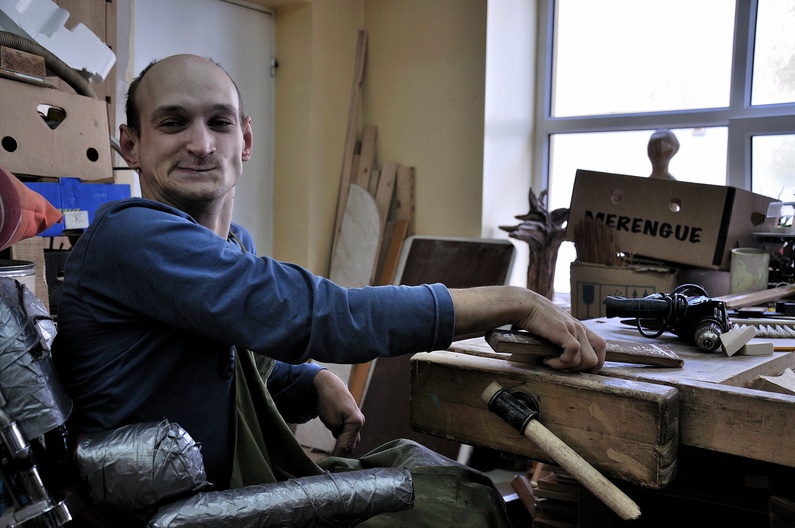 You know, a camera always puts you in a good mood and there are those who decided to pose at work. An unexpected feeling in the carpentry workshop.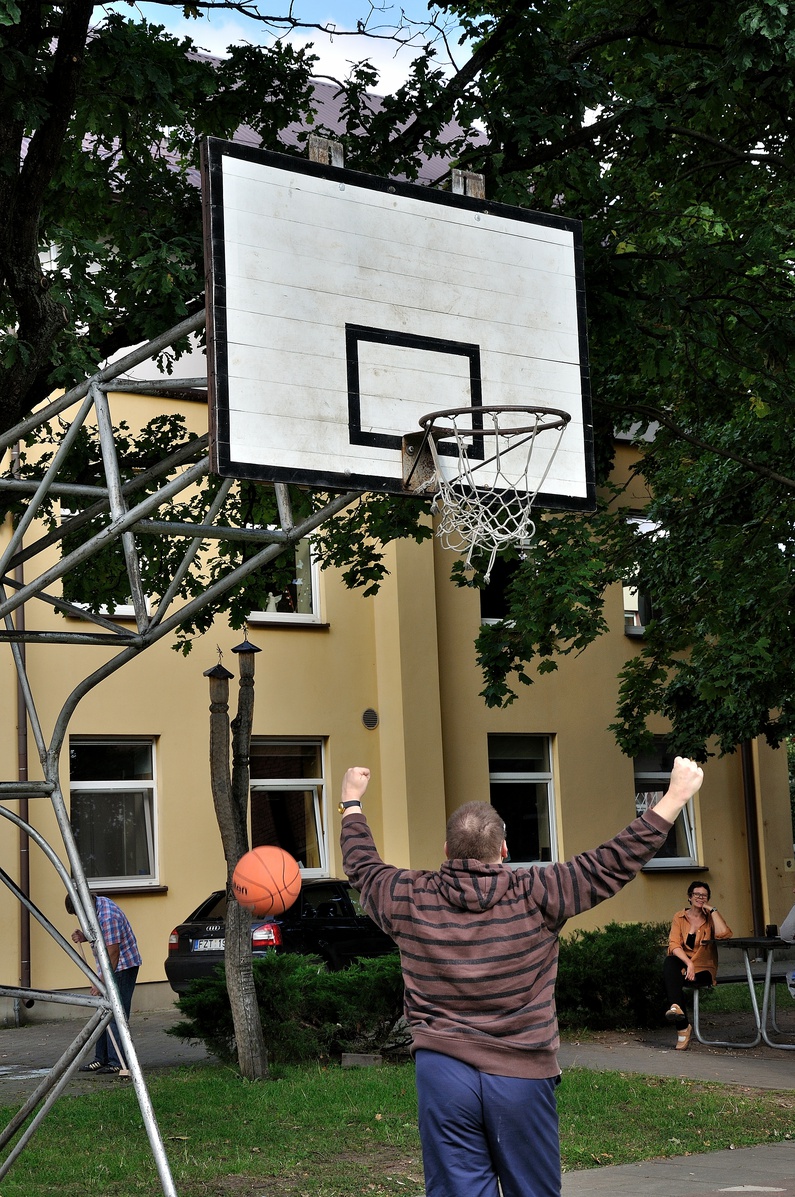 Basketball is most followed and practiced sport in Lithuania. And he who does not allow himself to be placed under pressure, will also score a basket.
A special thanks to Daine Rinkeviciute who allowed us to create this report.
THIS AR­TICLE IS PART OF A SPECIAL ISSUE DEDICATED TO KAUNAS AND IS PART OF THE EU IN MO­TION PROJECT INITIATED BY CA­FÉ­BA­BEL WITH THE SUPPORT OF THE EUROPEAN PARLIAMENT AND THE HIP­PO­CRÈNE FOUNDATION.


Translated from Šypsosi! Sorrisi dalla Lituania